Shaker cards are super trendy right now, so next time you want to want to express your gratitude…why not send a thank you shaker card? This quick and easy thank you shaker card uses our "New Leaf" embellishment kit from 28 Lilac Lane to add a touch of sparkle to its shake!
Supplies:
Cricut Explore Machine & Cricut Cutting Files
Jillibean Soup "Summer Red Raspberry Soup" patterned paper
Bazzill Smooth Kraft cardstock
Bazzill White textured cardstock
Page Protector
Red liner adhesive tape
Foam adhesive tape
The base of this thank you card is created from a "thank you" card cutting file from the Cricut Design Space library. I modified the cut file by duplicating the card and using squares to slice sections of it out to create layers in different colors. When I assembled the pieces, I had the base for a colorful shaker card. The scalloped edge is actually on the back edge of the card, so it is still visible when you open the card up to read what is written inside!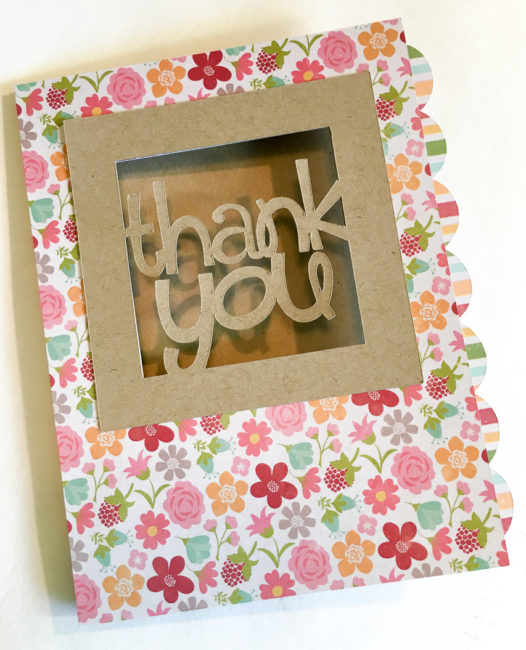 The front panel of the shaker box is easy to make. I just grabbed a spare page protector and cut a piece out of it big enough to cover the window. I attached it to the back of the card front using red liner adhesive tape.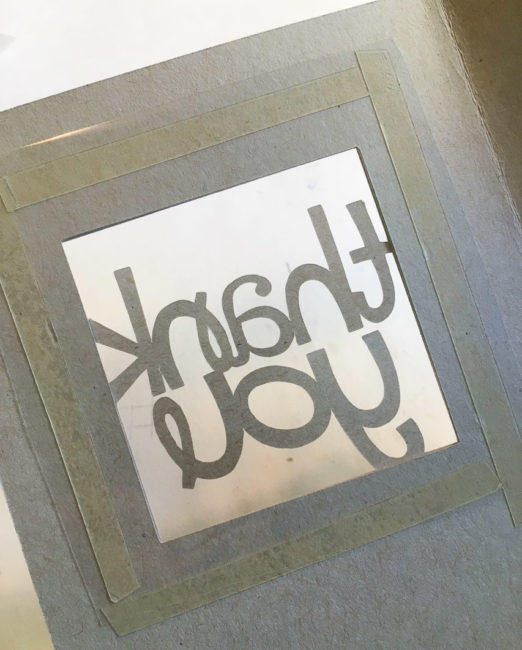 To create the box part of the thank you shaker box, I layered a double layer of foam adhesive tape on top of the area where the red liner adhesive was used. This created a box to put the shaker embellishments into. I filled the box up with sequins, seed beeds, and buttons from the New Leaf kit. Then I peeled the backing from the foam tape and attached a cardstock "lid" to the shaker box.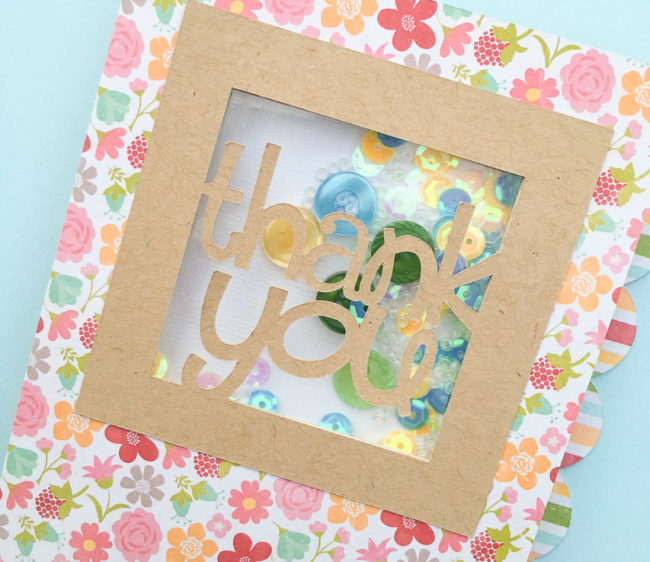 If you give this card to a crafter, this card is an extra special treat! The recipient can simply open up the shaker box and empty the contents into a small container or zip bag to use on their own papercrafting, sewing, or mixed media projects.