I spent the weekend creating new storage for my buttons that has them arranged in rainbow order. After playing with a giant rainbow of buttons for hours, it left me in the mood to create a button rainbow card for my project today!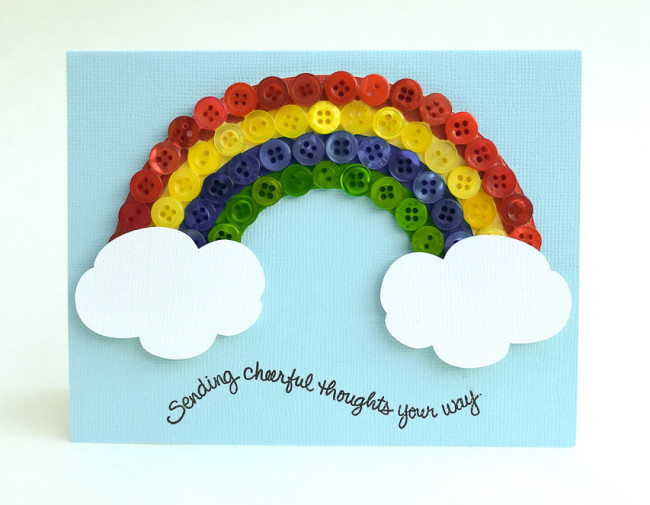 A rainbow like this is just a simple button collage. The trick is to get the curves lined up and space correctly. I made that simple for this project by using a die cut as a basis for the collage. Because I cut the die cut from cardstock that matched my buttons as closely as possible, the cardstock background will "fill in" visually between the buttons.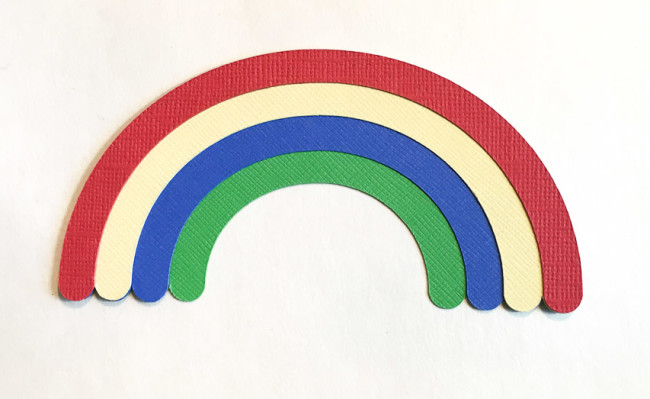 Assembling the button collage is simple. Working one row at a time, I placed a line of glue along the row for each color. Then I selected small buttons to place along the row. It helped if the buttons were somewhat alternated in position from the previous row, since then I could put a slightly larger button into the gap created by the curves. I let each row dry until it was adhered firmly before beginning the next row to make sure that I didn't accidentally displace the previous row adhering the new one.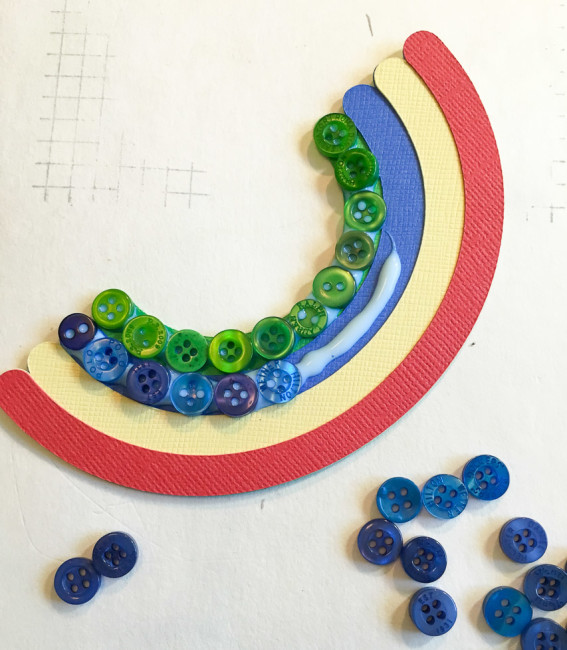 Once the rainbow was completed and dry, I adhered it to a blank card after first stamping the sentiment on the card. It was important to do the stamping first since the thickness of the button rainbow could make it difficult to get the stamp in position after it is adhered.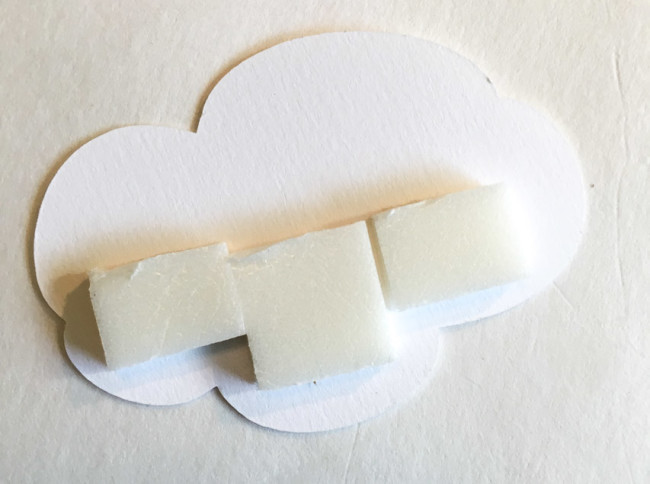 The final step was to adhere the clouds using 3D foam squares. I lined the squares up along the bottom of the clouds so they created a line across the center of the clouds. This edge butted right against the bottom edge of the rainbow when I adhered it. The top of the cloud doesn't need adhesive because it is supported by the rainbow.
Supplies:
Cardstock (red, yellow, blue, green & white)
Card Blank
Cricut Expore machine and cutting files
Stampendous "Thoughtful Wishes" stamps
Black Pigment Ink
Therm-o-Web 3D adhesive squares
I hope you enjoy my button rainbow card! It's an easy way to send some cheer to someone you care about!
The following two tabs change content below.
Nancy Nally
Nancy Nally is the social media manager of Buttons Galore, and the owner of Nally Studios LLC., which publishes ScrapbookUpdate.com and CraftCritique.com.
Latest posts by Nancy Nally (see all)