You can never have too many pretty little places to stash mementos and accessories. This little wood trinket box with a multi-colored button lid is a great way to hold your favorite jewelry, souvenirs like ticket stubs, or even office supplies!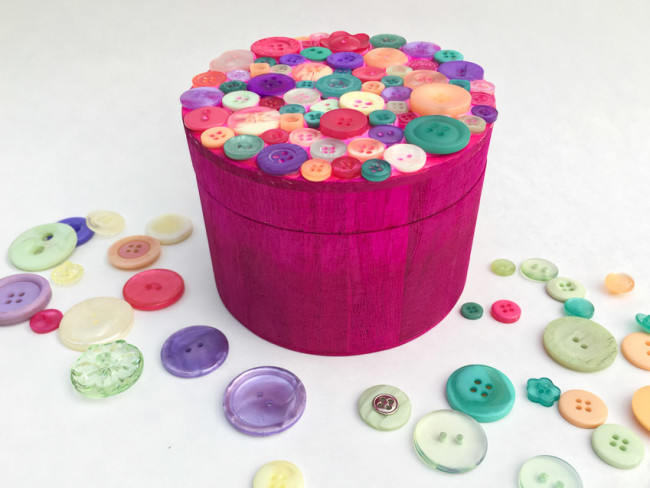 This wood trinket box starts with a fun ombre finish created using the brand new Plaid Ultra Dyes. These are somewhat like water soluble brightly colored wood stains, and blend. I layered several colors to get the effect shown here: Raspberry Beret and Hot Flash applied on the bottom, and the top area with several coats of Hot Pink. Then a coat of hot Pink was layered over the entire project. The end result was almost a dip dye effect.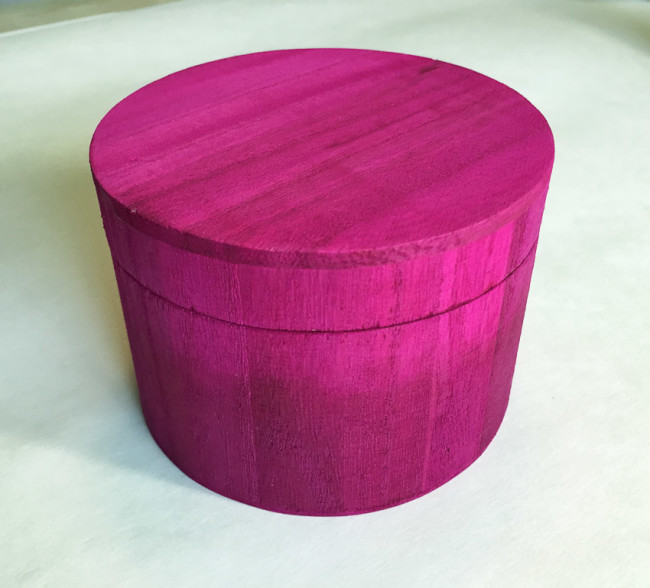 To find a selection of lots of colors for my button collage for on the lid of the trinket box, I decided to pull buttons from two different button assortments. On the left is our Spring button box, with the purple buttons, and on the right is our Vacation button box, with the dark teal and peach colors. Both assortments share in common some pink and light green shades, making them well suited to work together.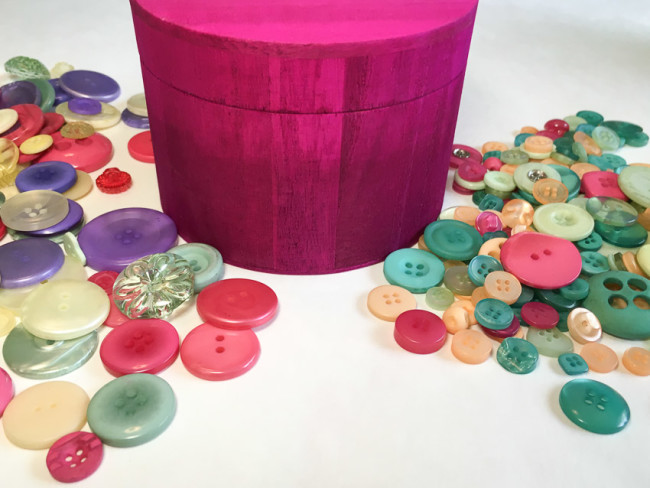 I laid down a thick layer of white glue and then went to work filling in the lid with the buttons. The key (for me anyway) to achieving a random look is to try to not have buttons touch each other that are the same color. It's also important to make sure that too many buttons of the same size aren't clustered together in an area.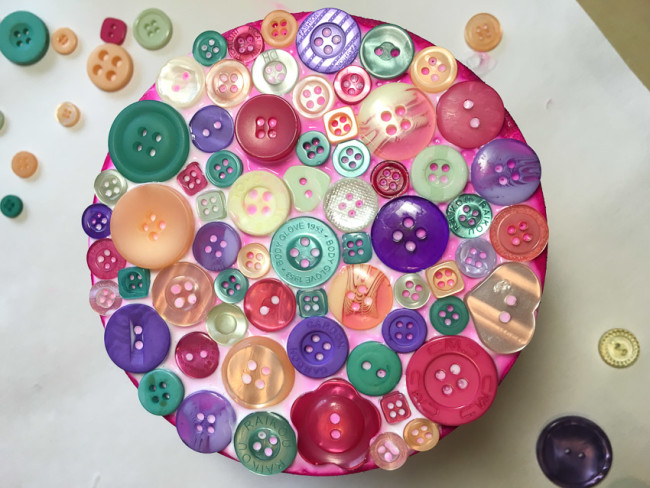 After the glue dries clear, that buttons will appear to be floating on the lid of the wood trinket box!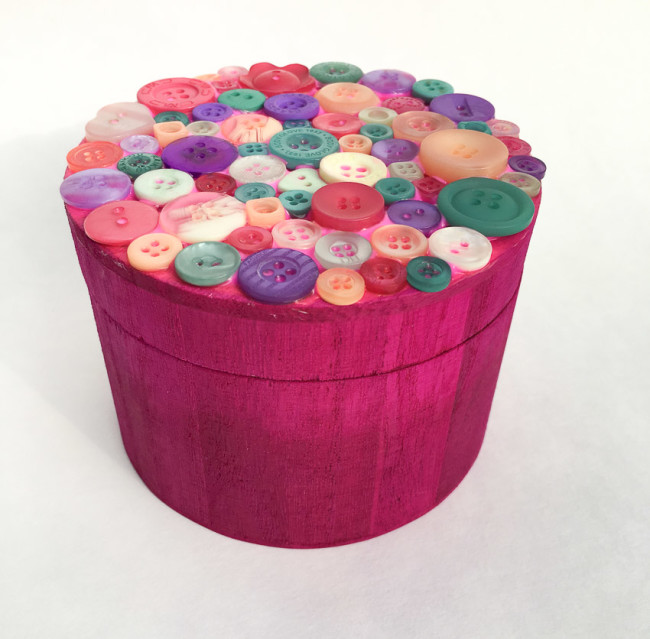 This wood trinket box with a button lid is a fast and easy project for all ages – a great project for a Mother's Day gift or for summer vacation crafts for the kids! What will you use it for?
Supplies:
Wood Trinket Box
Plaid FolkArt Ultra Dye in Raspberry Beret, Hot Pink, and Hot Flash
clear drying white adhesive