When you think of button magnets, you probably think of cute, brightly colored accessories for a classroom or a sewing room. But with the right button selections, button magnets can also be sophisticated accessories for flea market or farmhouse vintage style home decor.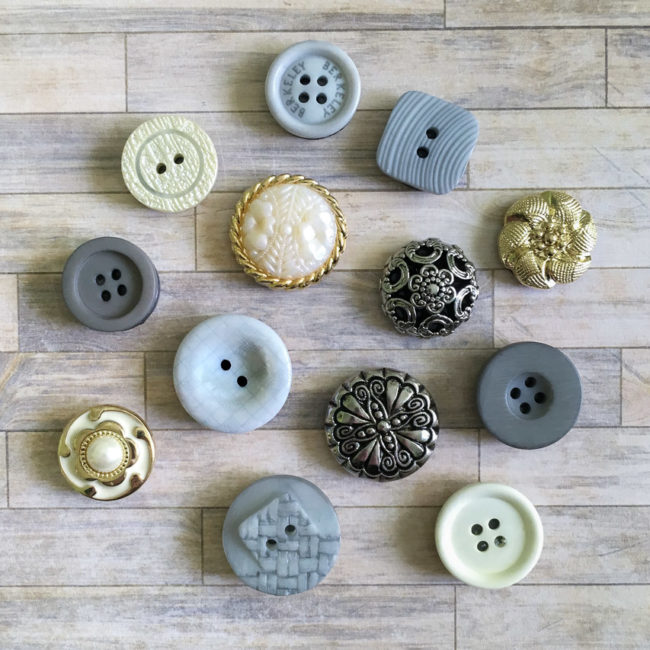 Supplies needed:
Round flat magnets
Adhesive or hot glue gun
Button magnets are so simple to make! Start by selecting buttons to create a coordinated set. Don't forget to make sure they are all at least a little bit larger than the magnets that you plan to use! Next, cut the shanks off any that buttons that need it. (The buttons will attach more securely if you get the backs as flat as possible, so it pays to give some attention to detail on this step.) Glue the buttons to a round magnet using adhesive or a hot glue gun, pushing the buttons nice and flat on the magnets. Once the glue is dry, your button magnets are ready to use!
The trick to achieving a sophisticated look with button magnets is in the color and button selection. This "Wedding" Button Bonanza is full of creams and gray tones that are the perfect complement to many currently trendy home decor paint colors. They are subtle, and understated. Combine them with the metals of the Haberdashery set, and you have created an effortless  collection that looks like grandma's random button bag yet is perfectly coordinated.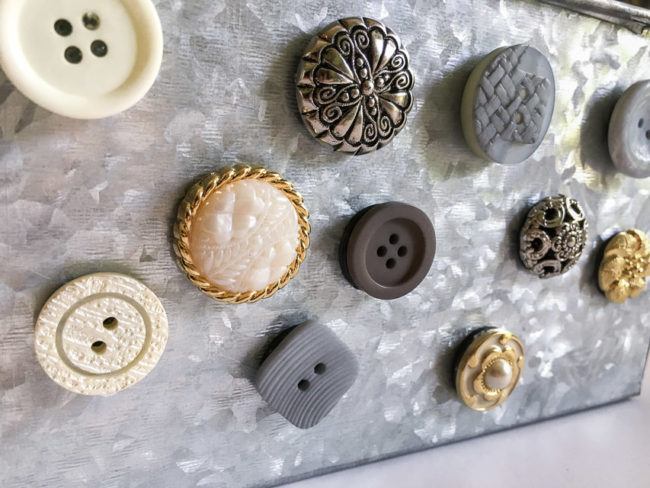 These button magnets will look fabulous on a variety of surfaces – magnetic chalkboard, galvanized metal (see above), white board, even your fridge! They are an affordable way to create DIY wedding decor (hang up reception table assignments with them) or to add some style to a functional office board. What will you use them for?