This little garland is super festive and so easy to create.  The mini shamrock garland can be used to decorate in lots of fantastic ways and is perfect for a fifteen MINUTE Friday project.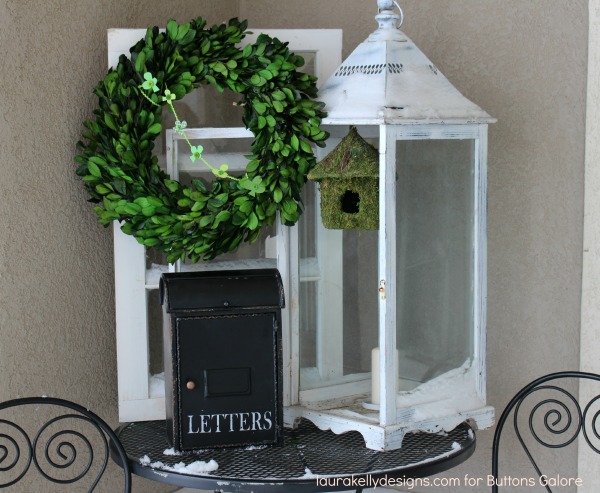 You will need scissors, green decorative paper, Candy Apple Green Buttons, Ribbon or Ric Rac and Aleene's Always Ready Fast Grab Glue.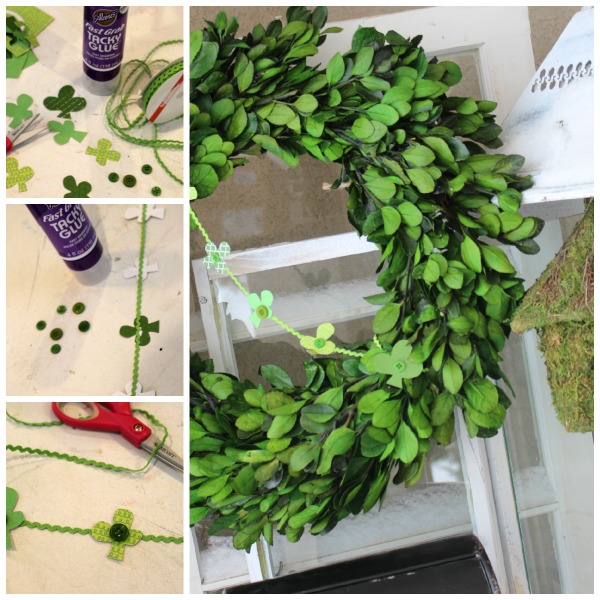 Cut your shamrocks out free hand so they are all a little different.  You can make a little pattern if that makes you more comfortable.
Glue them from the backs to your ribbon using the Fast Grab and let dry.
Flip over and add buttons with the Fast Grab.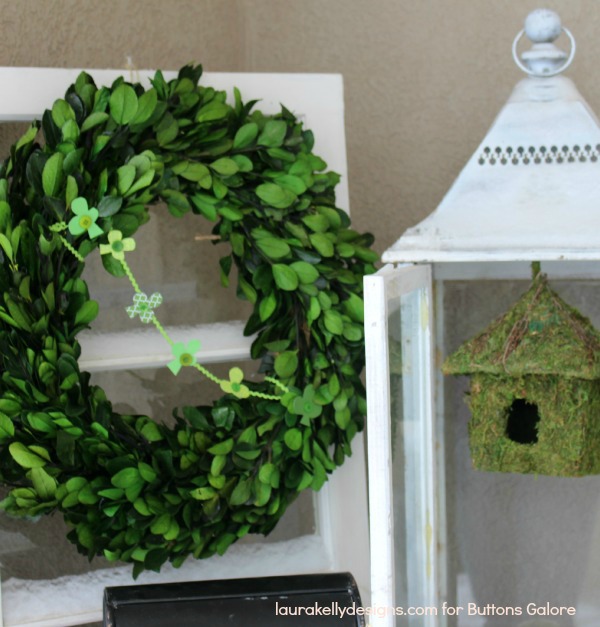 Ta Da!  It looks so fun on this wreath on the front door.
Cheers,
Laura
The following two tabs change content below.
Latest posts by Laura Kelly (see all)