Spring means lots of special occasions! This flower placemat design is great for Easter, Mother's Day, or for making a birthday girl feel extra special – and it's super quick and easy to make!
This flower placemat uses supplies from the popular 28 Lilac Lane "Tropical Twist" kit. You can tell that it's definitely one of my favorites since many of the supplies are used from it! Although the name of this kit, and its themed charms, are definitely summer themed, this project is a great reminder to look at your kits not just as themes but as color palettes as well.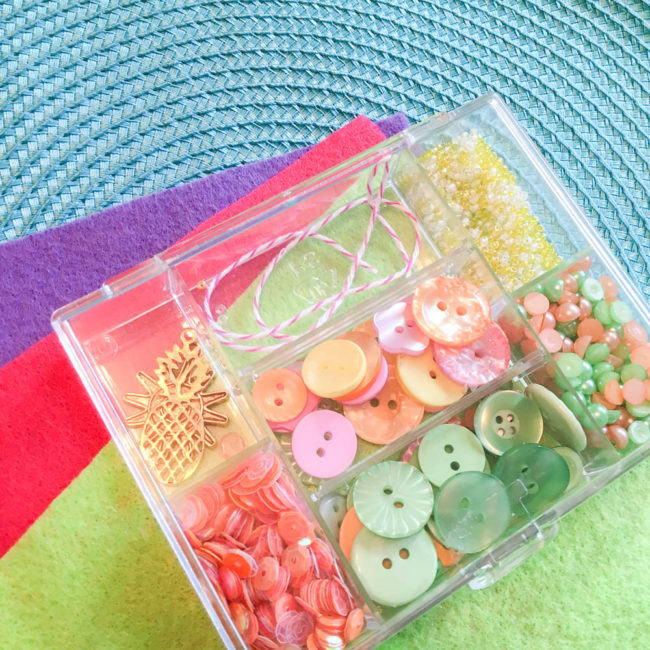 Supplies Needed:
15″ round placemat
Felt in pink, purple, & green
Tim Holtz Alterations for Sizzix "Tattered Florals" die
Needle & Thread
Embroidery Floss in yellow & orange
To start making this flower placemat, get out a large needle. Thread it with the baker's twine from the Tropical Twist kit, and stitch around the outside edge of the placemat. (I recommend doing this is several short lengths to avoid abusing your twine and for efficiency.) To make more than one placemat, use embroidery floss for this step as the kit only contains enough twine for one.
Next, use a flower die to cut flowers out of felt (or hand cut your own). Use scissors to hand cut the leaves.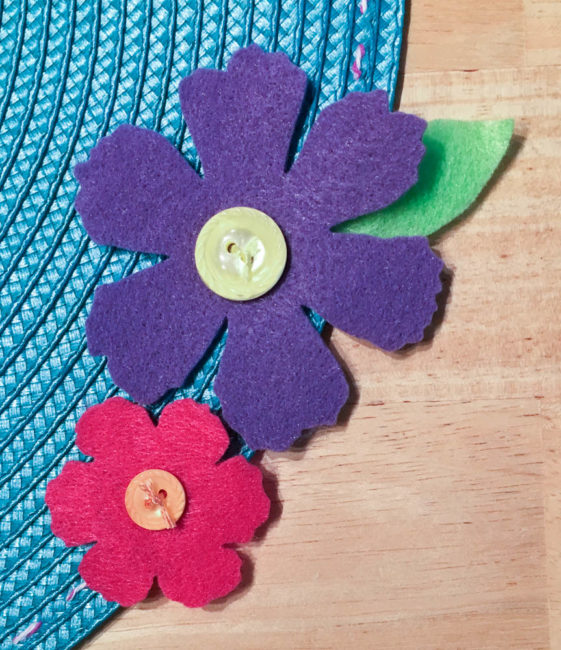 Position your flowers, and select buttons from the Tropical Twist kit to create their centers. Stitch through both the buttons and the flowers with a needle and embroidery floss to attach the flowers to the placemat. Use a needle and thread that matches the felt to stitch the leaves in place under the edges of the flowers as well.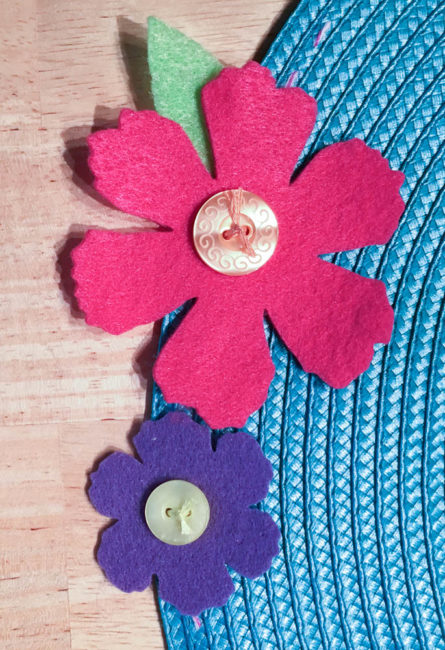 Whether the occasion is Easter, Mother's Day, or something else…this flower placemat will definitely brighten your spring table!