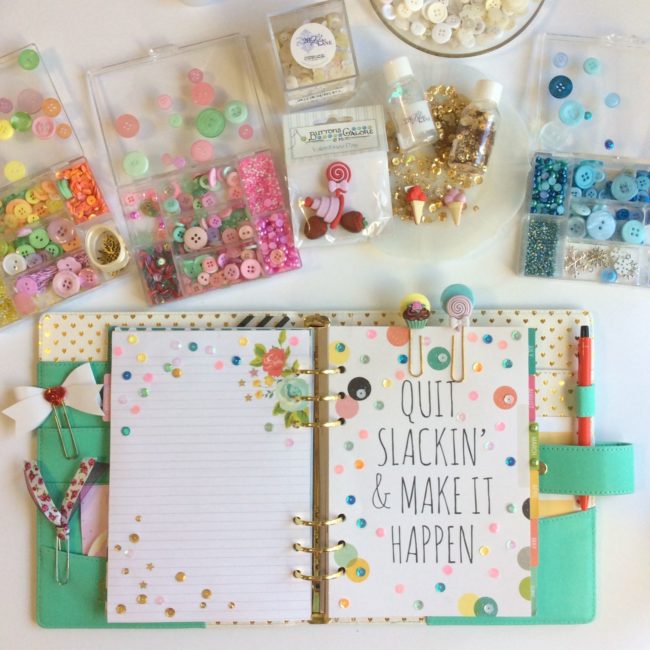 Planners … Put your own special touch on pages!
I like to make my planner pages stand out by adding a bit of sparkle and bling. A fun and easy way to make your planner unique is by adding some sequins and buttons.  I used a variety of sequin colors from the 28 Lilac Lane line of embellishments from Buttons Galore.
Simply position or sprinkle the sequins on my planner divider page spread.
Once I liked the placement I glued each sequin down. I recommend using Perfect Paper Adhesive. It dries clear and there is no odor plus once dry, you will never see any residue of he glue. I have to say it was very zen. I like repetitive crafts like this.