If you're wondering what to do with all of the metal christmas tree ornaments and décor shapes showing up in the local craft store the answer is simple: button them up! I had so much fun with this Christmas tree ornament project – and it really is simple and fun to do. In fact, my kids (8 and 10 years old) have made these kinds of projects themselves as well! Of course my favorite buttons these days are the color blends – and this is a perfect project to showcase them.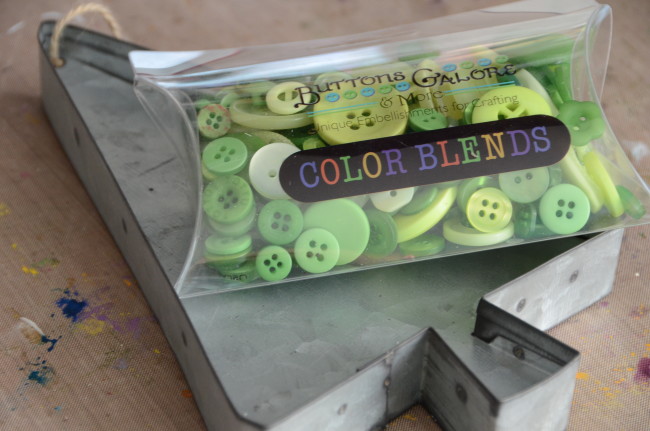 Supplies:
Metal décor or Christmas tree ornament shape
liquid adhesive
glitter
washi tape
Steps:
Step 1: Cover the outside with washi tape.
Tip: Seal the edges with matte finish liquid adhesive so that it doesn't come loose.
Step 2: Put a thick coat of liquid adhesive inside the shape. If there are unsealed edges be careful to either keep the adhesive away from the edge.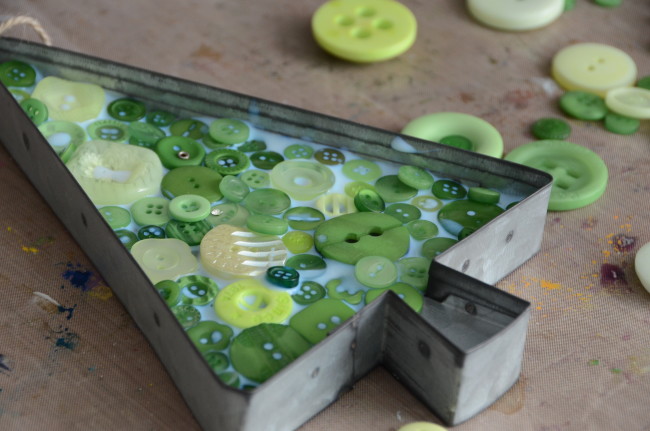 Step 3: Fill the shape with buttons! I used wood buttons for my trunk, and the beautiful green buttons all over the tree area.
Step 4: Layer a few small buttons if there are bigger gaps showing, just add a bit of liquid adhesive to the back of them when you set them on.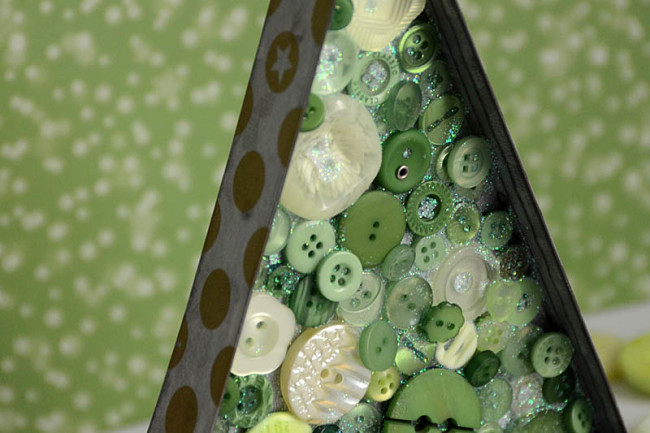 Step 5: Finish by sprinkling a bit of glitter if desired – this adds sparkle and will fill in any small crack areas.