When I got my hands on this gorgeous Tutti Fruity Button Bonanza pack, it just called out for some card making. The beautiful yellow, orange, pink and mint green palette is so summer-y and happy!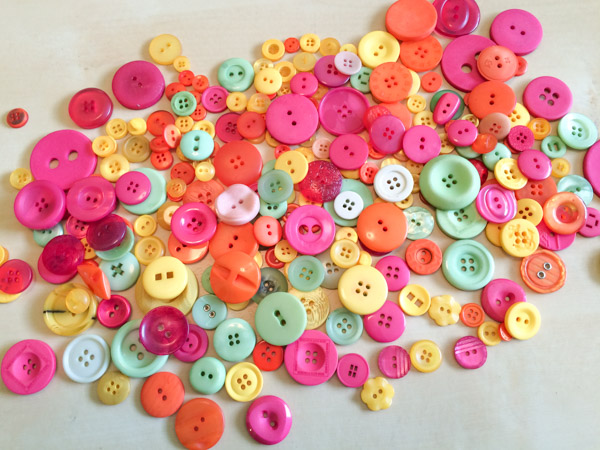 Probably the most frequent card I reach for out of my card stash is a thank you card. Paired with some burlap and a few other supplies, some orange buttons from the assortment give me a thank you card that is perfect for just about any occasion: baby, wedding, or everyday. It's bright, a bit rustic, and very on trend with the burlap!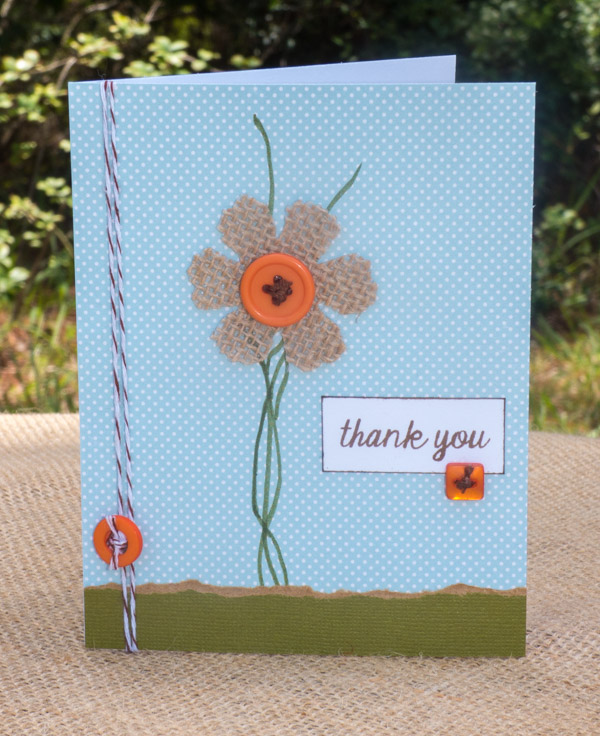 Supplies:
Burlap Sheet
Flower Die
Patterned Paper
Cardstock Scraps
Card Base
Brown Baker's Twine
Brown Thread
Sentiment Stamp (sample is from Pink & Main)
Brown Ink Pad
Green Pen
A button makes a great cheat to perfectly finish off a wrap of baker's twine – no more messy bows that just aren't quite right, or knots that look messy! And a button is always a great substitute for the center piece of a flower.
The tiny square button on the sentiment block actually serves two purposes. It completes a visual triangle of orange highlights that lead the eye across the card, and it also "anchors" the text block to the background visually.
What kind of card are you inspired to make by Tutti Fruity Button Bonanza?
{ 0 comments }