Aimee here with a great beginner sewing project for adults and children! These sequin filled bookmarks make a perfect little gift for all the book-lovers in your life.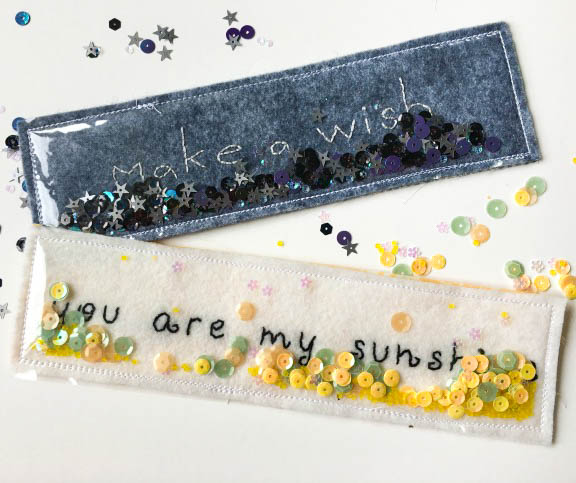 Here's what you need to make your own sequin filled bookmarks:
9 x 2.5 pieces of white and grey felt
9 x 2.5 pieces of clear vinyl
9 x 2.5 pieces of yellow and blue fabric
black and white standard divisible embroidery floss
Fabri-Solvy (suggested)
embroidery needle & scissors
sewing machine (optional)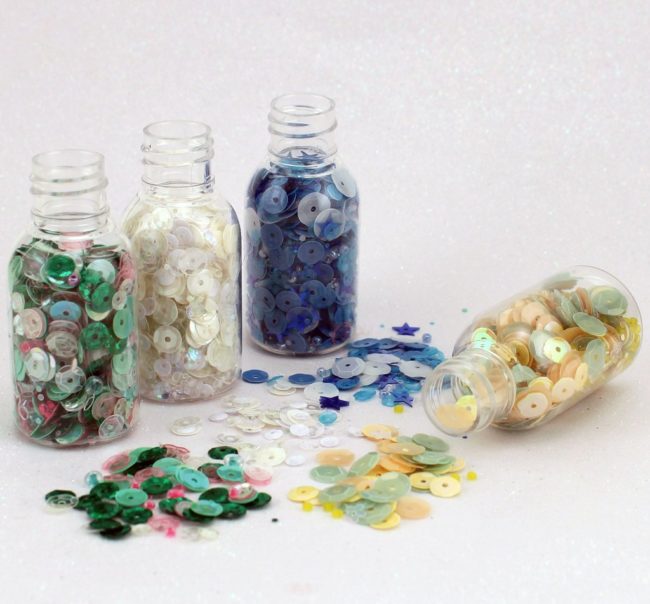 This project uses two gorgeous new 28 Lilac Lane sequin products: the "Haunted House" Premium Sequin Tin, and the yet-to-be-officially-announced"Pastel Dreams" Sequin & Bead Quartet that is pictured above. (Yes, you are getting a sneak peek of a new product today!)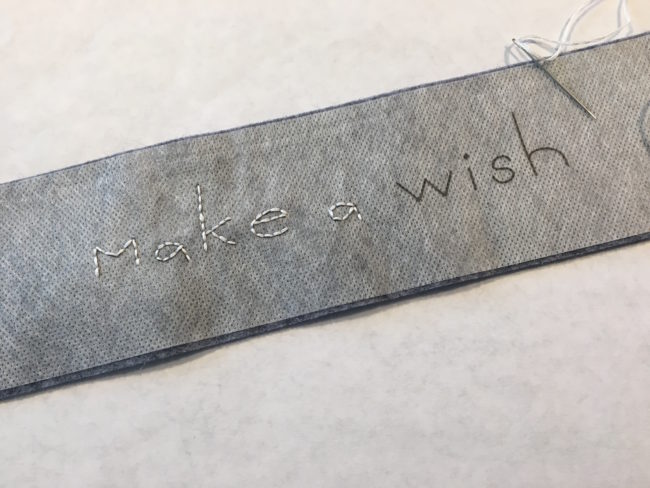 To begin, take your pattern (linked in the supply list) and using the dotted lines cut out your felt, clear vinyl and fabric pieces. To transfer the embroidery design to the felt I recommend using Fabri-Solvy. To use, print out the pattern following the directions on the package, tear off the backing and place your rectangle on top of the corresponding felt. Using three strands of embroidery floss; stitch through the felt and the Fabri-Solvy along the text with a back stitch.
Don't want to embroider? You can easily adapt this project by printing the pattern onto cardstock. Cut out your bookmark along the dotted lines and continue the following directions. Most sewing machines will sew just fine through paper.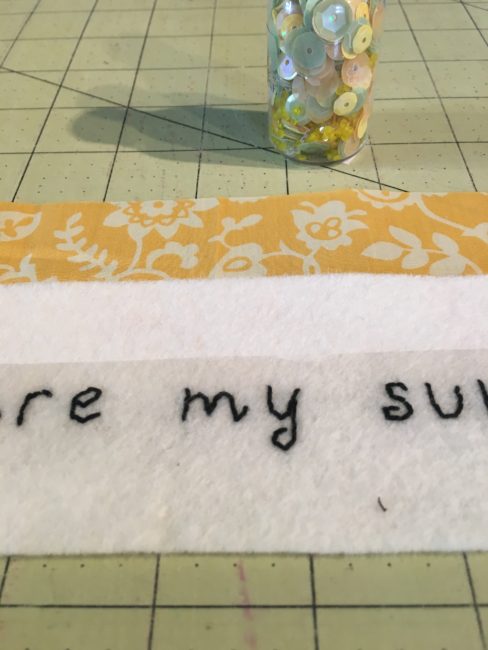 Now it's time to put your sequin filled bookmark together. Lay your three pieces in this order: fabric (wrong side facing up), your felt embroidered piece (or your piece of printed card stock) and your piece of clear vinyl. Use a Wonder Clip or even a small clothespin to hold the layers together, and take it to your sewing machine.
Start your seam on the bottom long edge, making sure that you are leaving a hole to put the sequins and beads in. Stitch all along the three edges about 1/4 inch from the edge. (Tip: if you have a walking foot, this is a great project for using it.) Fill up your bookmark with the sequins and beads. I used roughly one tablespoon. Take it back to your machine and sew up the hole and all the way around the sides again. (This sewing could also been done by hand but it will be more time consuming, of course.)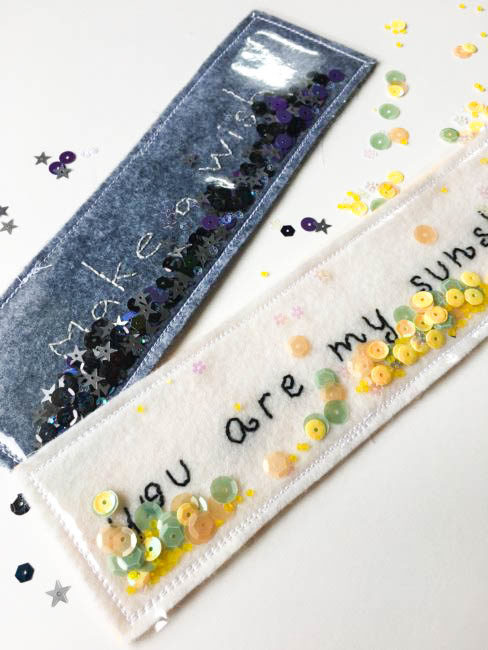 There you go! Your sweet sequin filled bookmark is all ready for your next great summer read. (These also make fun back to school teacher gifts, too, if you change up the sentiment on them!)