Create colorful back to school projects with Rit Dye and Buttons Galore and More. We are co-hosting a blog hop with Rit Dye featuring back to school items for students of all ages. Below you will find directions to this project, links to the other projects and a Rafflecopter entry form to win a GREAT prize package valued at over $100.
Create a wooden gift box for the teacher and add a gift card to their favorite school supply store.   The box can be reused on the teacher's desk to hold miscellaneous items.
It is easier than you would thing to dye wood.  Rit has a page dedicated to tips on dying wood and wicker.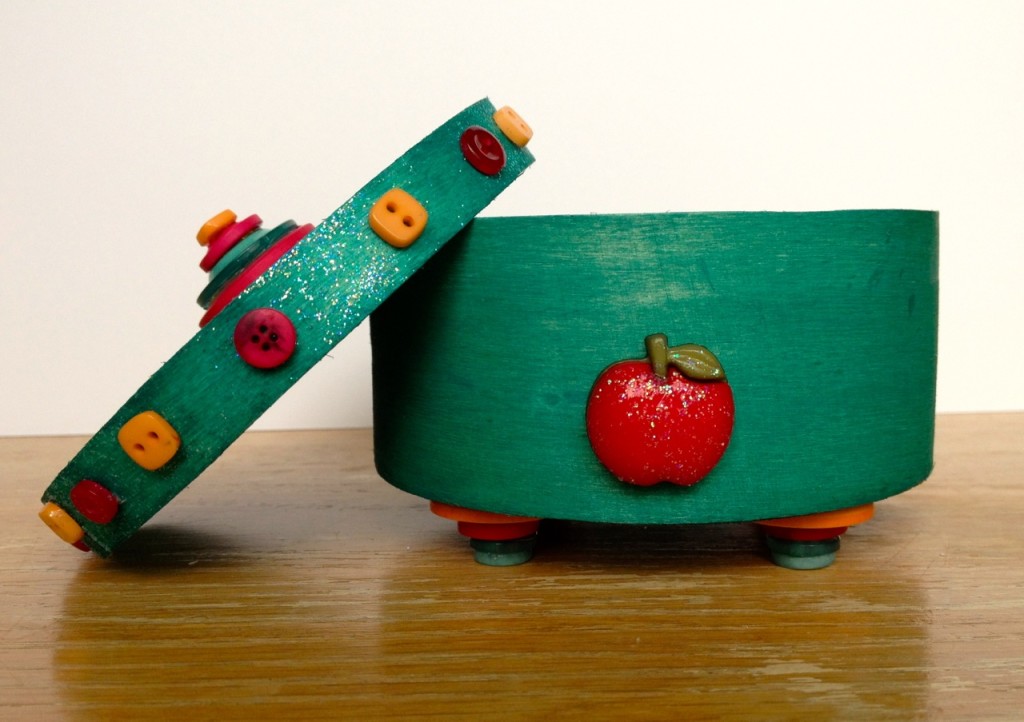 Materials to create a Rit dyed wooden gift box:
Wooden box available at local craft stores.
Rit Dye in Aqua
Glue Gun and glue sticks
Misc.  Paper towels, plastic grocery bag, sand paper, disposable container for dye.
Directions to make the wooden gift box:
If the box has rough edges you can sand them smooth with sandpaper.  Wipe off dust with a damp paper towel.
Dip the box in heated dye.  Tap to remove excess.
Place a paper towel on a plastic bag.  The paper towel is used to gather excess dye.
Once the wood is dry you can add the button embellishments.
If you would like to order any buttons from the site click this link to the Buttons Galore and More store and enter the discount code of RIT20 for 20% off your order.  Use all caps or the code will not work.
Don't forget to enter our Rit Dye and Buttons Galore and More Giveaway
If you want to view the designers blogs you can also click the links below.
The following two tabs change content below.