I am so excited to share these Dia De Los Muertos party favors with purpose.  My friend, Kathy aka Crafty Chica, designs fabulous Day of the Dead themed products for iLoveToCreate and I used them to make these in less than FIFTEEN minutes.  Yes, it is Fifteen MINUTE Friday again and this project is fabulously fun!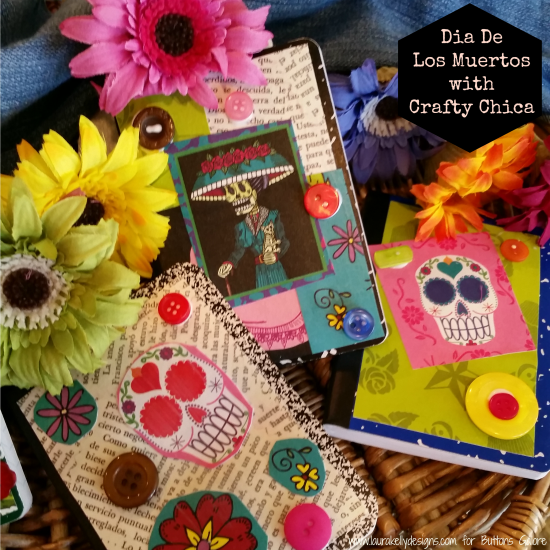 You will need  Day of the Dead papers, mini composition books, Collage Pauge, Aleene's Tacky Glue and Laura Kelly Bright BUTTONS!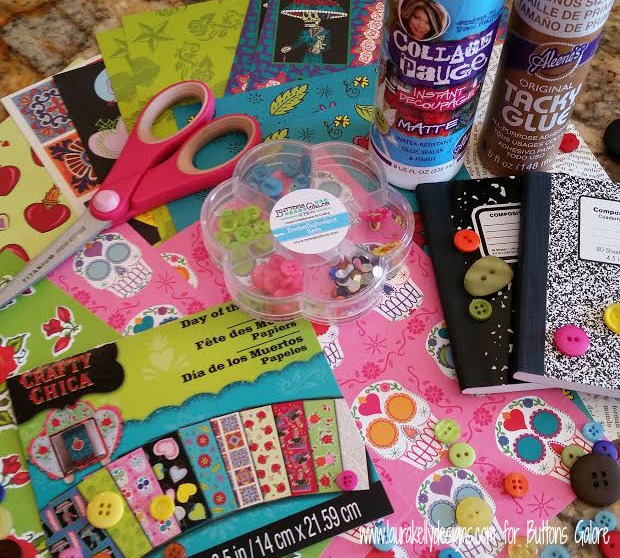 Cover your mini composition books with paper layers using the Collage Pauge and let it dry.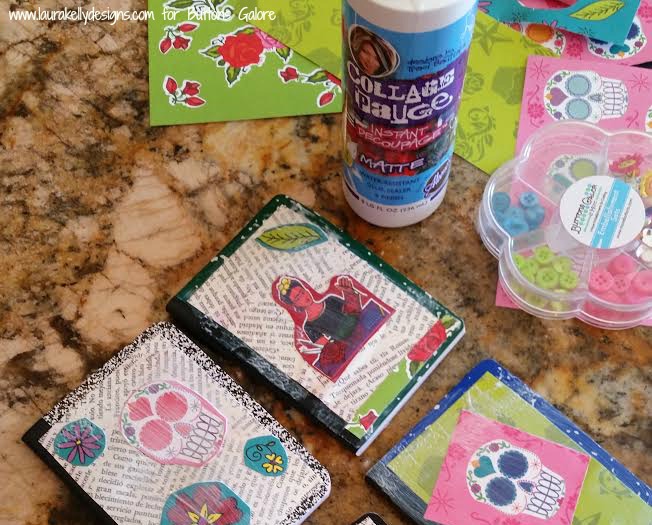 Add buttons with Aleene's Tacky Glue to embellish and make your designs POP.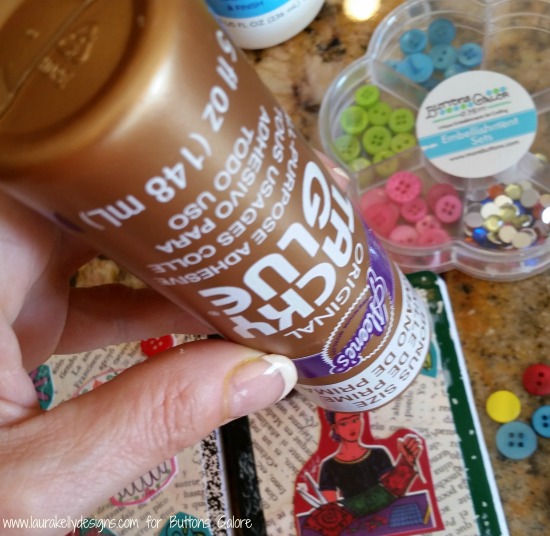 This is an awesome craft project to do at a Dia De Los Muertos party with grown ups or kids.  It is fun and quick and the result are amazing (and useable!)
Happy Creating,
Laura