Sew a button and burlap pencil case for the guy in your life. It's just right for the high school graduate who is heading off to college in the Fall or it would also be a great Father's Day gift.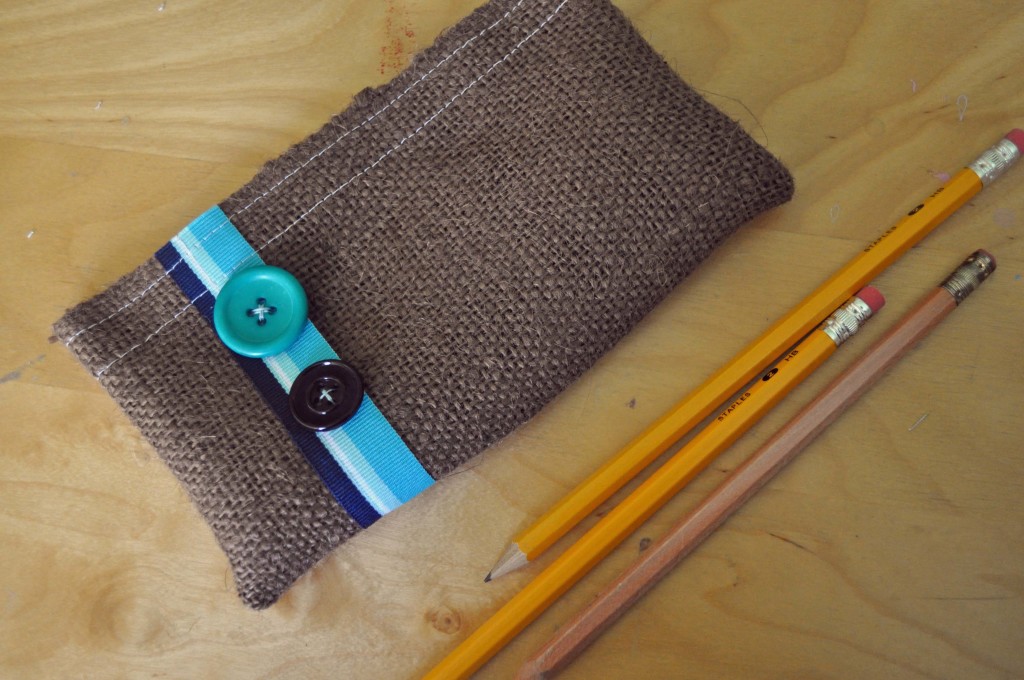 I know I'm always trying to keep my husband organized and he's always looking for pens and pencils. Do you think there's any chance a button and burlap pencil case is going to help?  Naw, I don't think so either, but it's fun to make!
Supplies needed for a button and burlap pencil case
Burlap cut to 7.5″  x 8″
Velcro (R) Brand Sew-On Fasteners cut to 7″ long
Ribbon cut to a length of 8″
Buttons – the Haberdashery line has some great masculine colors!
Basic sewing supplies
Instructions for sewing a button and burlap pencil case
1. Sew ribbon onto burlap parallel to the side that measures 8″. Place it approximately 1.25″ from the edge of the burlap.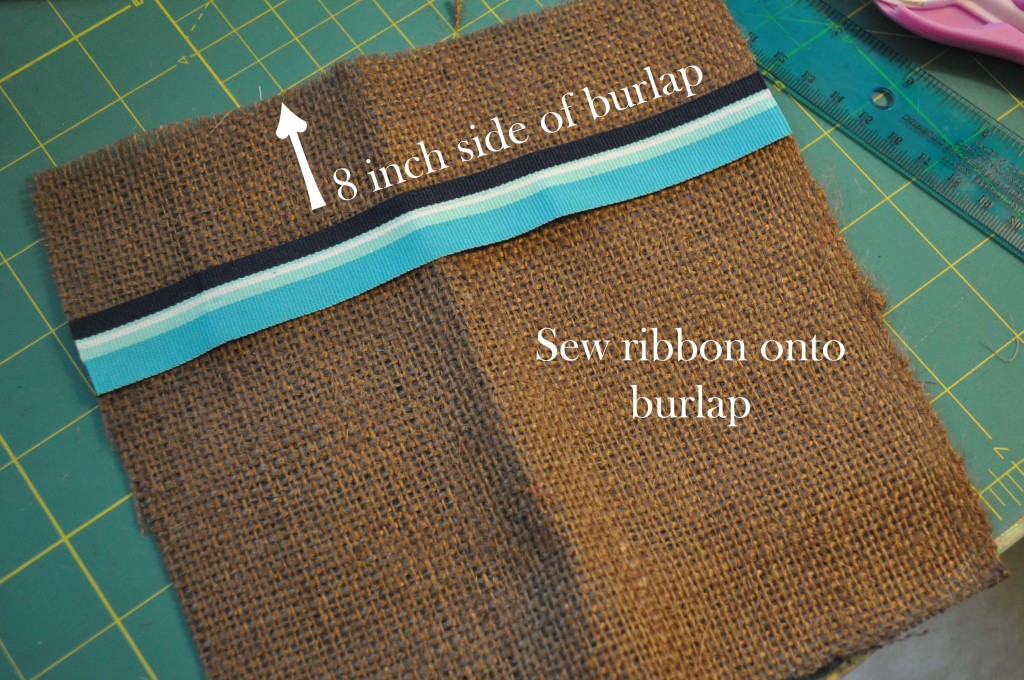 2. Sew the Velcro (R) Brand fasteners onto the 7.5″ inch sides. (These will be perpendicular to the ribbon.) I like to leave the top of the case without finishing it. The rough edge gives it a more masculine touch!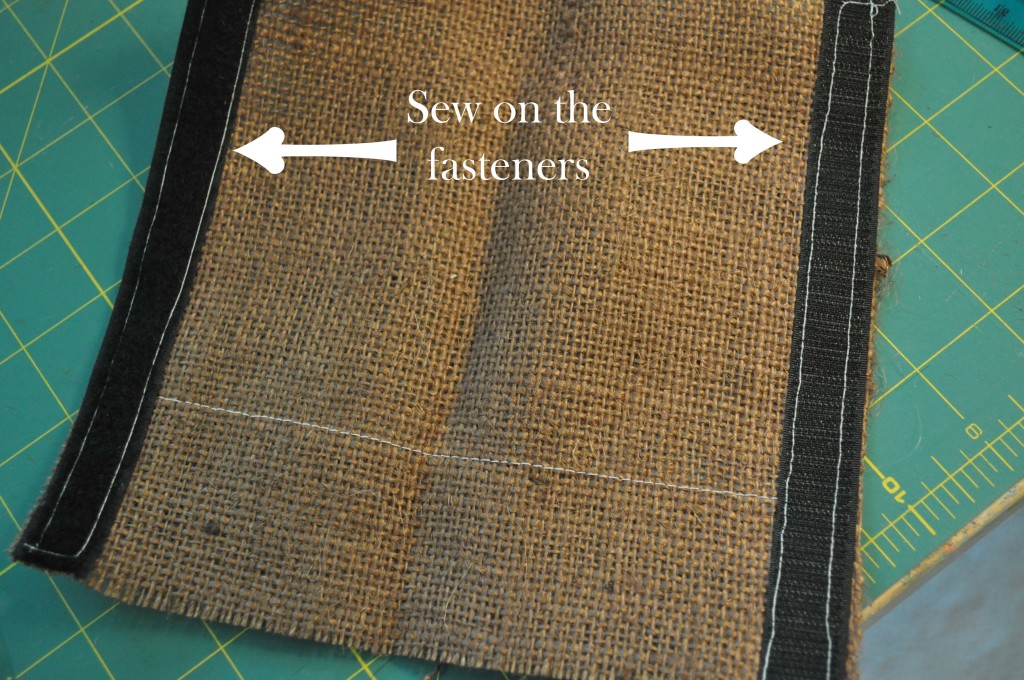 3. Fold in half, right sides facing (the side that you sewed the ribbon onto is the "right" side). The 7.5″ edges should be even. Press with an iron.
4.  Sew the short sides closed.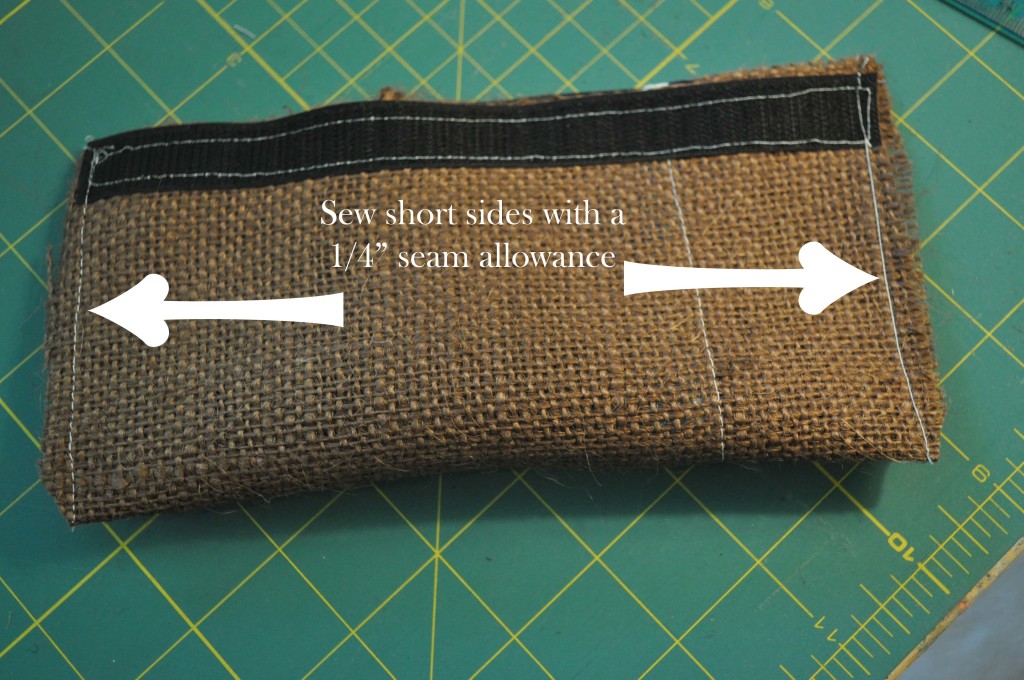 5. Clip the corners and turn the bag right side out.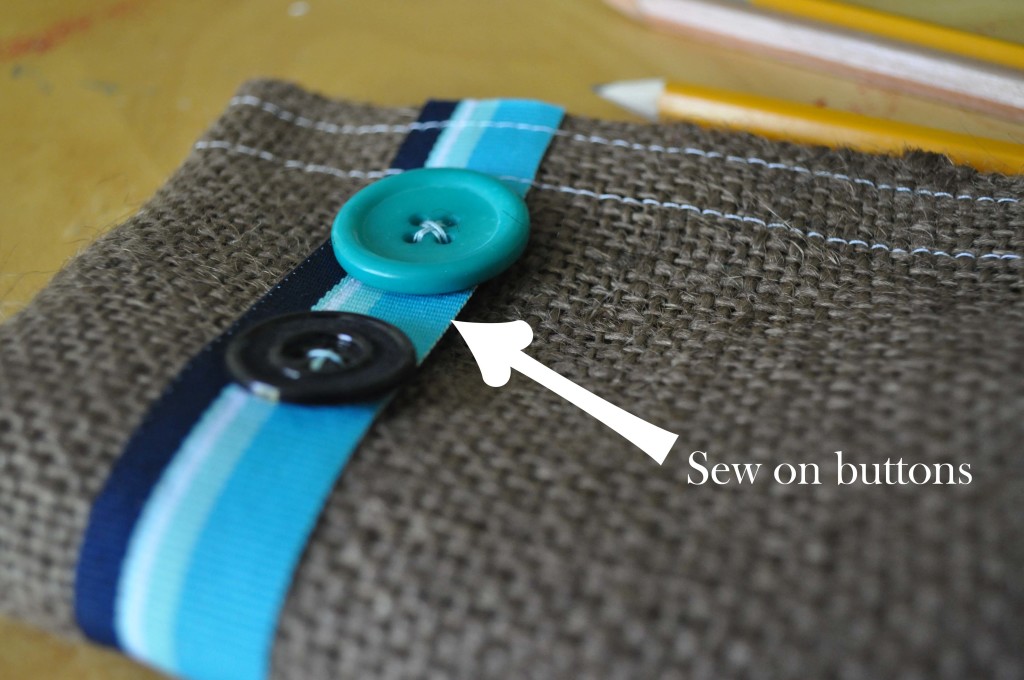 6. Sew buttons onto ribbon. I know it's a bit harder to sew them on when the case is sewn, but it's best to leave this step for last, so you can see the best placement for them.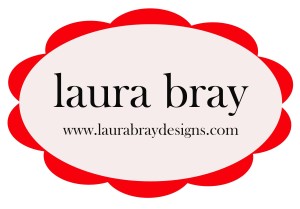 The following two tabs change content below.
Laura Bray is a designer, writer and lifestyle expert. She inspires creative women to live a life of balance & simplicity by sharing her modern twist on traditional home arts. You can visit her on her blog at www.katydiddys.blogspot.com
Latest posts by Laura Bray (see all)