I really enjoy creating home decor items from every day things that may already be in your home. This Button Memo Board is so simple to create, and you may even have a spare laying around to get crafty with today.
This is what I started with:
12″ Pizza Pan
A selection of 12×12 patterned paper~ Prima: Madeline Collection
Rhinestone stickers
Twine and Burlap Ribbon
Flower
Magnets
Something you may want to test before starting your Button Memo Board is, to test and make sure your pan is indeed magnetic.
I then used the liner on the pan itself as a template for my patterned paper.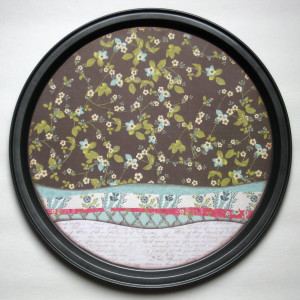 I added some thin thread to my wooden buttons to coordinate with my chosen patterned paper.
I then used a glue gun to attach the magnets to the buttons.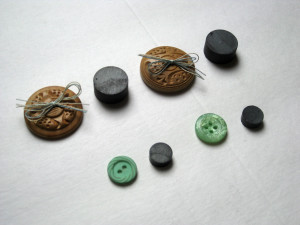 I decided to add some flair by incorporating the rhinestones. They adhere just fine onto the pan, I used hot glue again for the buttons in between the sections of rhinestones.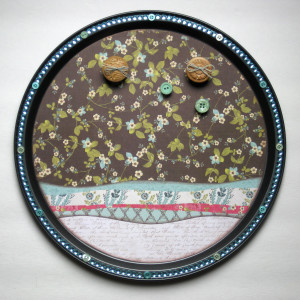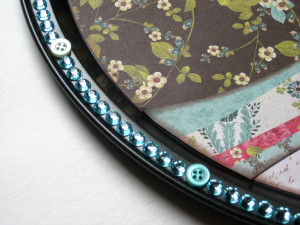 Just a simple final touch with the large flower and a button added to the middle. I thought the burlap ribbon really added to the shabby chic look I was going for.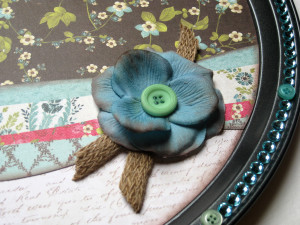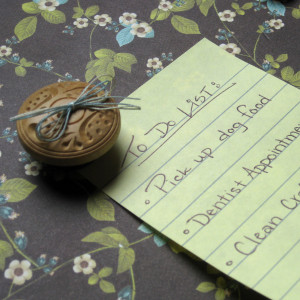 My Button Memo Board is complete and ready for the home. A great addition to any home, by a phone near you.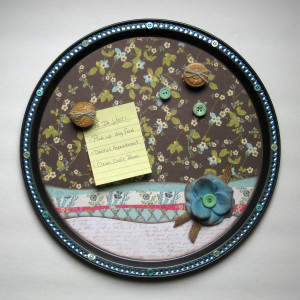 The following two tabs change content below.
Latest posts by Tracy McLennon (see all)