Warm up someone specials day with this Altered Tea Box.
It's something that many of you out there may see everyday, a simple tea box filled with that glorious beverage that soothes as you drink it. Why not take this simple drinkable pleasure and make it into a pretty and inexpensive gift to brighten someone's day.
I covered this Altered Tea Box with patterned papers and embellishments by JilliBean Soup, Cold Avocado Soup Collection.
The beautiful gold button is from the Vintage Gold Button pack by Buttons Galore & More.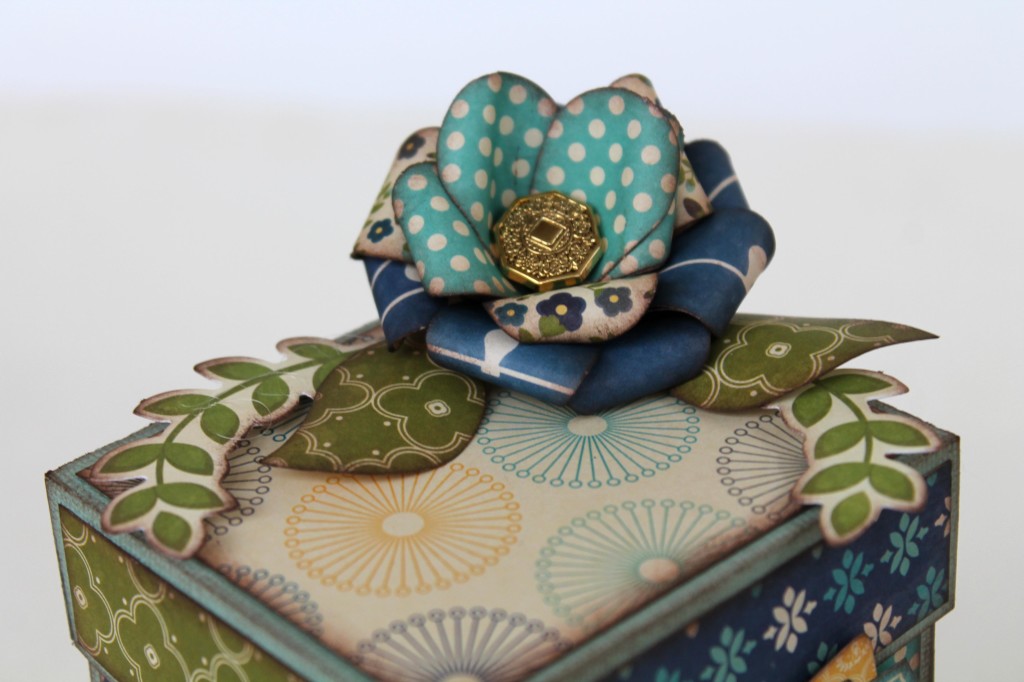 Covering the Altered Tea Box was fairly simple, just use a ruler to measure all dimensions and cut accordingly.
Altered Tea Box Project Recipe:
JilliBean Soup- Cold Avocado Soup Collection
EK Success Large Flower Punch
An Altered Tea Box would make a brilliant gift for so many occasions. Get Well, Just to Brighten Your Day, Missing You, Mother's/Father's Day, House Warming, or a Hostess Gift.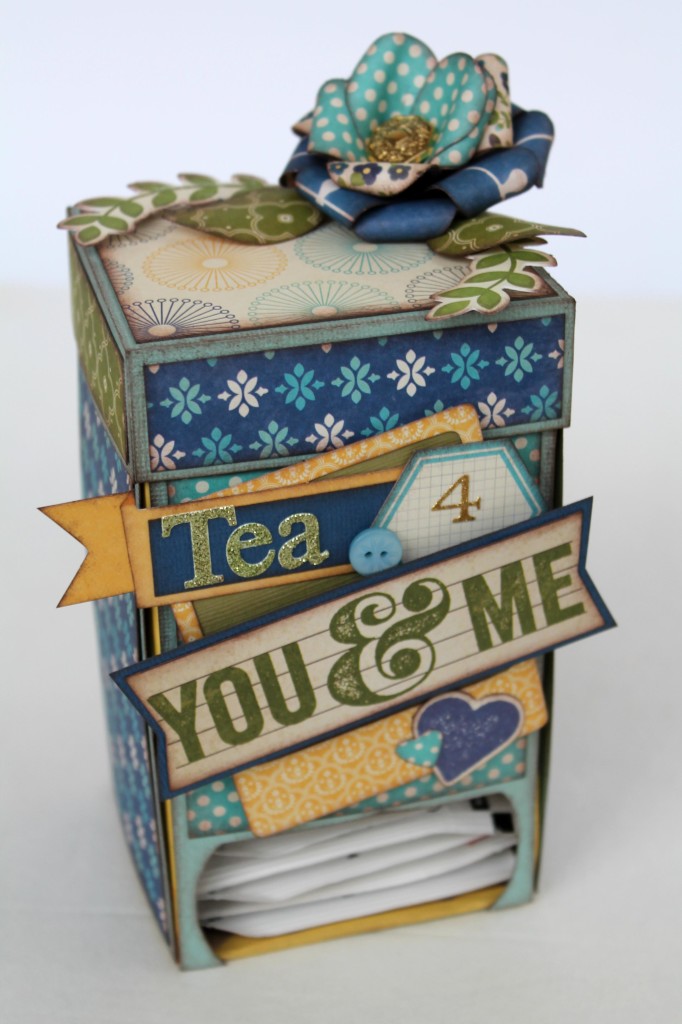 Thank you so very much for stopping by and checking out my Altered Tea Box, check out some more great gift ideas while you're here.
The following two tabs change content below.
Latest posts by Tracy McLennon (see all)