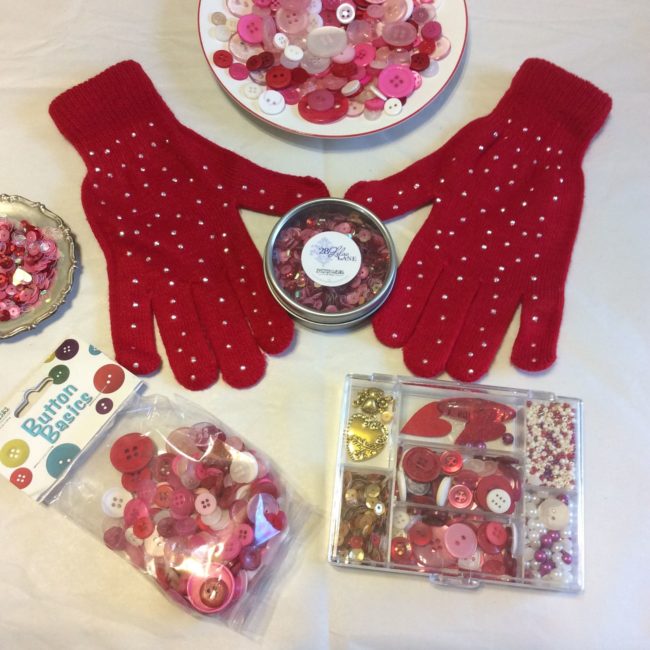 Hi, Stefanie Girard here with a quick and easy Valentine's Day project. Embellished Gloves For Your Valentine make a great gift. The cuff of gloves is the perfect spot to add a bit of bling with your favorite buttons, sequins, charms and beads. Feel free to use any or all of the embellishments in the kit.
Supplies Needed To Make Embellished Gloves:
A pair of wool gloves
Red Button Thread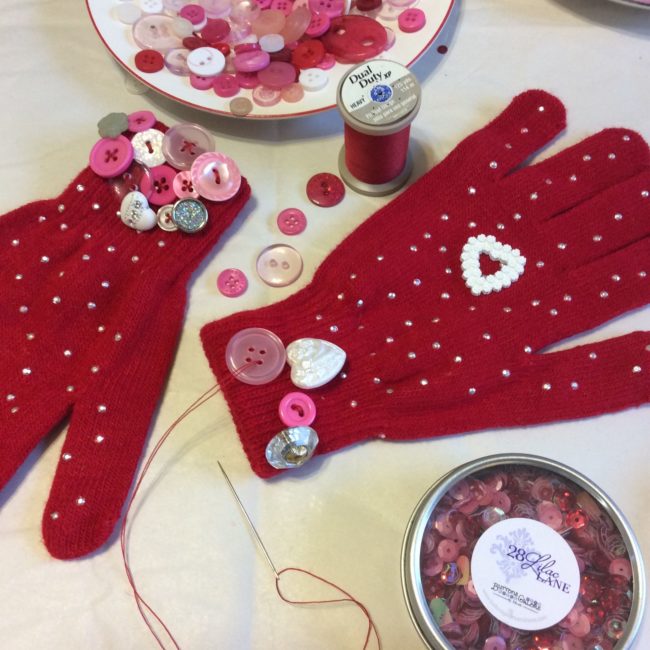 Arrange buttons, sequins and/or charms on the top side of the cuff in a cluster. Using red button thread, first stitch the largest button onto the cuff of the glove.  Continue sewing each button, sequin, bead and/or charm to your liking.
A few things to keep in mind. Keep the stitches fairly loose as you don't want to restrict access.  Also, make sure you don't stitch all the way through to the back side of the glove. Tip: you may want to try cutting a piece of cardboard as a spacer in between the two sides of the glove.
So now you have a unique pair of Valentine's Day gloves or a great Valentine's Day gift.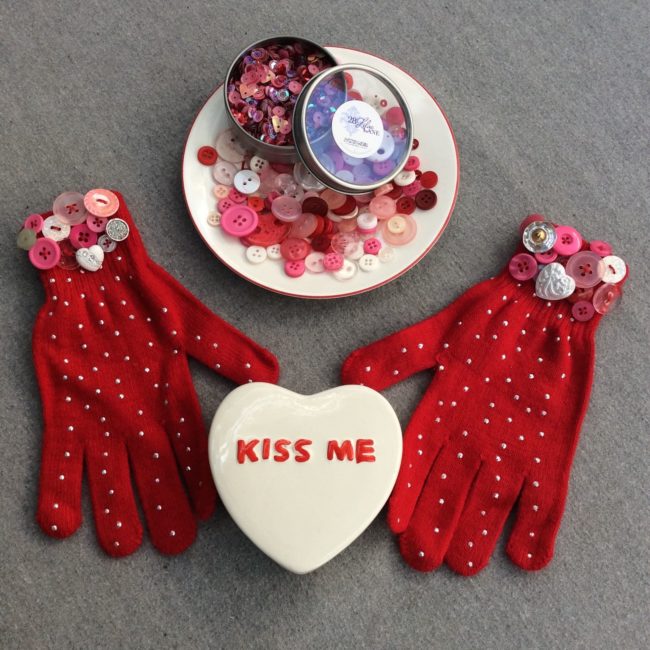 The following two tabs change content below.
Stefanie Girard
Stefanie Girard is a crafter with a re-purpose. She has been cutting stuff up since she was old enough to hold a pair of scissors in her tiny hands. She earned her degree in Industrial Design from Pratt Institute and move to Los Angeles to work in the entertainment industry first as a Set Decorator and Prop Master then onto TV Producer specializing in How-To TV shows for HGTV and the DIY Networks. After writing 5 craft books for the Quarto Publishing Group she now spreads the crafty word online through original projects and designs with a focus on recycled elements.
Latest posts by Stefanie Girard (see all)