Today we are thrilled to share with you some gorgeous new products for crafting and sewing – six new seasonal and trendy Button Bonanza color mixes!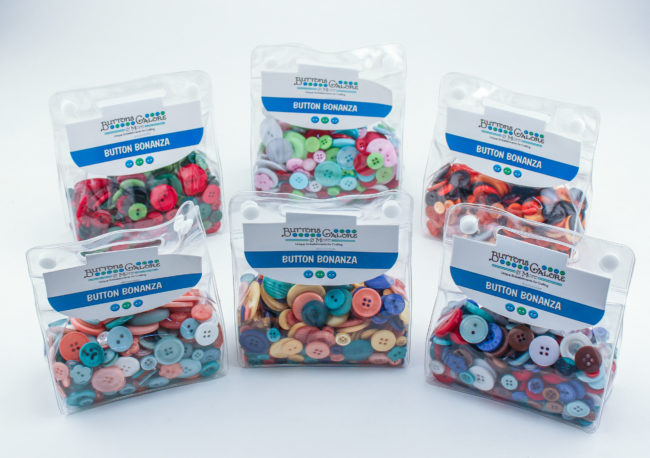 Our six new Button Bonanza totes, available today, include two new trend mixes, a Halloween mix, and three new Christmas and winter holiday mixes! Let's take a closer look!
First up is Coral Reef, full of beautiful heathered blues and pinks that are reminiscent of this year's colors of the year. Also, there's a touch of white for some neutral to pair them with.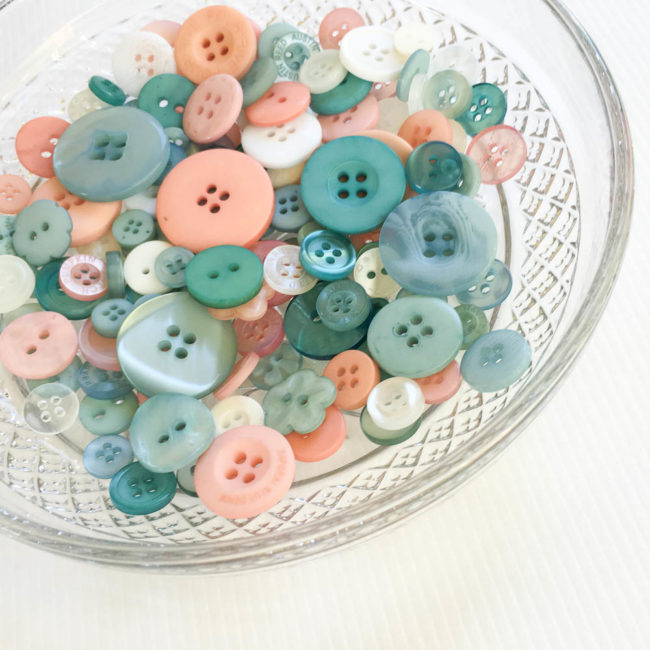 Coral Reef is great for baby projects, of course…but also so much more! These on-trend tones are great for stylish fashion projects, coordinating with many of the latest paper crafting collections, and so much more.
Up next is Glam Girl. This collection combines several very hot color trends into one gorgeous color palette that will make your projects look girly and glamorous! Navy, the neutral of the moment, anchors a palette of yellow, aqua, and rose pink to create Glam Girl. Yellow is THE home decor color at the moment.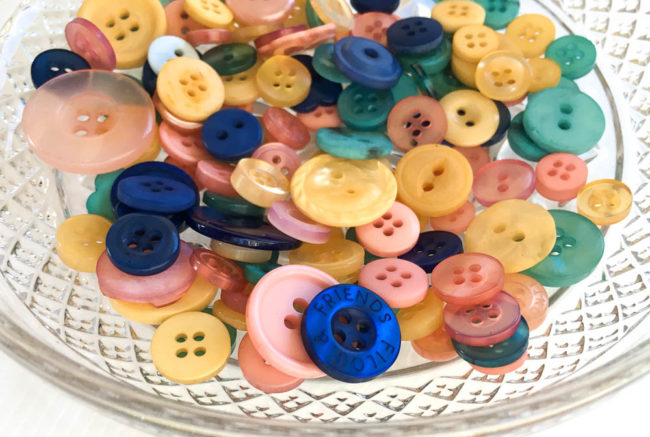 This palette of trend forward colors will work well year-round for all sorts of projects. Glam Girl is especially perfect for quilting, papercrafting, and feminine fall fashion projects!
Now, let's talk holidays! The weather may still be hot, but cooler days are coming soon and with them the fall holidays. We've got the perfect new Button Bonanza for all of your Halloween crafting: Scary! It's a mix of seasonal orange shades, with some black thrown in for extra scare!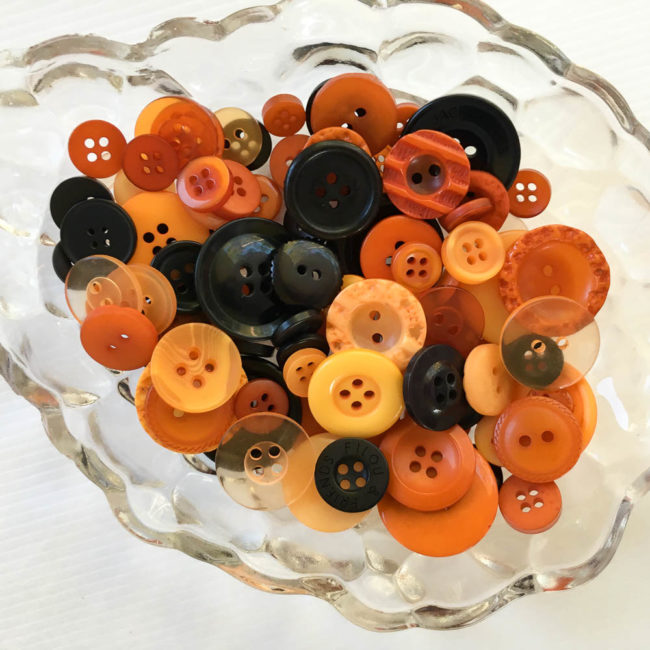 The Scary collection will take you from fall to Halloween to Thanksgiving with a perfect shade of orange for every project. Whether it's treat bags, table decor, or a scrapbook page of your adorable trick or treater – it's got to be Scary!
Christmas will also be here before you know it! Our three new Button Bonanzas for Christmas cover a wide range of popular color schemes for winter holidays.
Our Tis the Season Button Bonanza is a classic holiday color scheme – rich reds and deep greens, with a few contrasting lighter green shades to create perfect Christmas greenery!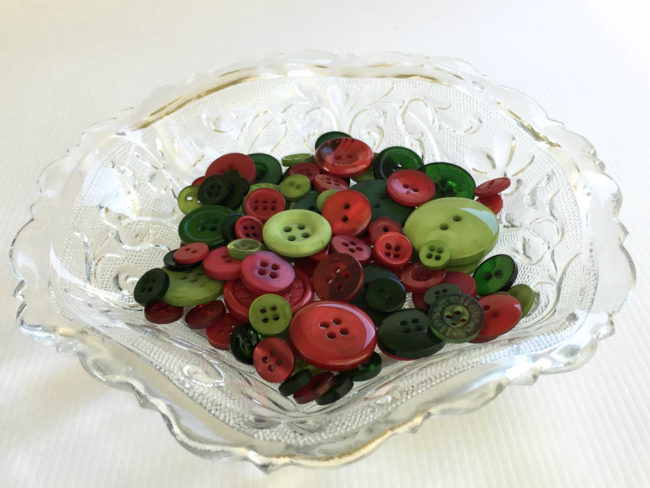 This versatile combination is great for making ornaments & cards, wrapping presents, festive sewing projects…Tis the Season!
Blue, red, and white is also a popular winter color scheme and for fans of that palette, we bring you Winter Wonderland! Two different shades of blue – one light and one dark – paired with deep red and topped off with white and brown neutrals make Winter Wonderland perfect for everything from cute Christmas projects to winter snow scrapbooking!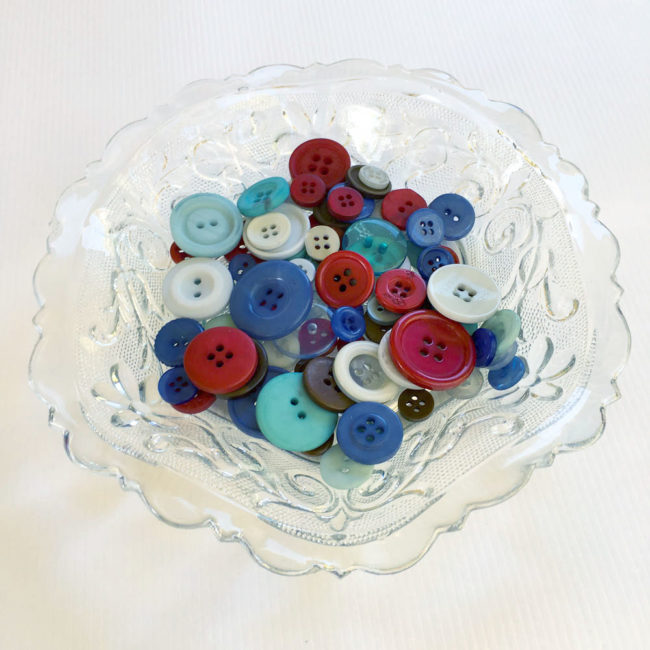 Winter Wonderland is a really versatile addition to your embellishment collection – when the winter is over, use the red, white and blue buttons for patriotic projects!
Finally, we have what may be The Merriest collection of all – a mix of pink, pale blue, lime green, and cranberry with white neutral. This fun combination is a great match for kids' projects and for many of season's more whimsical papercrafting collections. It's a lighthearted alternative to the more traditional shades of green and red.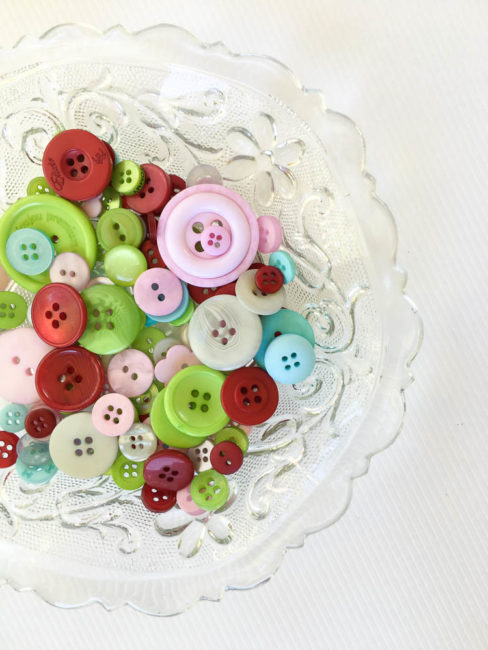 All of these new Button Bonanza products are available today in the Buttons Galore online store (and for wholesale order as well for our retail clients). We can't wait to see what you all make with them!
The following two tabs change content below.
Nancy Nally
Nancy Nally is the social media manager of Buttons Galore, and the owner of Nally Studios LLC., which publishes ScrapbookUpdate.com and CraftCritique.com.
Latest posts by Nancy Nally (see all)