2016 is coming to an end, and it's time to take a look back at the best of our button (and sequin) projects for the year. We hope you enjoy taking a look at the year's highlights, and find some things you missed – or forgot how much you loved the first time!
Button Monogram
A monogram is just the thing for baby's room, and buttons add just an extra touch of cute to one. Use traditional pink or blue, or choose a color to coordinate with baby's nursery for home decor style.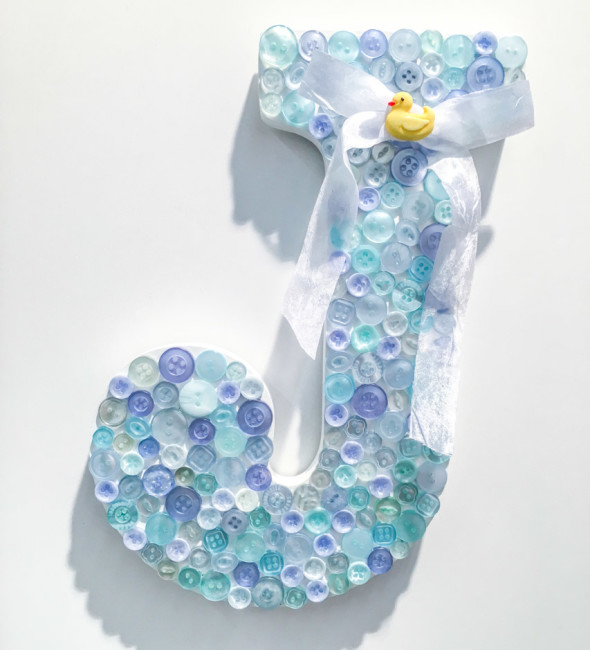 Button Title by Becki Adams
Guest artist Becki Adams used primary colors to create a giant title out of buttons and sequins on an adorable layout about her children reading. Paired with a bold black and white color scheme, the colors really pop!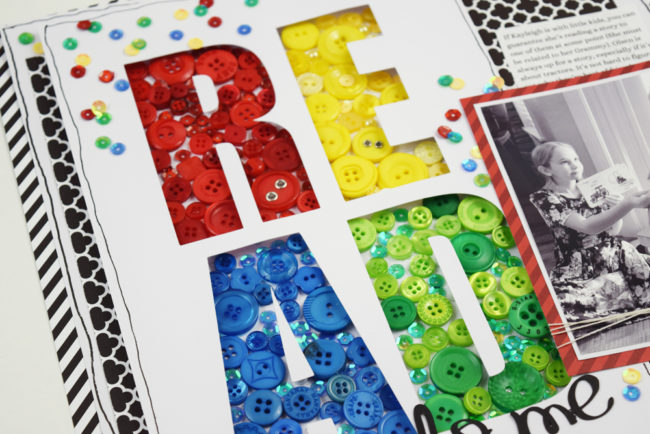 Buttoned Up Dress Form by Candy Rosenberg
Guest artist Candy Rosenberg used buttons to dress up her signature design icon – a dress form. Using a palette of neutrals along with pale green and peach, Candy created an eye popping "dress" that is at once vintage and modern. This beautiful lady will be at home in your home decor or decorating an art studio!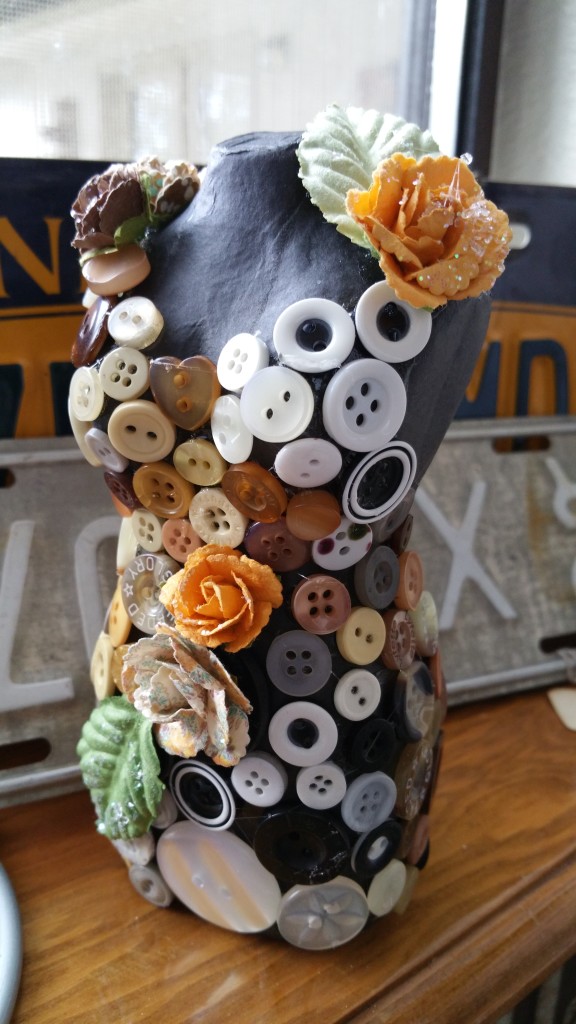 Sunny Sequin Card
A little sparkly sunshine is always seasonal! This simple sequin collage card using our 28 Lilac Lane sequins will have someone special looking on the bright side of life, and let them know you are thinking of them.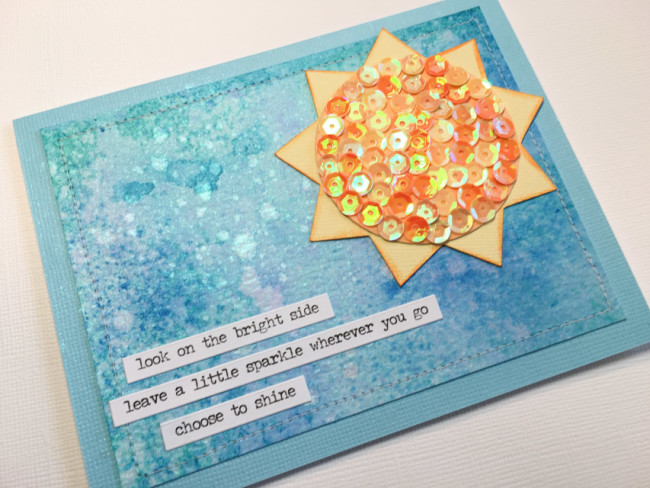 Resin Button Tray
Buttons make a big impact in a big collage. Encase them in resin, and you've got a surface that is both practical and pretty. Creating a collage of ivory and pearl buttons gives a gorgeous vintage look to this wooden tray, creating a project that will decorate your party or wedding.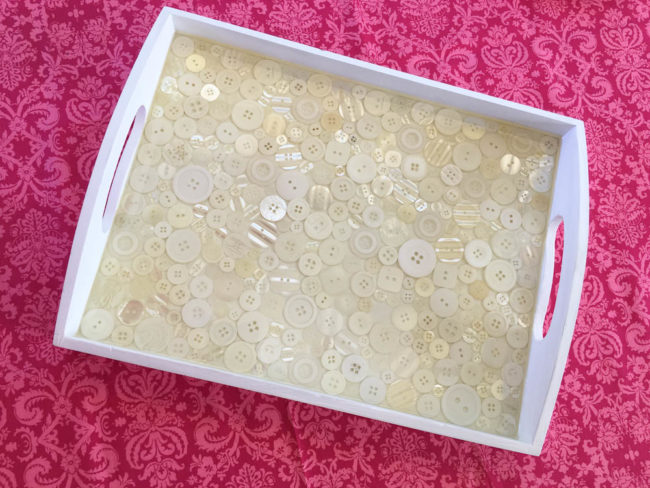 Mixed Media Locket
Our 28 Lilac Lane embellishments are so pretty, you'll want to wear them – and you can, in this mixed media locket project! Layer charms, buttons and beads to create a one of a kind piece of jewelry. The options are as endless as our 28 Lilac Lane color palette!
Button Rainbow Card
What is cheerier than a rainbow? Creating this bright button rainbow card to bring some cheer to someone you care about is surprisingly easy. Learn how we did it!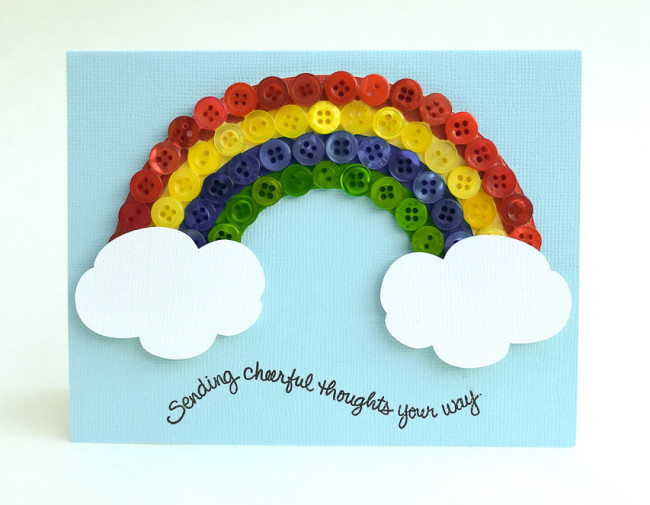 Glam Girl Button Frame
With our huge selection of colors, a button collage can be customized to any decor. This project utilized our trendy new Glam Girl Button Bonanza to make a button collage frame that is perfect for a kid's room – or a grown-up room, too.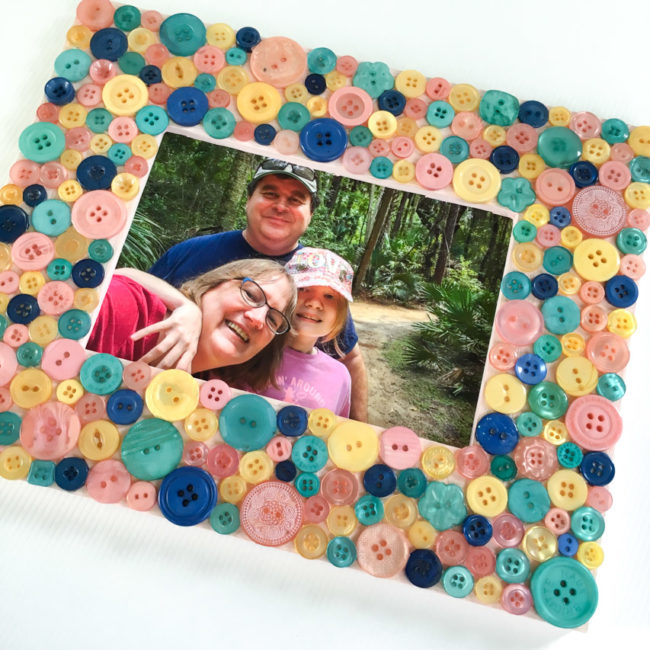 We hope you enjoyed our walk down memory lane of the best of button projects of 2016! We can't wait to share more beautiful things – and products – with you in 2017!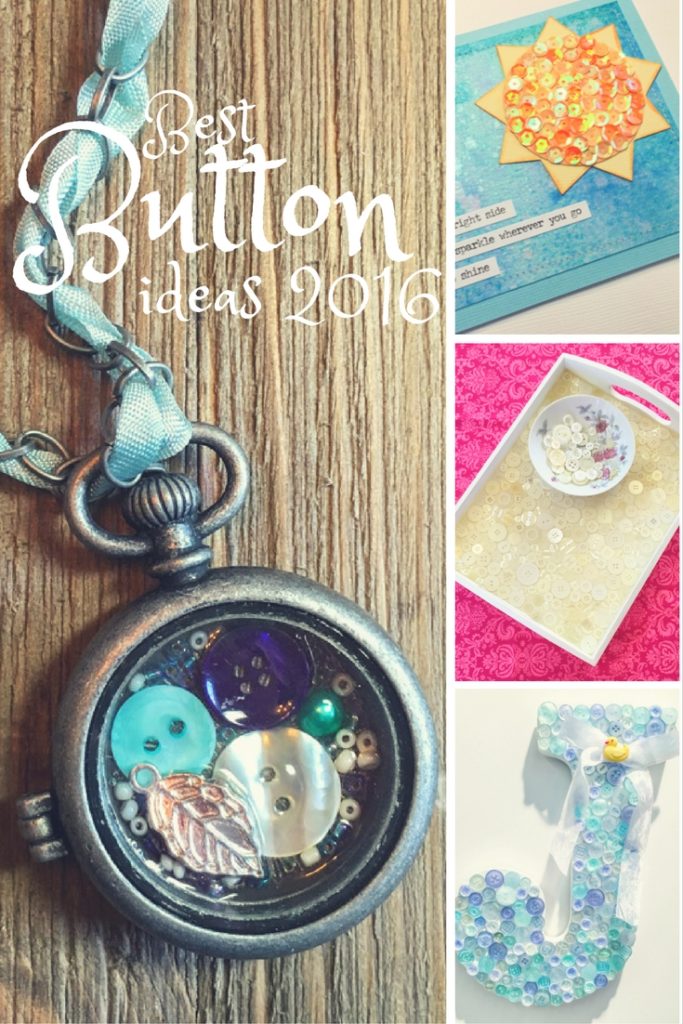 The following two tabs change content below.
Nancy Nally
Nancy Nally is the social media manager of Buttons Galore, and the owner of Nally Studios LLC., which publishes ScrapbookUpdate.com and CraftCritique.com.
Latest posts by Nancy Nally (see all)