Buttons Galore is delighted today to welcome blogger and designer Becki Adams to share her tutorial for a button title using some of her favorite Buttons Galore products! Becki's impressive resume of design teams includes work with Carta Bella Paper, American Crafts, Bella Blvd, Elle's Studio, Imaginisce, Pebbles, and many others. To learn more about her,
visit her blog
.
Hey Buttons Galore friends and fans, I'm
Becki
. I'm thrilled to be here on the Buttons Galore blog today. I've been a crafter for years. And through those years many supplies have come and gone. Buttons, however, have always remained a staple in my stash. I always keep buttons! I am a scrapbooker/memory keeper. I chose to use lots of these buttons and sequins to create a scrapbook layout with a button title.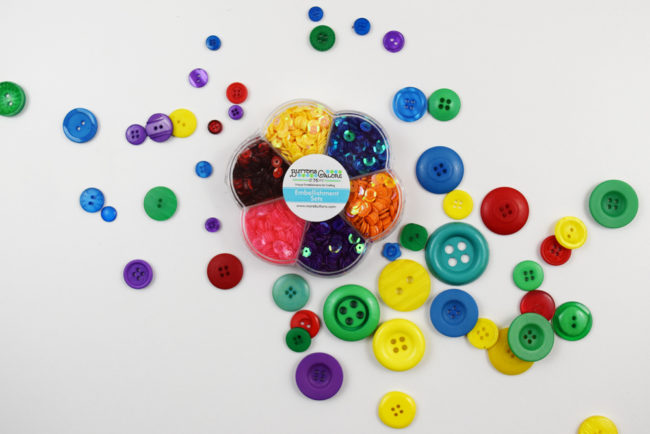 When I sat down to create with such an awesome array of primary colored buttons and sequins, I wanted them to make a big impact on my layout. I chose to make a button title "read to me" with a huge emphasis on the word "read".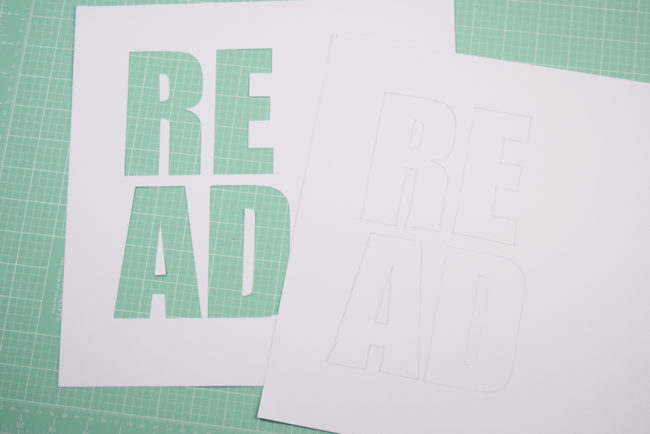 I started by cutting my title with an electronic die cut machine. I cut the "read" portion of the title out of white cardstock with large block letters. Using a pencil, I traced the cut portion of the title onto another piece of white cardstock. I used this as a template for adhering the buttons and sequins.
For this portion of the project, I turned on Netflix and started gluing buttons and sequins in place. I started adhering the larger buttons first and then filling in the gaps with smaller buttons and sequins. I would recommend using a strong adhesive for this technique as the cardstock can buckle under the weight of the buttons.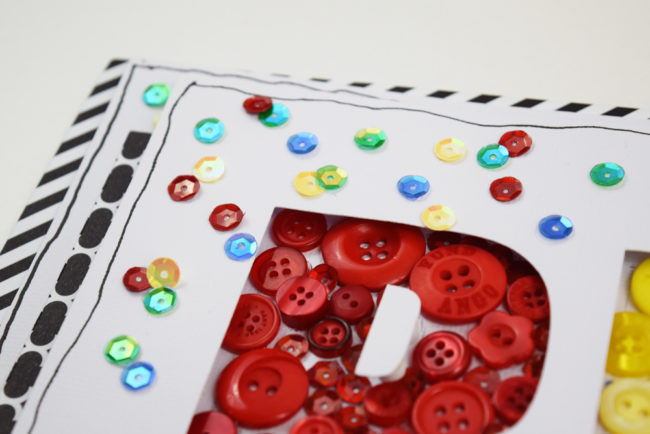 When I had all the buttons and sequins adhered to the background cardstock I used foam pop dots to adhere the die cut "read" on top of the button/sequin layer to create this awesome button title.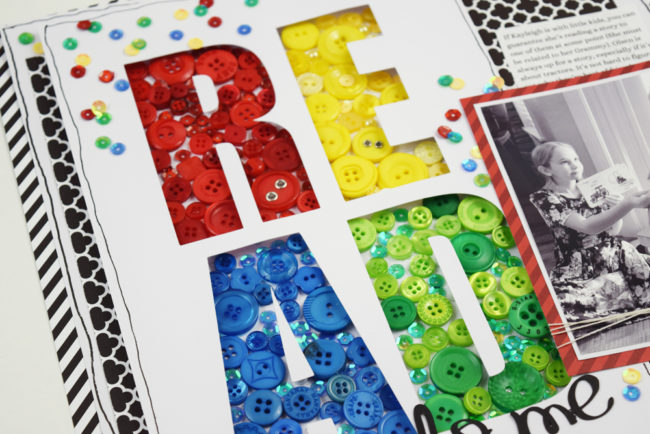 I finished the layout by adding my photo, journaling, and a few more sequins on the top layer.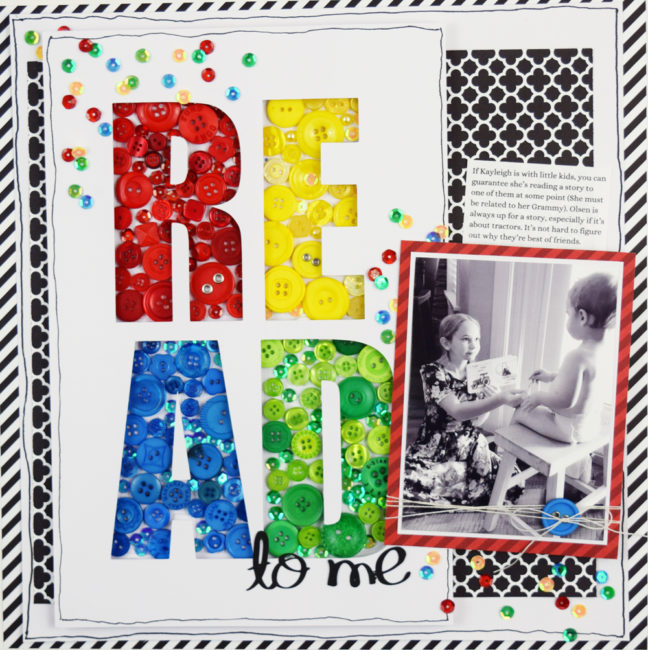 The buttons and sequins made this layout stand out with TONS of bright colors and textures. I can't wait to use this button title technique again! Thank you for stopping by the Buttons Galore blog today! I'll see you again soon!
white cardstock
black and white patterned paper
glue dots
liquid adhesive
dimensional foam adhesive
The following two tabs change content below.
Buttons Galore is honored to host a variety of talented artists as guests on our blog, to share their creative project with our readers.
Latest posts by Guest Author (see all)