Spooky trees are a fun way to decorate for Halloween. To keep it from getting too spooky and scaring my daughter, I'm decorating mine with some cute ghost ornaments that only take 15 minutes to make!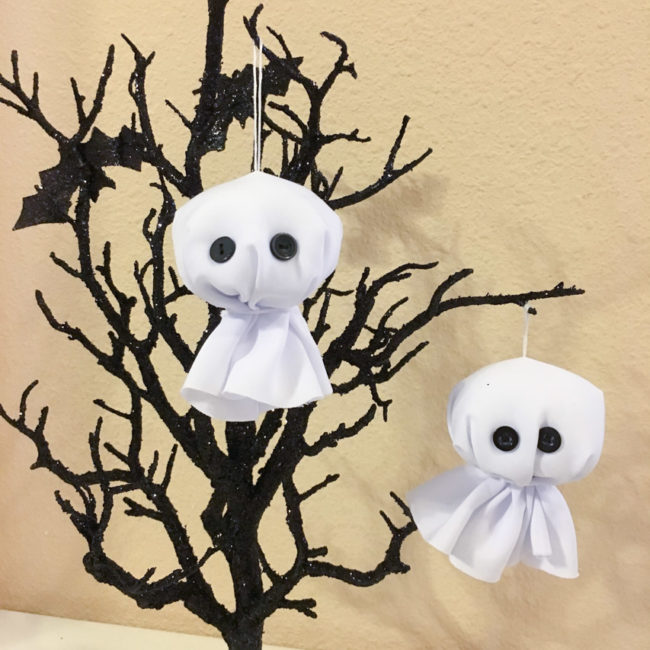 Supplies Needed:
White Fabric
Fabric Marking Pencil
Fiberfill Batting
Embroidery Floss in black & white
To begin making these, I first had to raid my kitchen for a 10″ dinner plate to use as a circle template! I laid the plate out on the white fabric and drew around it with the fabric marking pencil. Then I cut the circles out, just inside the lines I had marked.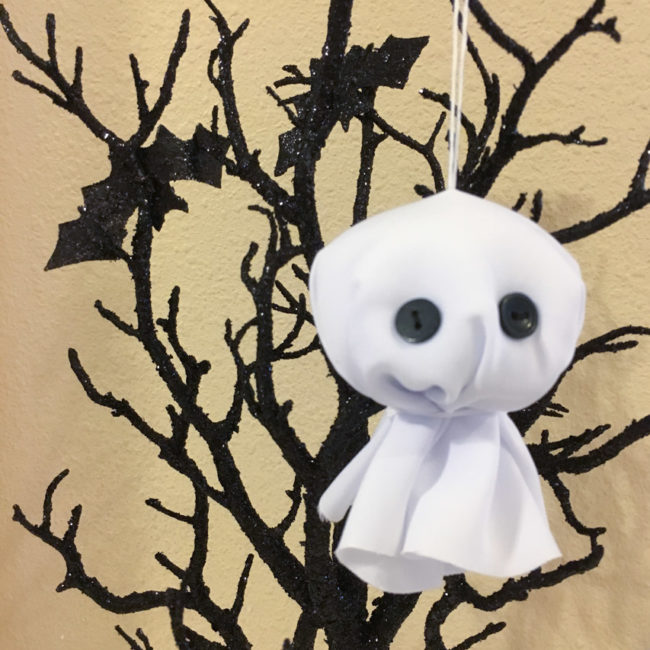 Next, to find the center of the ghost ornament, I folded the circles into quarters. I threaded a needle with white embroidery floss. Then I stitched up through the center of the fabric and back down, leaving a loose loop. I tied the threads together on the reverse side. (The side with the knot became the inside of the ghost.)
To create the pouffy head of the ghost, I balled up some fiberfill to about the size I wanted. Then I gathered the fabric around it, centering the hang loop at the top. I wrapped some embroidery floss around it to tie it off, leaving a small (about a half inch or so) opening so that it isn't gathered too tight.
The final step was to sew on the buttons for the ghost's eyes. I threaded my needle with black embroidery floss and used the opening at the center of the fabric gather to pull my needle through when I needed to sew from the underneath side.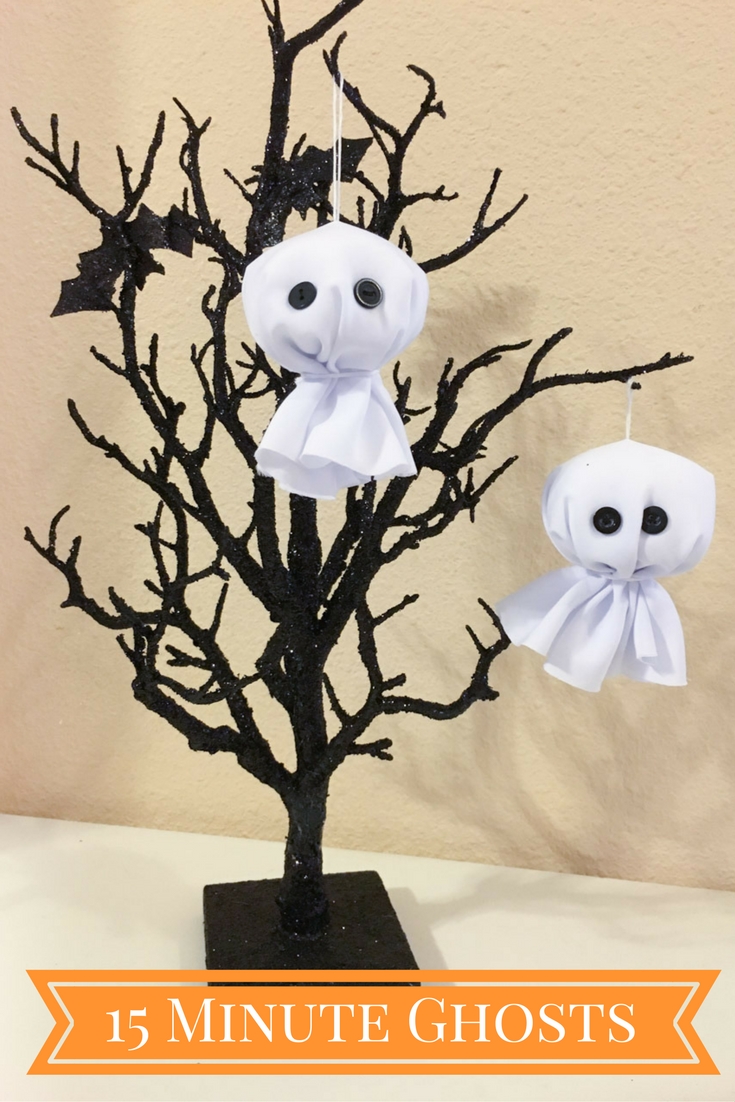 Whether you make just one or a whole tree full, these cute ghost ornaments are a 15 minute treat that will make your Halloween extra festive!
The following two tabs change content below.
Nancy Nally
Nancy Nally is the social media manager of Buttons Galore, and the owner of Nally Studios LLC., which publishes ScrapbookUpdate.com and CraftCritique.com.
Latest posts by Nancy Nally (see all)