A new baby, whether it is yours or someone else's, is always a great reason to make something! And what could be cuter than button monogram wall art?
This fun project uses two key components – a wood monogram letter like the kind available at most craft stores, and two tins of our beautiful Sea Glass buttons. I really love these buttons – their beautiful blue/green translucence really makes me want to go down to the shore and hunt for glass!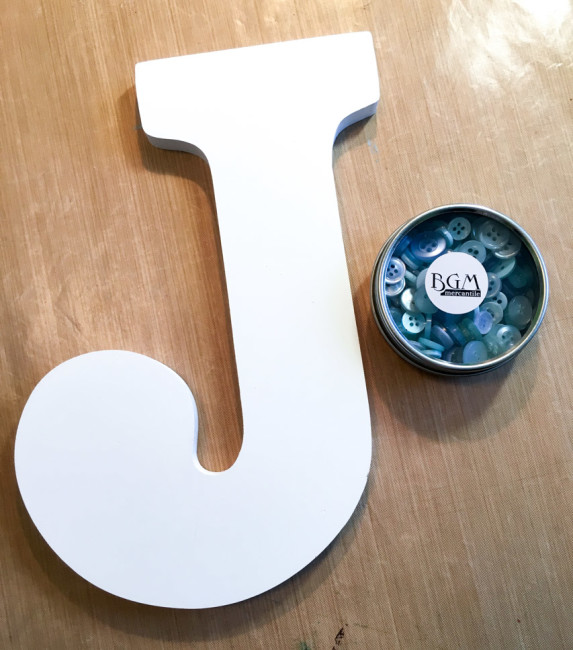 Supplies:
White Wood Letter "J"
Sea Glass buttons Tin x 2
White Ribbon
White Clear Drying Glue
Hot glue gun
Lay down areas of glue in sections, and fill the letter in with buttons. Don't be afraid to lay down a nice thick layer of glue so the glue will come up the button holes when the buttons are pressed down into it. When the glue is dry, this creates "prongs" that grab onto the buttons and help hold them in place more securely.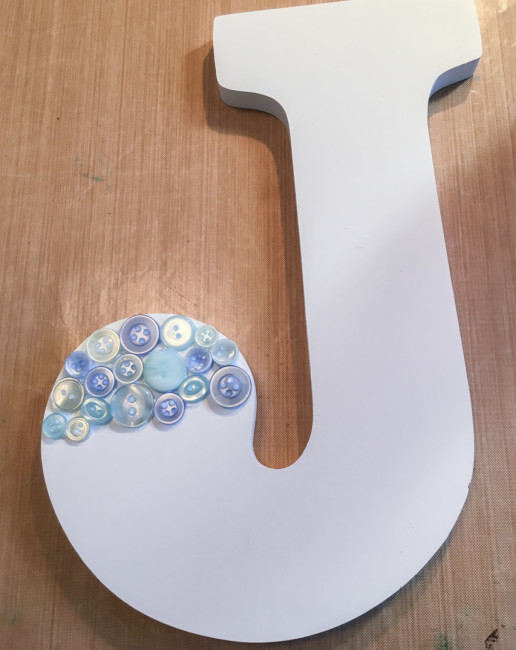 The areas between the buttons don't need to be even or really tiny. While it looks uneven viewed very close up, unless a gap is extremely large it won't look awkward when viewed from a reasonable viewing distance.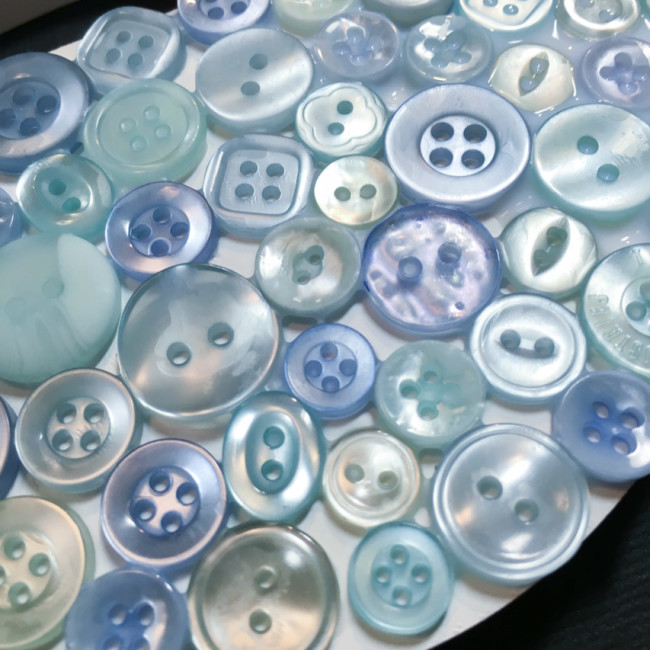 For the finishing touch (and to add the baby theme to the button monogram), tie a nice large bow out of the white ribbon. Attach it on top of the buttons on the button monogram using hot glue. Cut the stem off of a Ducky button, and hot glue that on top of the bow.
This button monogram project can be made in any color, and would make a great gift or baby shower decor. Hang it on a nursery wall, a bedroom door, or prop it up on a dresser top!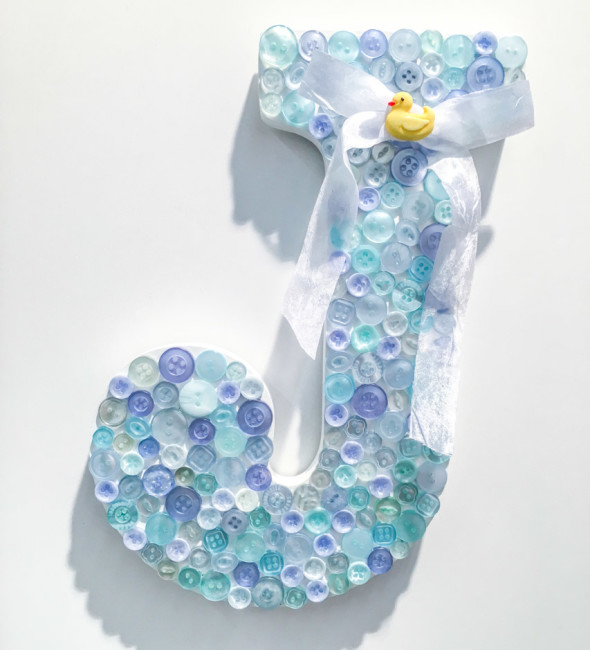 The following two tabs change content below.
Nancy Nally
Nancy Nally is the social media manager of Buttons Galore, and the owner of Nally Studios LLC., which publishes ScrapbookUpdate.com and CraftCritique.com.
Latest posts by Nancy Nally (see all)