Today Buttons Galore is pleased to be welcoming guest artist Candy Rosenberg.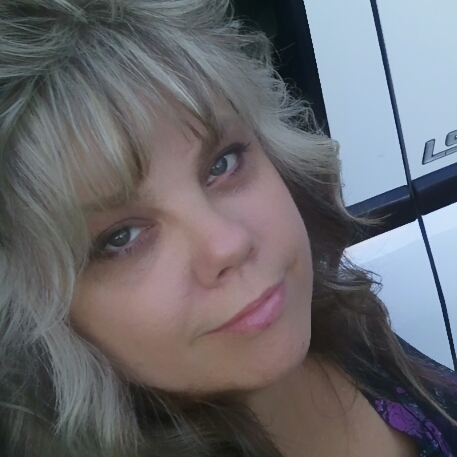 Artist Trading Cards (ATCS) are miniature artworks about the same size as modern trading cards or baseball cards at 2.5 x 3.5 inches. They were popularized in 1996 from the mail art movement and have their origins in Switzerland. They are produced in various media, including dry media (pencils, pens, markers), wet media (watercolor, acrylic paints), paper media (collage, die cuts, found objects) or even metals, fibers and now buttons!
I love clear acrylic and mix it with an Artist Trading Card and buttons…and I am in heaven.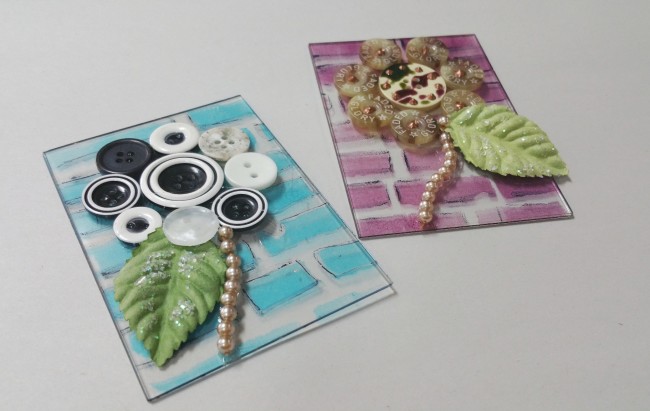 I used Prima stencils andStazOn ink to create the background right on the acrylic of each card using two different colors.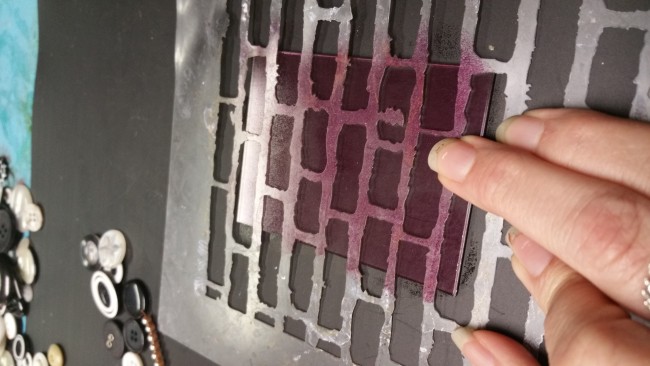 I then added the Black & White assortment from the Buttons Galore Haberdashery collection on one and the Natural assortment on the other to create button flowers using Beacon 3 in 1, a great adhesive for attaching buttons to acrylic. Note that most paper-only adhesives will not hold to the acrylic.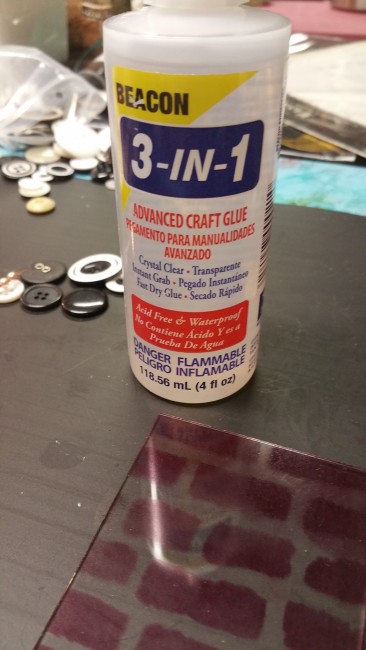 A little snippet of pearl string and a leaf and you have beautiful button flowers!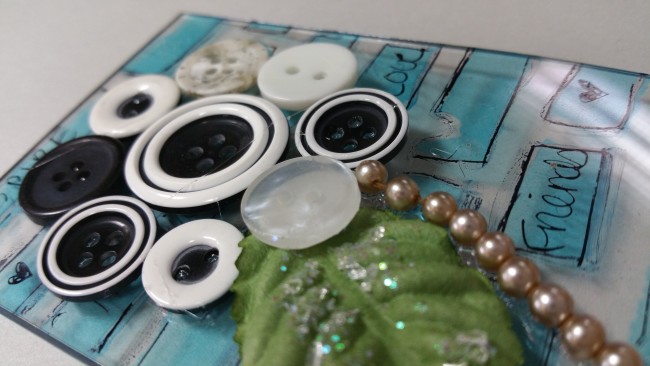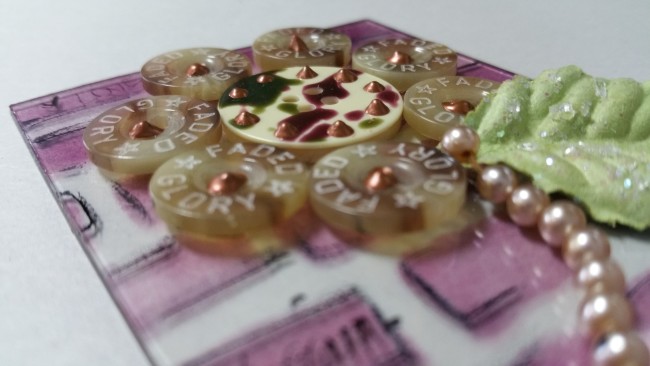 Candy Rosenberg resides in beautiful Southern Oregon and has been crafting since she was a little girl. Known for her vintage steam punk style and beautifully crafted dress forms, she still likes to color outside the lines so to speak. Keep tabs on her latest creations at her blog, A Vintage Girl, or follow her on Facebook, Twitter, Instagram, Pinterest, YouTube and Google+.
The following two tabs change content below.
Buttons Galore is honored to host a variety of talented artists as guests on our blog, to share their creative project with our readers.
Latest posts by Guest Author (see all)