Today I am going to show you some Easter table decor in the form of a handmade utensil pouch.  Your Easter table will never look better once you make this table decor.  These utensil pouches are perfect for your Easter celebration.  Plus they are easy to make and will really impress your guests.  Learn the basic technique of creating these then put your own spin on the front for a personalized table for any holiday.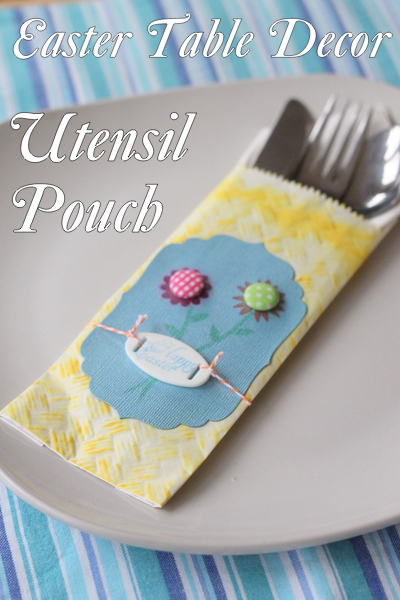 For this Easter Table Decor you will need:
Flower stamps
Cookie Bags
Markers
Card stock
Baker's Twine
Mod Podge
Hot Glue
Directions to make this Easter Table Decor:
I used a cookie bag that I purchase in bulk for the base of my utensil pouch.  You should be able to find something similar in a party supply store or online.  I ran it through with the Spellbinders embossing folder and was happy to see that the embossing looked wonderful!  I wanted a punch of color on the plain white bag however so I went over lightly with the chalk ink from Clearsnap in Yellow Citrus.  Just allowing the embossing to really come to life.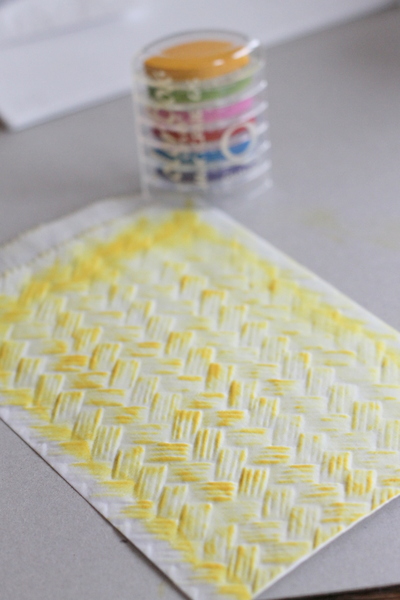 The cookie bags are actually a little wide to be used for a utensil pouch.  I used the utensils as a guide and then folded over the excess on both sides.  I used Mod Podge to adhere the excess on the back of the pouch.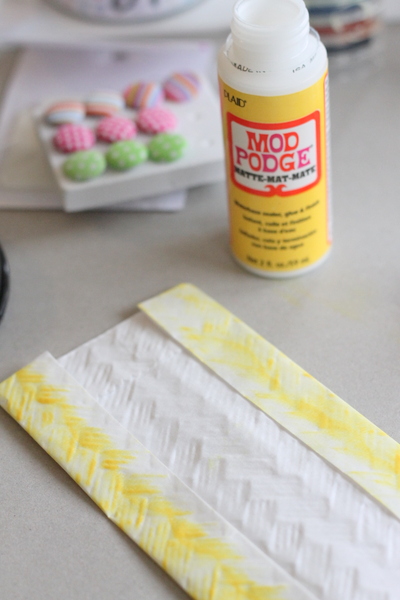 Now let's work on the decoration for the front.  I cut a shape from card stock using the Spellbinders dies.  I then used some flower stamps to add two flowers.  I used fine line craft markers to color in the stamps then added the button brads to the center of both flowers.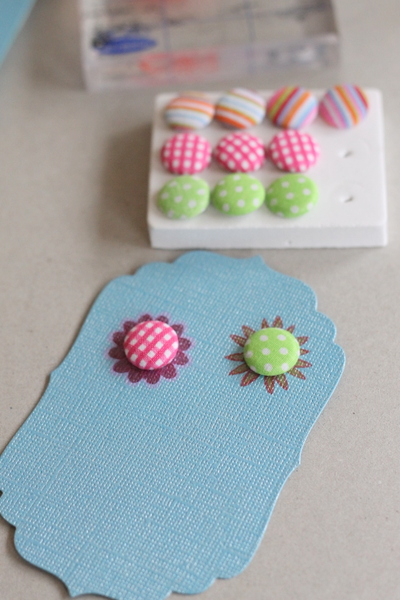 I then drew stems and leaves on my flowers using the same set of fine line craft markers.  I stamped "Happy Easter" onto a small oval slider using the Colorbox Ink.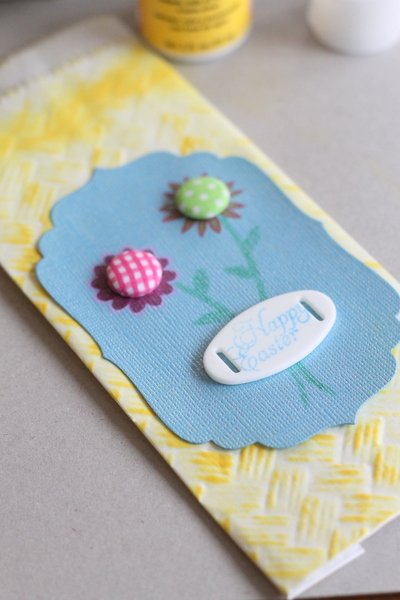 The cardstock shape was applied to the bag using Mod Podge.  I then used hot glue to attach the slider to the front.  I tied baker's twine to one side of the slider, ran it around the back, and tied the other end to the opposite side of the slider.  Make the twine taught but don't cinch your pouch.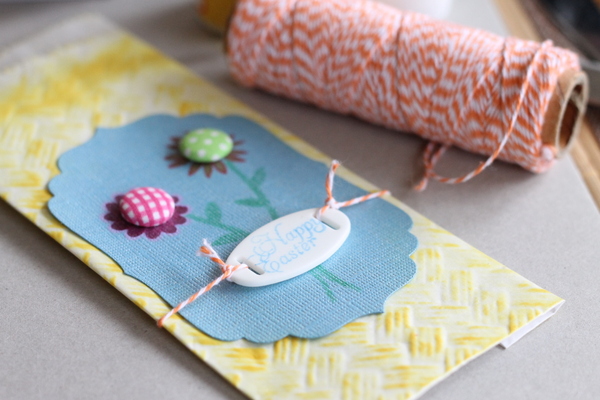 Add a napkin and your utensils for a festive addition to your Easter table.  I think the basket weave emboss is perfect for spring but you could incorporate other emboss folders you have to put your own unique spin on this idea.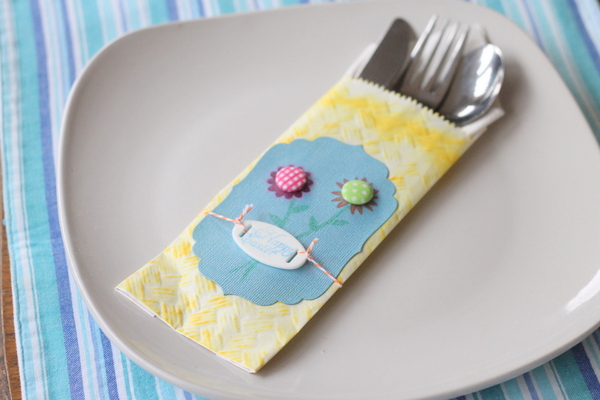 Make your Easter table decor extra special with the addition of personalized utensil pouches.  A perfect way to set your table in style.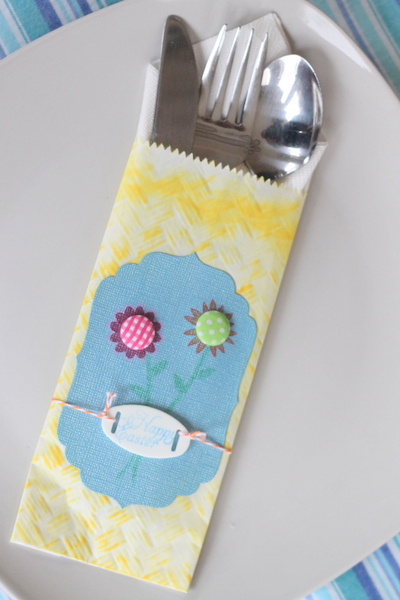 The following two tabs change content below.
Latest posts by Angie Holden (see all)