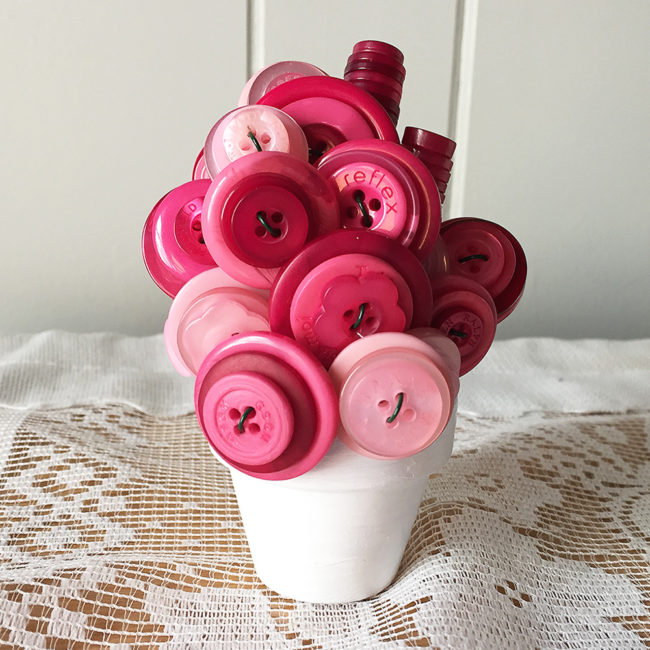 Flowers are pretty, but they are also expensive and don't last very long. A button bouquet is affordable and simple to make and will add some vintage charm to your home, wedding, or shower – and never needs watering!
Supplies Needed to Make a Button Bouquet:
1.5″ Styrofoam ball
clay pot
floral wire
acrylic paint
wire cutters
glue
How to Make a Button Bouquet:
Begin by painting the styrofoam ball and clay pot in the colors of your choice and allow both to dry completely.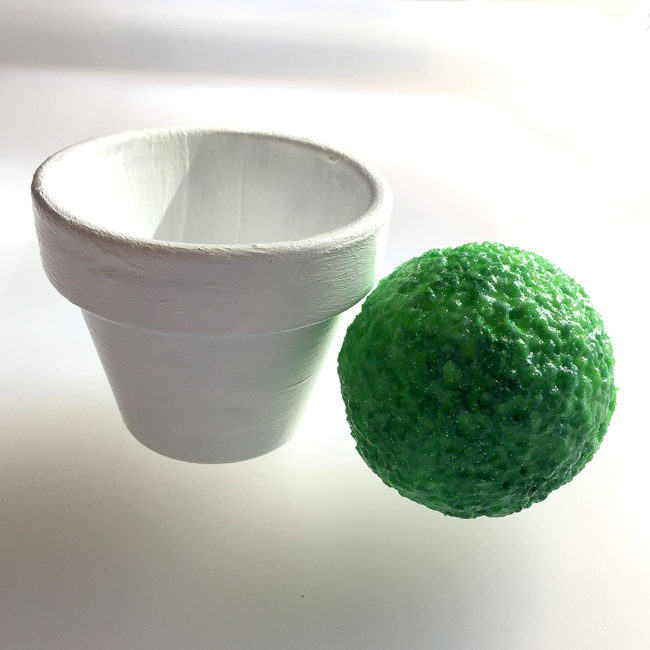 Cut several lengths of wire approximately 7″ each in length. Thread buttons on to the wire by stacking smallest to largest, with no more than 3-4 buttons per wire. Twist the wire to create a 'stem' and trim the ends.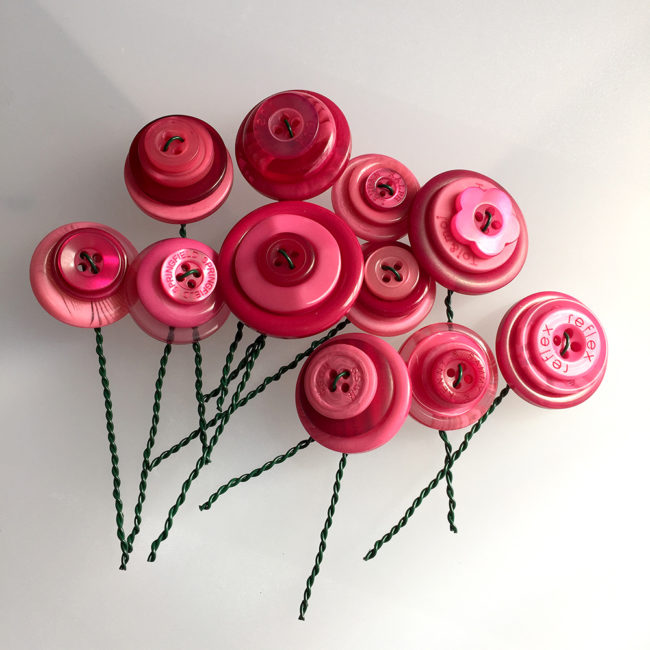 Once you have all your button flowers made, it's time to start building your button bouquet! Place the Styrofoam ball into the clay pot and gently push stems into it one at a time. Each stem may need to be trimmed based on its placement in the bouquet. Some will need to be shortened, while others toward the center and back can be left a bit longer. This will create a more even, balanced appearance to the completed button bouquet arrangement.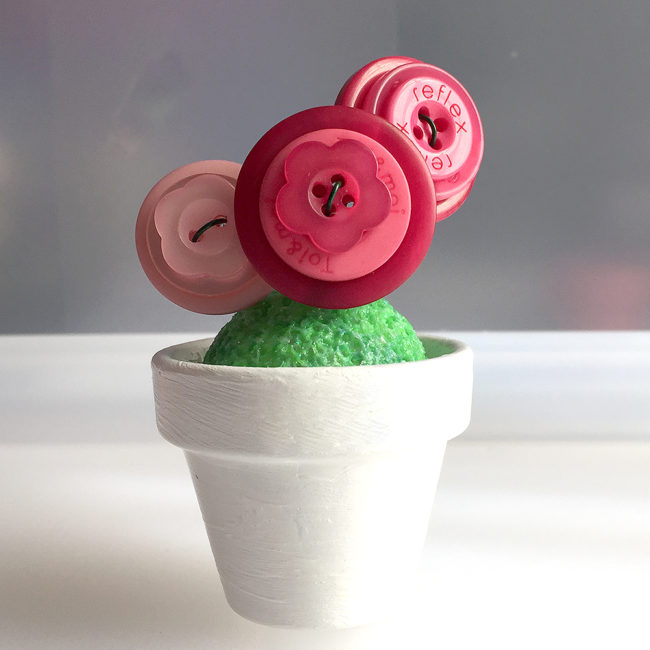 The last step after adding your button flowers is to remove the ball from the pot and generously apply a clear drying glue to the inside wall of the clay pot. Reinsert the Styrofoam ball and allow the glue to dry. It may be tempting to begin this project with the the ball already glued in place, but it is beneficial to give yourself the freedom to make slight adjustments to its position while you work on it.
I hope you enjoy this tutorial and will give it a try with buttons in your favorite colors. These adorable bouquets make amazing little gifts. They can also be used to add a decorative pop of color around the house or on a desk in the workplace. I have made several over the years and love the way they look on my bookshelves. They also make sweet vintage looking decor for a wedding or a shower!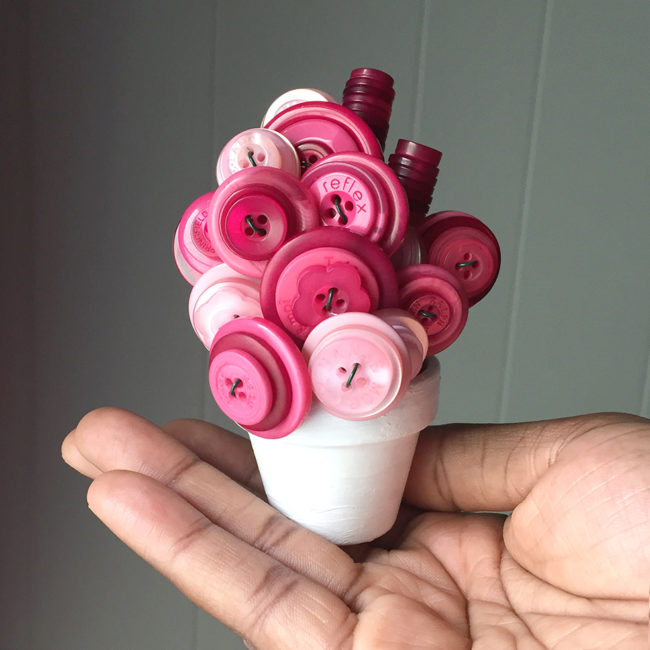 The following two tabs change content below.
Anaya enjoys designing jewelry, paper crafts, and home decor items embellished with colorful buttons. In 2007, she started YanaDesigns.com to share her love for fun projects and creative craft ideas.
Latest posts by Anaya Whye (see all)