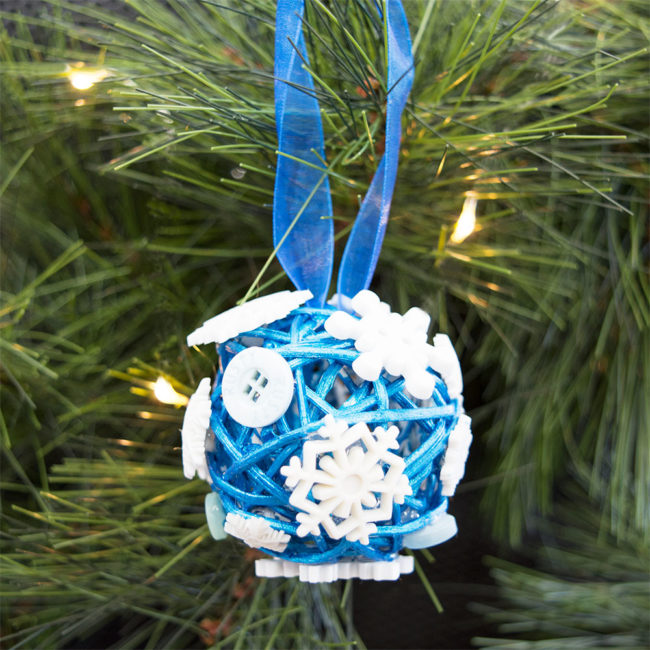 I'm not quite ready for Christmas just yet, but it's never too early to start planning! Snow is not my most favorite thing in the world. It's wet and much too cold for this desert girl! I'm a summer fan for sure. However, I do love beautiful snowflakes. Every year I decorate my kitchen with lovely, sparkly snowflakes. I always say that it's my favorite kind of blizzard! This year I have plans to put a small white tree in the kitchen, decorated with more snowflakes, of course. I wanted to make some of the ornaments myself, and the adorable snowflake buttons in the Snowflakes Value Pack were just perfect for the task of making snowflake ornaments!
Supplies for making Snowflake Ornaments:
rattan balls
acrylic craft paint
hot glue gun
paintbrush
ribbon
scissors
How to Make Snowflake Ornaments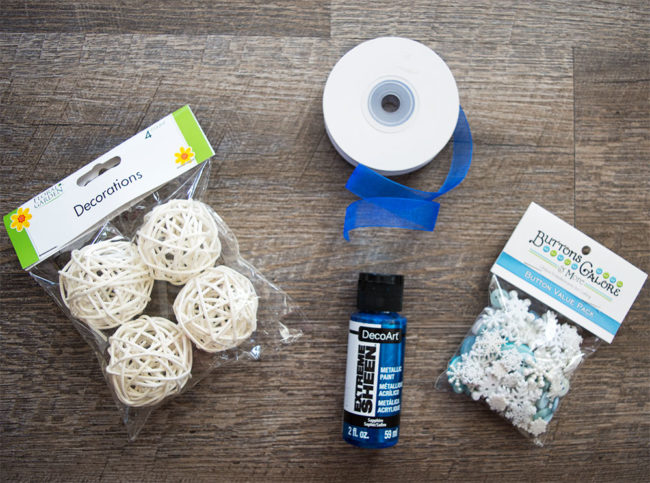 Step one:
Paint the rattan balls in the color of your choosing. I wanted my snowflake ornaments to have a bit of shine to them so I used DecoArt Extreme Sheen Metallic Paint in "Sapphire" to paint mine. Use a paintbrush to apply the paint to as much of the ball as you are able.  Alternatively, you could spray paint the balls for easier coverage if you have spray paint in the color you want to use.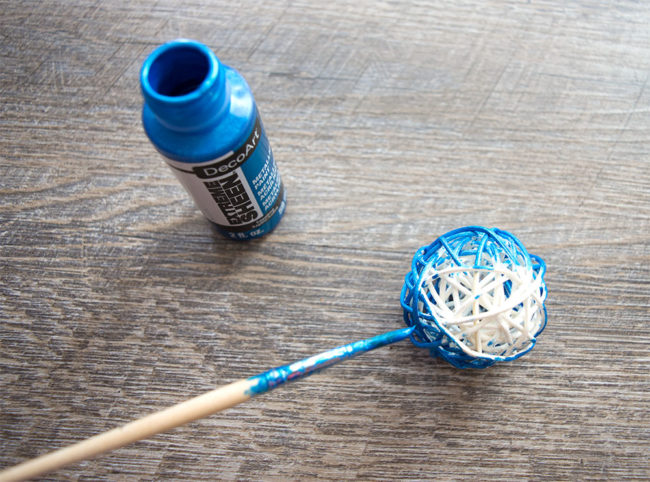 Step two: 
Use hot glue to attach the snowflakes and buttons to the rattan balls. I applied the snowflakes randomly over the balls and left spaces between them because I wanted to be able to see the shine of the blue metallic paint. You could completely cover the ball if you choose.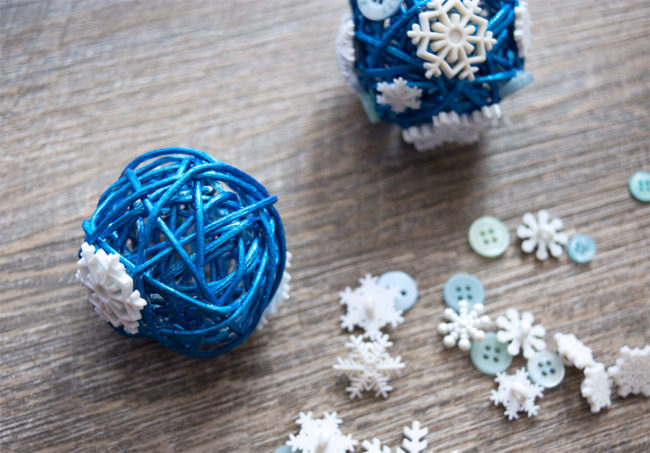 Step three:
Tie a length of ribbon through the rattan. Find a section of the rattan ball that does not have a snowflake on it, and thread some ribbon through the holes. Tie a single knot at the top of the ribbon so you can hang the snowflake ornaments from tree branches. My ribbon pieces were about six inches long.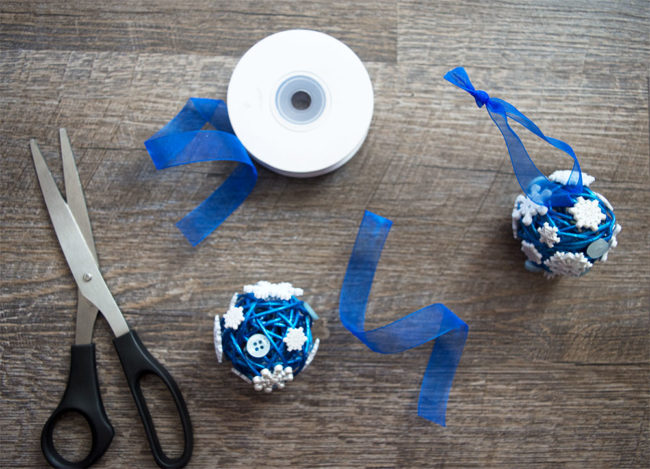 Now I'm on the hunt for a four foot white or flocked tree for my kitchen! I can't wait to make it sparkle with dozens of beautiful, unique snowflake ornaments – the kind of snowflake that won't melt or make me cold! Do you love snow, or hate it?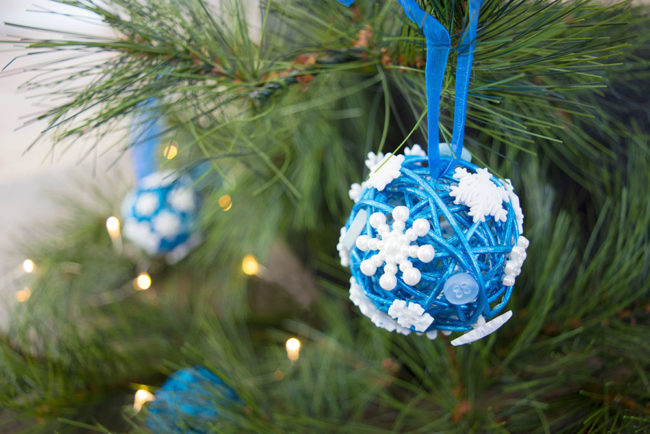 The following two tabs change content below.
After studying Culinary Arts in Portland Oregon, Kelli went back home to the sunny South West where she decided she wanted to do different kinds of Art. This busy mom of three spends all of her available free time creating in her Craft Shack "she shed" where she can be found burning wood, repurposing old stuff, crafting, sewing, and painting just about anything she can get her hands on.
Latest posts by Kelli Stradling (see all)