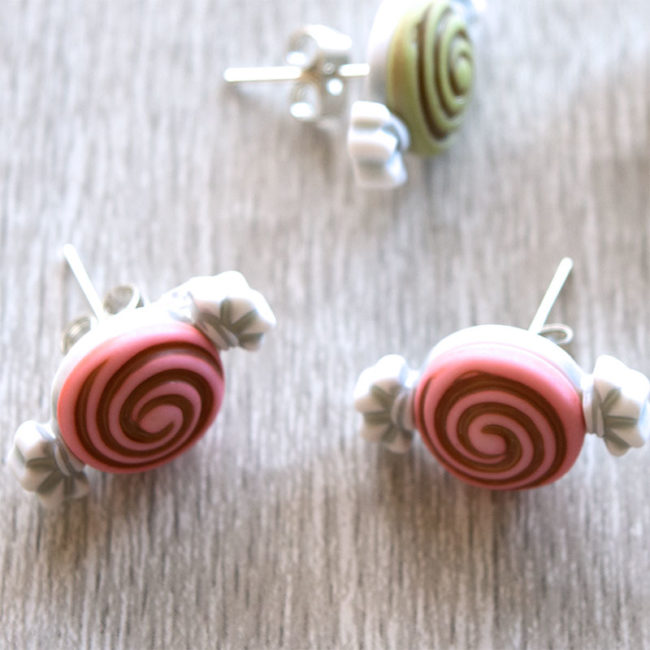 I love wearing fun holiday jewelry, but sometimes it can be expensive or difficult to find! Especially considering the limited amount of time you can wear cute holiday jewelry! Buttons make really great jewelry options, and it's so easy and inexpensive to make your own earrings using your favorite holiday buttons. I turned these sweet "Candy Treats" 3D Buttons into some simple, but adorable DIY candy earrings in just a few minutes!  With all of the cute Buttons Galore 3D holiday buttons, there are so many adorable options for your own holiday style!
Supplies needed to make DIY Candy Earrings:
Blank Earring Posts
Strong Glue
Wire Snips or Button Shank Removers

 Instructions to make DIY candy earrings:
Step one:
User a pair of wire snips or a button shank remover to cut the shank off of the back of the button. Clip it off as close to the back as possible. You can disassemble the button and snip the shank off and then reassemble the button with a little bit of glue if you want to get it really close, but I don't find it necessary for the function of the earrings.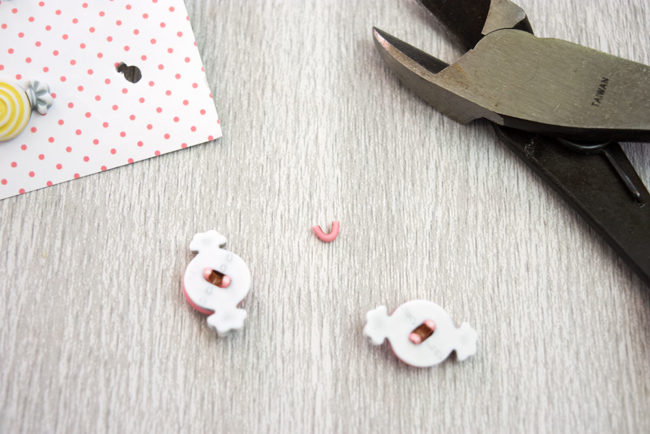 Step two:
Add a dot of strong glue to the back of the Candy Treats button. Your glue should dry completely clear and state that it can bond with metal and plastic.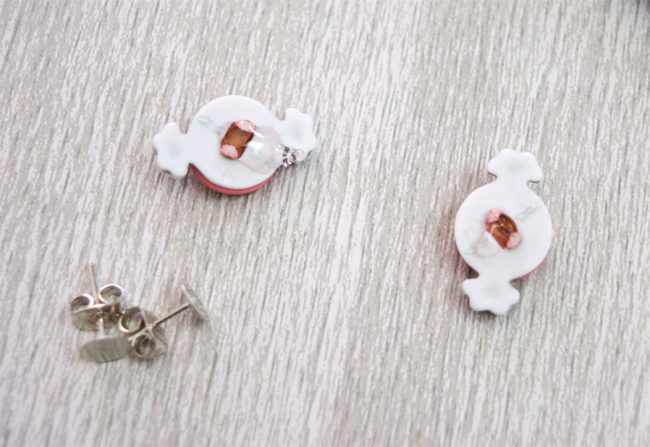 Step three:
Place the blank earring post onto the strong glue and press down gently. Hold in place for several minutes to allow the glue a nice grip. Most strong glues have a little bit of cure time before they're fully set. You should allow it to cure for at least 24 hours. Leave your earrings to cure a few days before wearing for the best results.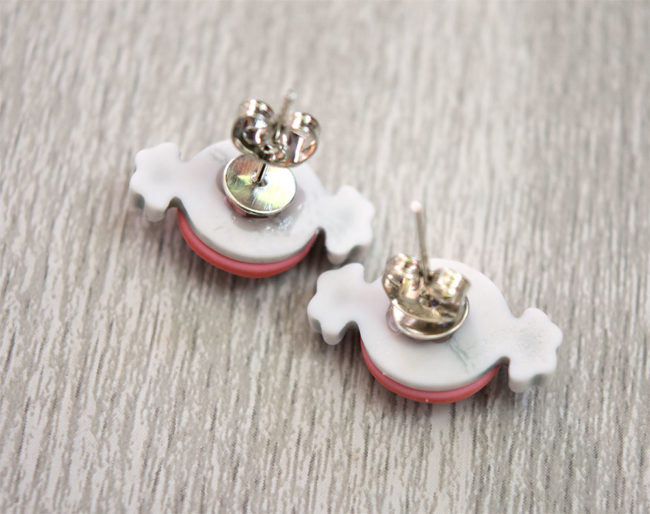 Now you have your DIY candy earrings – cute, custom holiday jewelry that you've made for just a few dollars and in no time at all!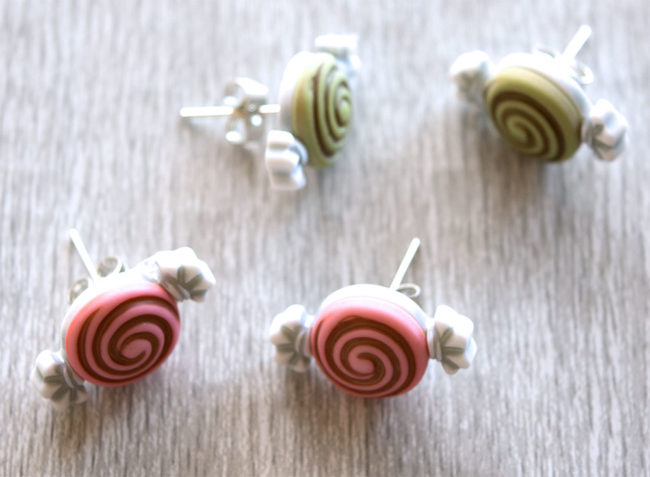 Check out all the adorable Holiday 3D buttons that are available on the Buttons Galore website to find the perfect ones for you!
The following two tabs change content below.
After studying Culinary Arts in Portland Oregon, Kelli went back home to the sunny South West where she decided she wanted to do different kinds of Art. This busy mom of three spends all of her available free time creating in her Craft Shack "she shed" where she can be found burning wood, repurposing old stuff, crafting, sewing, and painting just about anything she can get her hands on.
Latest posts by Kelli Stradling (see all)