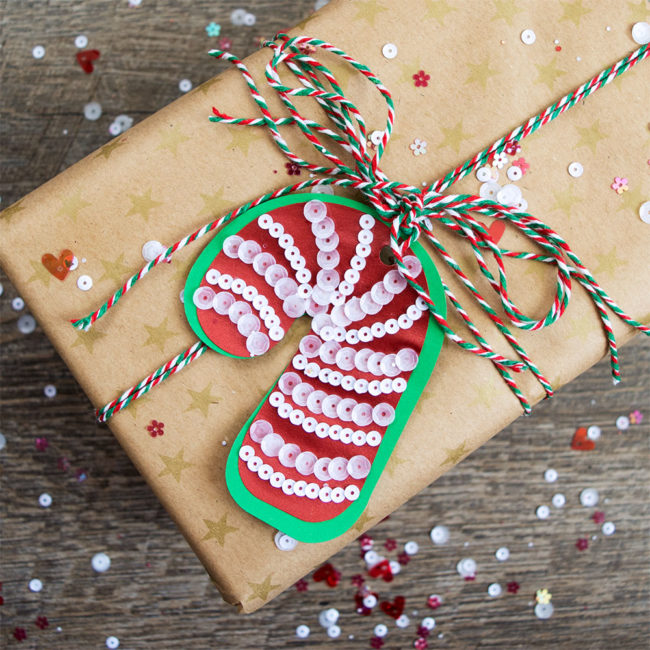 One of my favorite things during the holiday season are handmade gifts. But even more fun than making just the gifts, I love to make the tags and even the wrapping paper to wrap the handmade gifts in. I start making my holiday gift wrap and tags super early in the year and I put them on everything! These fun 28 Lilac Lane Candy Cane Sequins were perfect to make candy cane Christmas gift tags! It's such a lovely mix of red and white sequins for the holiday season. The candy cane gift tags turned out so festive and cute. It's the perfect little tag for a cute little package!
Supplies Needed for Making Candy Cane Gift Tags:
Glue
Red and Green Cardstock
Scissors
Ribbon or twine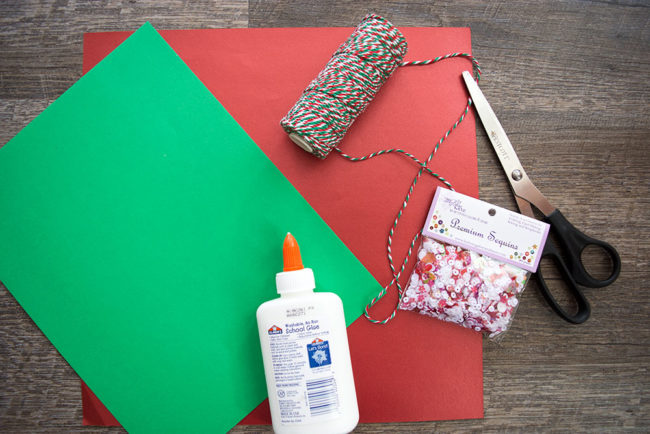 How to Make Candy Cane Gift Tags:
Step one:
Cut candy cane shapes from the red and green cardstock. Make one shape slightly bigger than the other. You can freehand this, or you can use a die-cut machine. Since candy cane shapes are super simple, I cut mine by hand.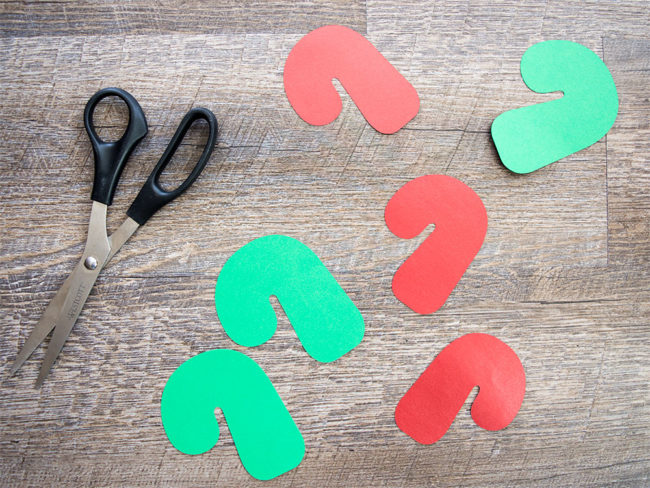 Step two:
Use glue to add the white sequins to the red paper to make the candy cane stripes. I used some of the small white sequins and some of the larger ones for varied stripes. Allow the glue to dry completely.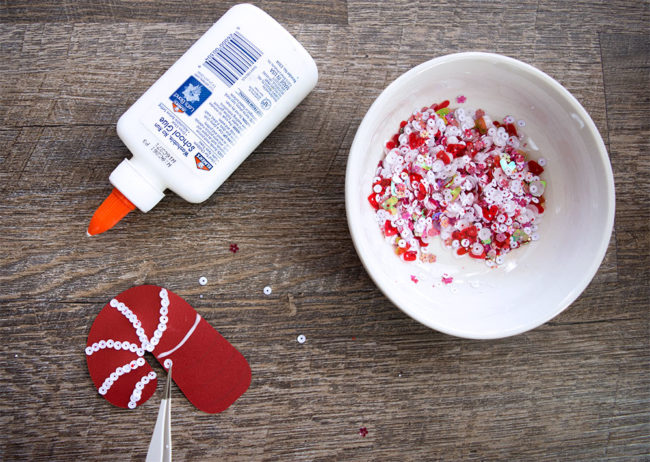 Step three:
Attach the red candy cane cardstock shape to the green cardstock shape.
Step four:
Punch a hole through the cardstock candy canes and tie with twine or ribbon.  I used a Christmas red, white, and green bakers twine to tie mine.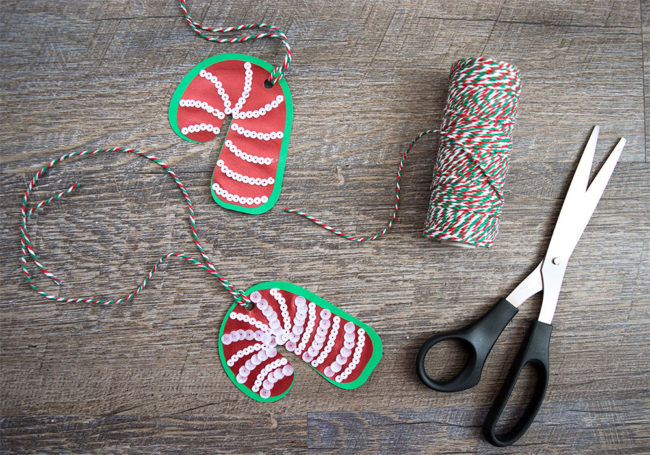 28
You can write on the back of the candy cane and tie it onto your gift for a fun, simple way to decorate a prettily wrapped Christmas gift.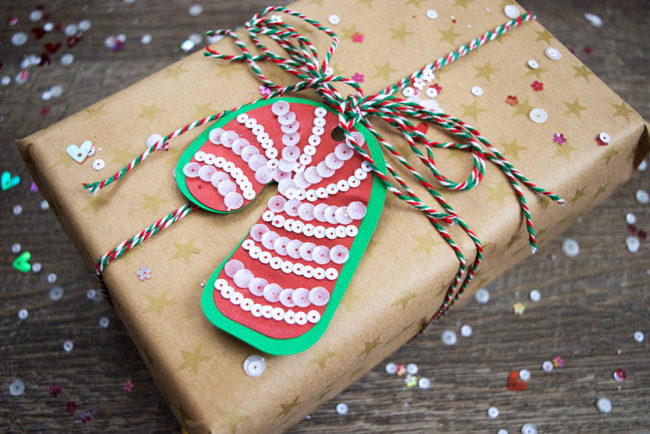 I love the simple wrapping paper, but I think I might need to find some red and white striped paper this year.  Do you make your own gift tags?  Pop on over to the Buttons Galore and More site to grab your lovely Candy Cane Sequins today.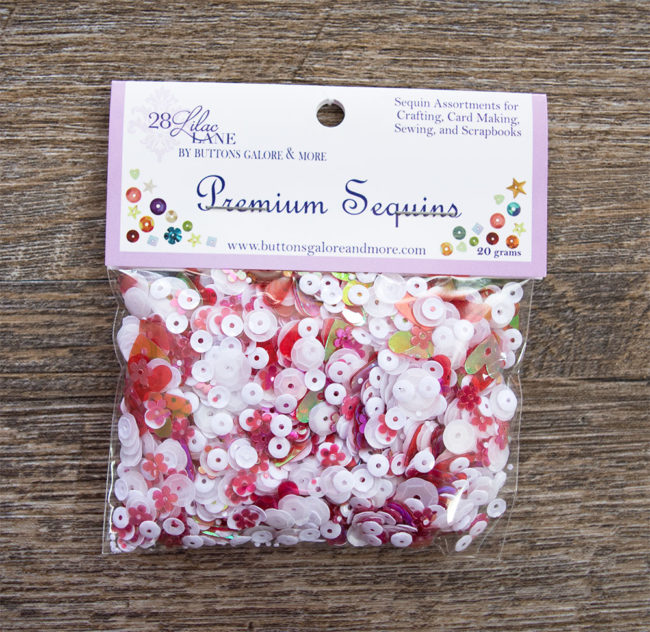 The following two tabs change content below.
After studying Culinary Arts in Portland Oregon, Kelli went back home to the sunny South West where she decided she wanted to do different kinds of Art. This busy mom of three spends all of her available free time creating in her Craft Shack "she shed" where she can be found burning wood, repurposing old stuff, crafting, sewing, and painting just about anything she can get her hands on.
Latest posts by Kelli Stradling (see all)