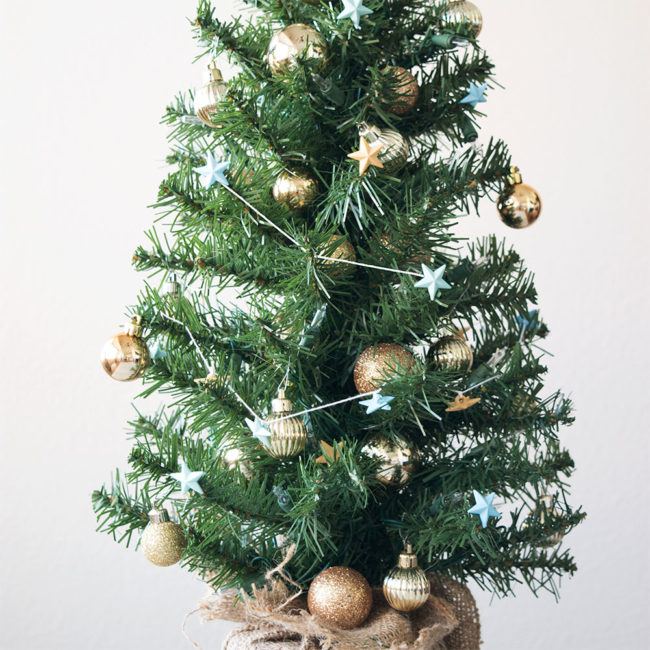 My favorite holiday decorations are lovely Christmas trees. I have my big full-size Christmas tree, of course. And several medium sized trees. But I also have at least a dozen cute little mini trees throughout the house. I think that the adorable little mini trees are just as fun to decorate as the bigger ones. Sometimes the small size ornament selection is lacking and they all seem the same from store to store. So I like to get creative and make my own!
I used these sweet "All Is Bright" 3D stars from the Buttons Galore Christmas collection to make a simple, but elegant star garland for one of my mini Christmas trees. These little garlands are so quick and easy to make that the kids would love to help make them too! There are lots of beautiful 3D holiday buttons to pick if stars aren't your style. I want to make another garland with these super adorable gingerbread buttons next!
Supplies needed to make a Mini Tree Star Garland:
string, twine, or yarn
scissors

Step one:
Cut a length of your string at least two feet long. You can make several garland lengths to go around your tree; so don't feel like you need to tie all of your stars on only one string. I find it easier to work with a manageable length of garland.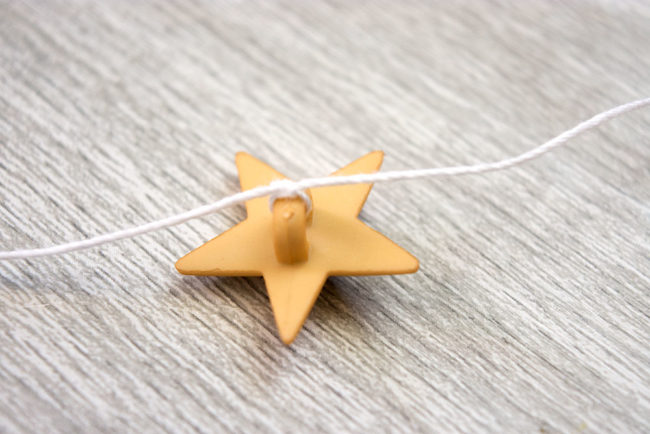 Step two:
Tie a double knot onto each button shank along the string. Separate your buttons by an inch or two of string.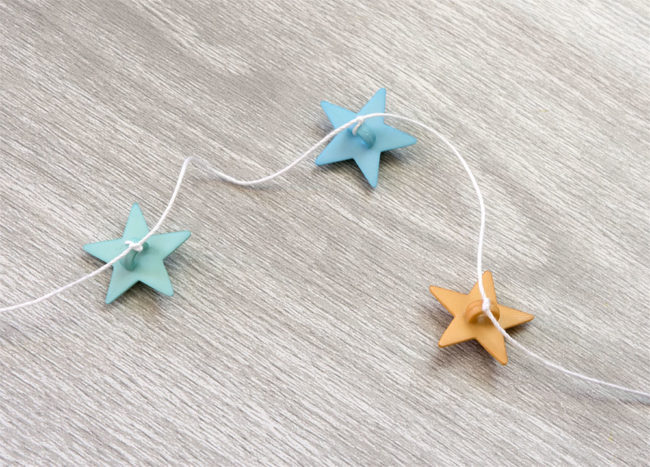 Step three:
Wrap your string of lovely star buttons around your mini tree! One of my favorite little tips: The button shanks fit perfectly and snuggly around the wire tips of the miniature tree branches. Putting a star on the tip of a branch is a great way to stabilize your garland and fix it in place.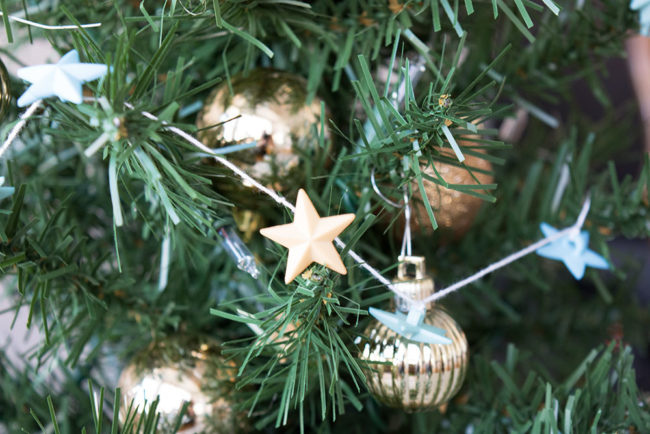 There are so many ways to customize this simple garland and make it your own. Use twine instead of a string, or a pretty color of yarn. Change the buttons, or add more buttons to suit your liking! It's a simple, fun way to add a little bit of personalized decoration to your cute little mini trees. Happy Decorating!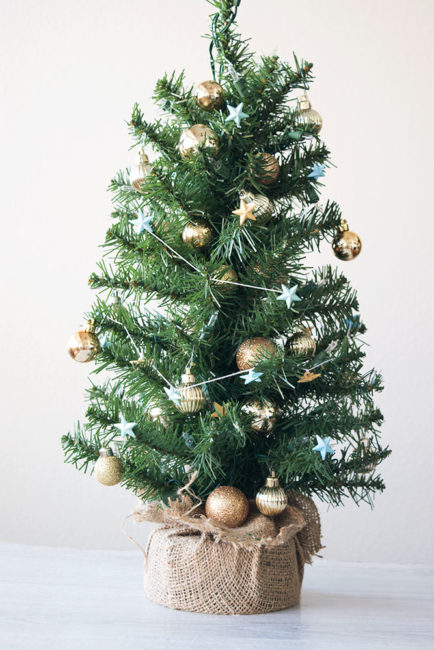 The following two tabs change content below.
After studying Culinary Arts in Portland Oregon, Kelli went back home to the sunny South West where she decided she wanted to do different kinds of Art. This busy mom of three spends all of her available free time creating in her Craft Shack "she shed" where she can be found burning wood, repurposing old stuff, crafting, sewing, and painting just about anything she can get her hands on.
Latest posts by Kelli Stradling (see all)