Buttons are a great way to add detail to home decor projects. This flower banner project uses them to finish off the flowers and banners that make a plain valance into a pretty accent for a girl's room.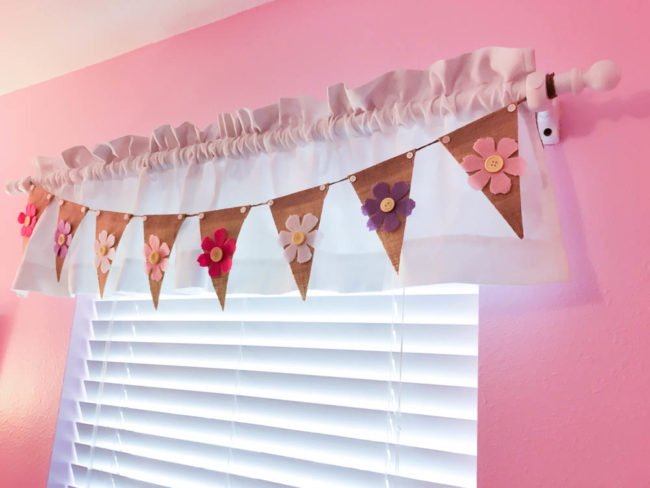 Supplies:
burlap or fabric banners
felt in various colors
flower die
hot glue gun
twine
My daughter's room has had this simple white valance since I first designed her nursery before she was born. She's nearly 14 now, and it seemed time to change it up a bit. She loves everything with flowers, so I thought a flower banner would be an easy and fun way to add some more color to her room.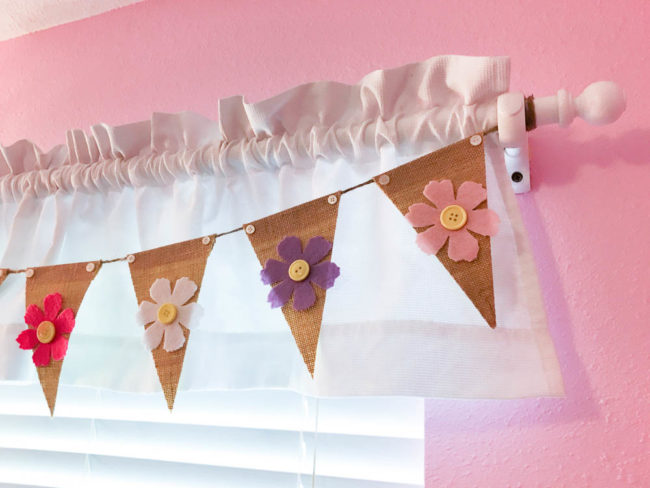 To make this flower banner, cut the number of triangle banners you think that you'll need from burlap or cotton fabric. Die cut the flowers from felt and  hot glue them to the front of the banners. Hot glue a button into each flower center to finish it.
Cut a length of jute twine that is long enough for your window. Fold over the top of each banner, lay the string into the crease, and hot glue the fold down. Once all of the banners are glued onto the string, finish each banner with two buttons.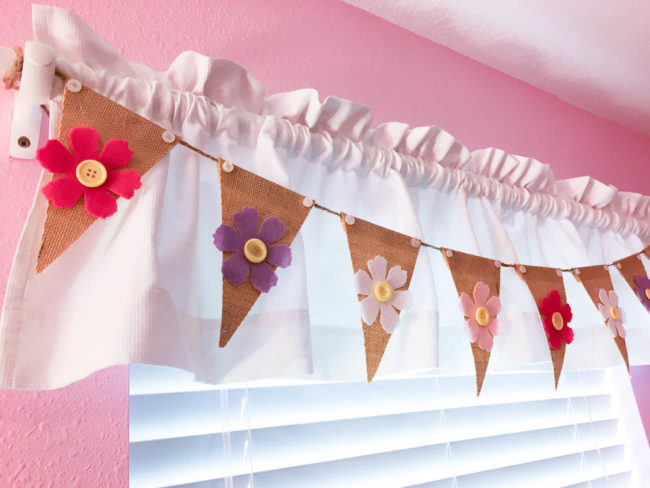 If you are decorating on a budget – or even if you aren't – this is a great way to add some style to a simple valance. And because it isn't permanent, it can be easily removed for washing the valance, or redecorating. Make one today!
The following two tabs change content below.
Nancy Nally
Nancy Nally is the social media manager of Buttons Galore, and the owner of Nally Studios LLC., which publishes ScrapbookUpdate.com and CraftCritique.com.
Latest posts by Nancy Nally (see all)