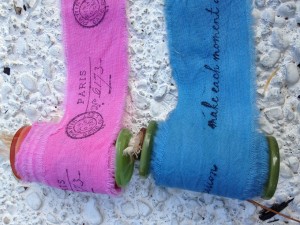 Did you know you can use buttons to create ribbon spools to hold your hand dyed and stamped ribbons and other trims? I ran across this fabulous creative living idea while reading a recent copy of Somerset Life by Stampington and Company. Oh so simple!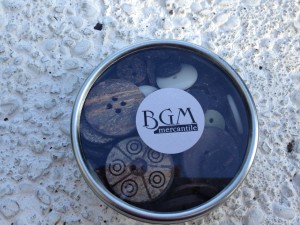 I used these fantastic buttons from Buttons Galore and More along with Laura Kelly's Hand Dyed buttons  (My favorite by the way)!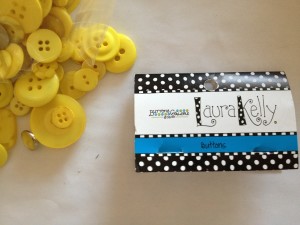 The few supplies you will need to make ribbon spools from buttons: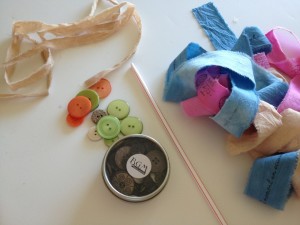 First, thread a very fine piece of fabric such as organza or  lightweight cotton cut into a super thin strip and thread into a plastic drinking straw. I cut my straw down to about 1 1/2″.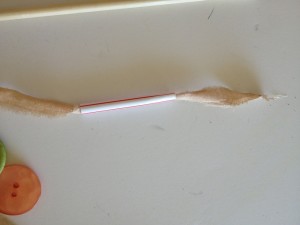 Notice how my piece of fabric is sticking out of both ends.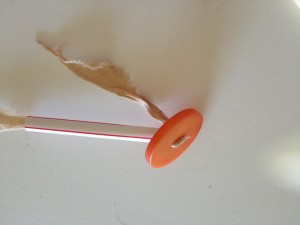 Then, simply thread through one of the buttons holes from the inside out and then through the second hole.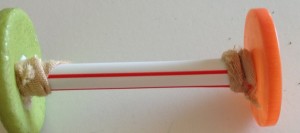 Then, roll you trims, ribbons, etc around the straw! What could be a better use for buttons? Hand made ribbon spools for all your ribbons.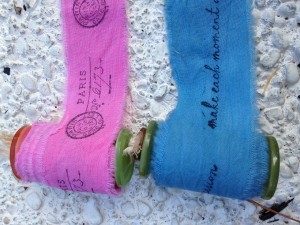 Live Life Creatively,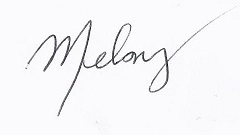 The following two tabs change content below.
Latest posts by Melony Bradley (see all)