Hi, Connie here with Buttons Galore & More design team sharing a simple and cute (as a button) thread spool photo holder. I will be using the Buttons Galore "Winter Mist" Haberdashery button mix. The buttons are a beautiful mix of vintage greens, purple, burgundy and light tan.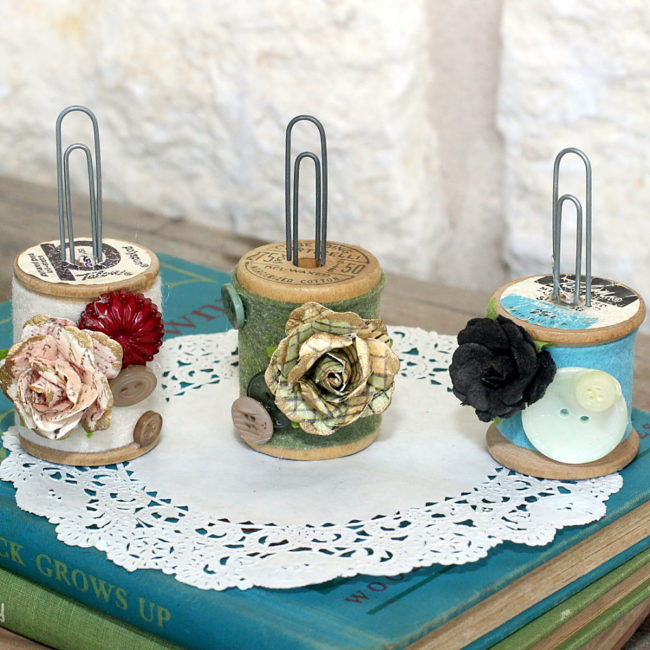 I created several of these thread spool photo holders using the supplies I had on hand. They can be enhanced many different ways to make them each unique. I wanted the original spool label to remain. I used felt to wrap around the center of the spool adding color to the project. (The spools could also be painted or pattern paper could be used.) The Winter Mist Haberdashery button pack comes with different size buttons and beautifully coordinated. You get a nice mix of color!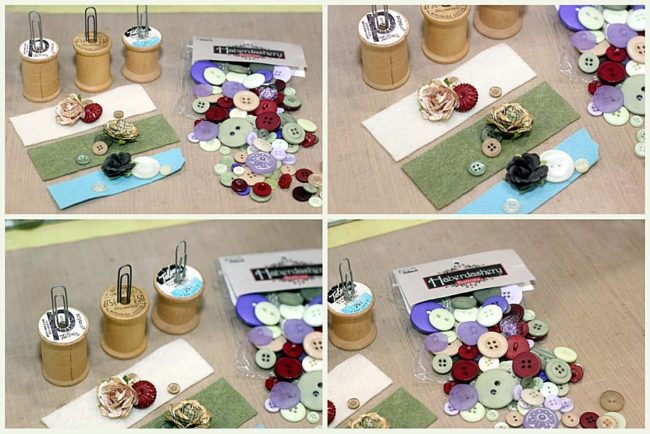 Supply list to make thread spool photo holders:
wooden spools ( larger type)
large paper clips
felt for center of spool
strong glue
flowers or other embellishments
tags, vintage photos, word cards etc.
How to make thread spool photo holders:
 Insert large paper clip into spool hole – if it is loose glue it in.
 Measure and cut felt for center of spool. Wrap around the spool and glue.
 Glue buttons and embellishments to front of spool.
 Let dry.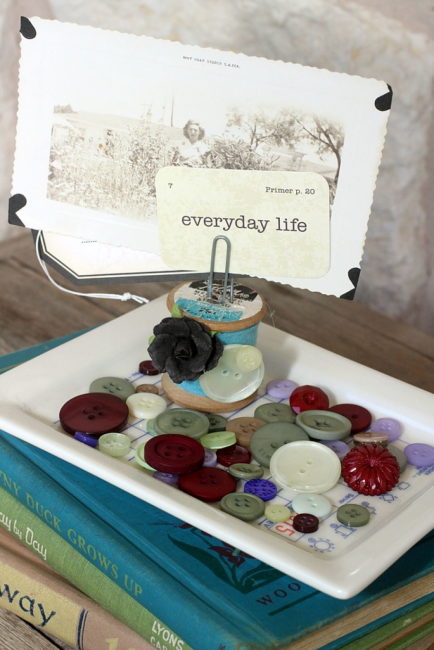 These thread spool photo holders can be used as teacher gifts, personalized place cards, displays for vintage photos, to show off a proud kid moment, and in many more ways. What about holding a favorite recipe? There's so many ways for using these photo stands.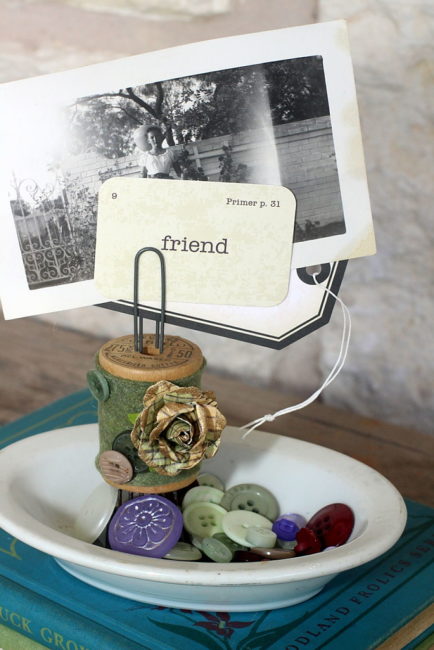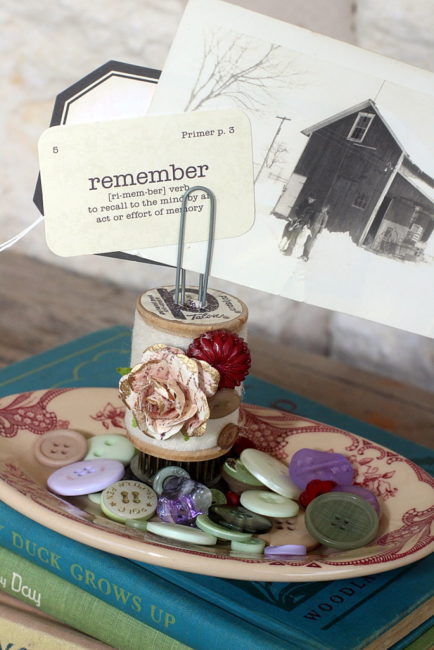 These thread spool photo holders are fun to make and the kids can join in too. Adding different elements can truly make them a "one of a kind" thinking of you gift. Buttons Galore & More have gorgeous buttons that would be perfect for this project! Thanks for stopping by today!
The following two tabs change content below.
I am a wife and a mom. I am also "Nini" to six beautiful "grands". I have been a crafter for over 30 years and still love the creative process.
Latest posts by Connie Mercer (see all)