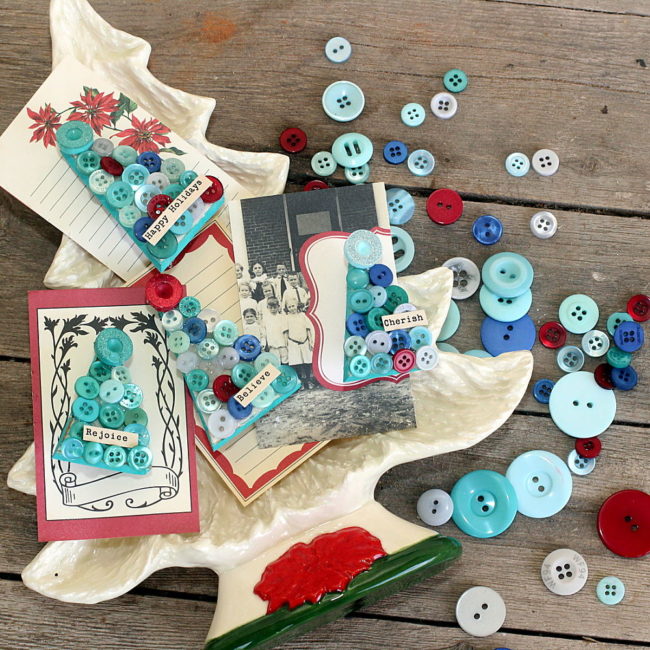 Hi, it's Connie here today with the Buttons Galore & More design team sharing some really cute, wintery Christmas tree pins. These pins were created using a beautiful mix of buttons called "Winter Wonderland". They are beautiful and perfect for this project!
These Christmas tree pins were created using a triangle shaped piece of wood for the base, but chipboard would work also.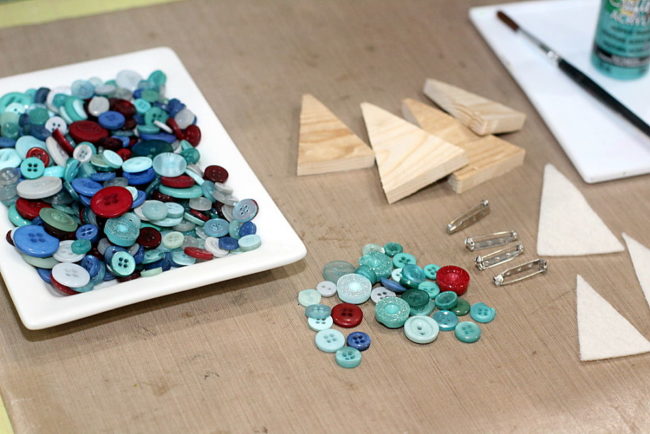 Supplies needed for making Christmas Tree Pins:
wood or chipboard shaped triangles
jewelry pin backs
felt
glue
acrylic paint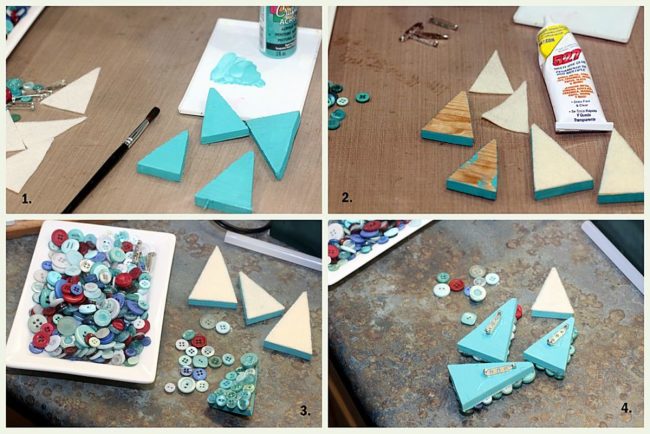 Instructions:
Paint the back and sides of the triangle shape.  Sit aside to dry.
Trace triangle shapes on felt and trim out.
When paint is completly dry, glue felt on front (not painted) of triangle shape.
Using strong glue place buttons on the front of the traingle and glue them in place, creating a tree.
Repeat this step for all triangle shapes.
Let dry about 10 minutes .
Glue pin backs on the backside of the tree pin.
Add the sticker word oon top of the buttons.
Attach to a holiday card.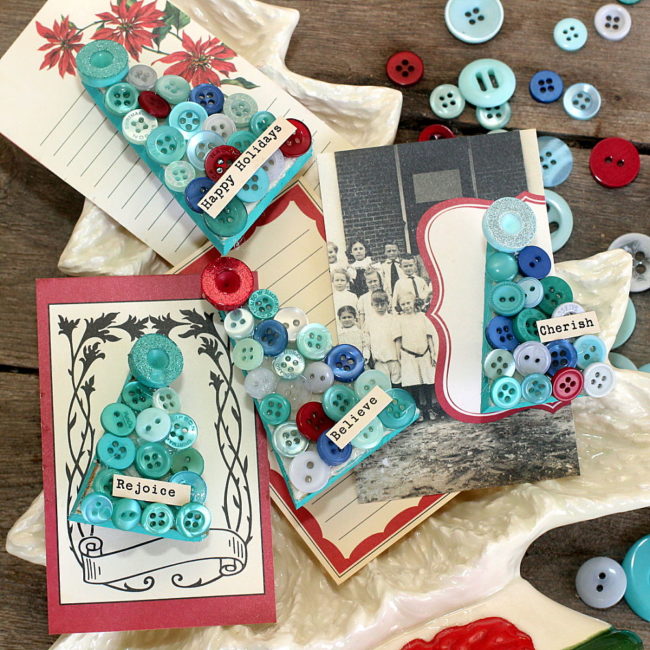 I used die cut cards, that come with sets of paper, to attach the Christmas tree pins to. I love the beauty of the button mix. These colors really scream winter to me. Another idea to give the Christmas tree pins a different look is to add ribbon or twine, or highlight the buttons with ink or paint. There's so many ways to personalize these pins. How about one in each color?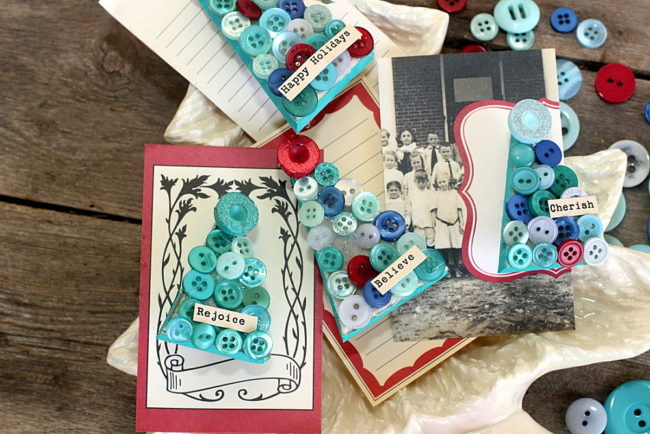 These Christmas tree pins are so easy to make and will make sweet little gifts to share with teachers and family friends! They're a great family night project for the kids to join in on, too. The beautiful thing about buttons is that they are gorgeous and easy to work with, always leaving you with a beautiful and unique project!
Thanks for stopping by~
Connie Mercer/DT Member
The following two tabs change content below.
I am a wife and a mom. I am also "Nini" to six beautiful "grands". I have been a crafter for over 30 years and still love the creative process.
Latest posts by Connie Mercer (see all)