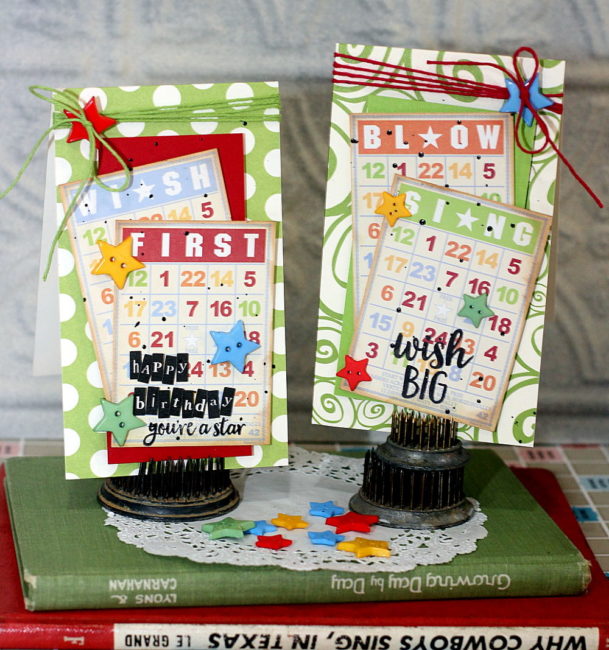 Hi, it's Connie here today with the Buttons Galore & More design team sharing a handmade birthday card design using the themed buttons "Stars" by Buttons Galore & More. These star buttons come in four different colors – green, yellow, blue and red – plus two sizes. They are perfect primary colors, great for creating crafty projects with kids or for special occasions!
Supplies needed to create this handmade birthday card:
Bingo cards
pattern paper
birthday stamp set
ink
stickers (optional)
twine
cardstock
strong glue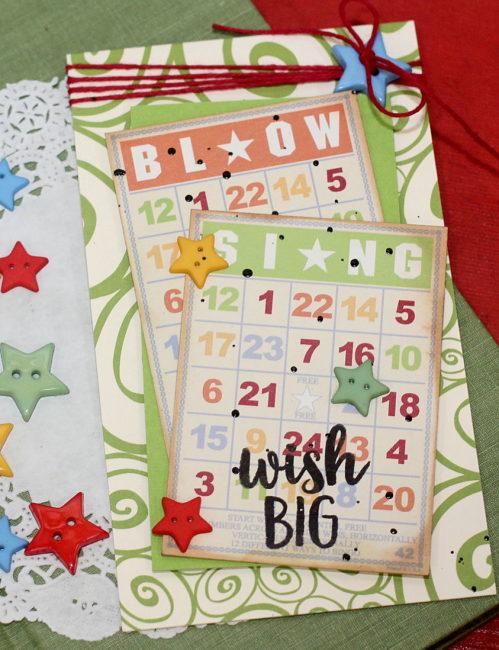 Instructions to make handmade birthday card:
1. Trim your pattern paper to 4″ x 12″ and score it across at 6″. Fold it in half along the score to create a card base.
2. Shade around the bingo cards with ink.
3. Layer cardstock and the two bingo cards and adhere them to the card base.
4. Stamp the sentiment onto the bingo card.
5. Speckle the card with ink spray and then let it dry.
6. Add twine and the star button to the top of the card.
7. Randomly scatter the star buttons around the bingo card cluster on the front of the card.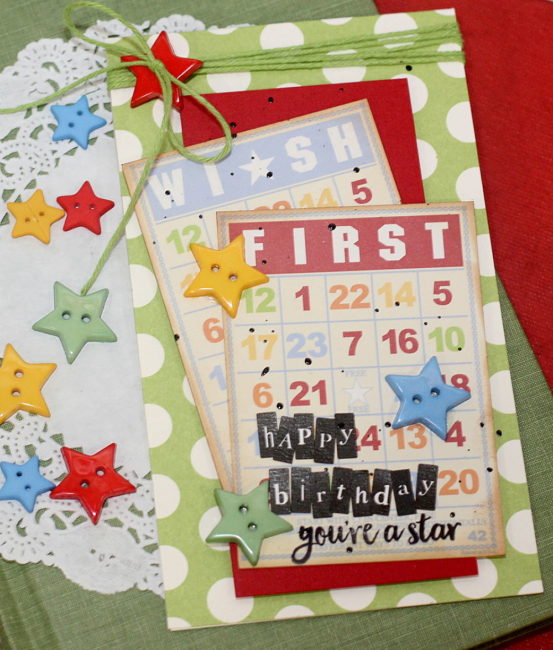 This handmade birthday card can be created quickly and put together assembly line style. These handmade birthday cards are great to add to a gift bag, or will look beautiful on a package. They are bright and colorful and easy to make!  I love making easy cards – easy doesn't have to mean simple or sloppy, and these cute star buttons add dimension and texture to the card, making it so fun!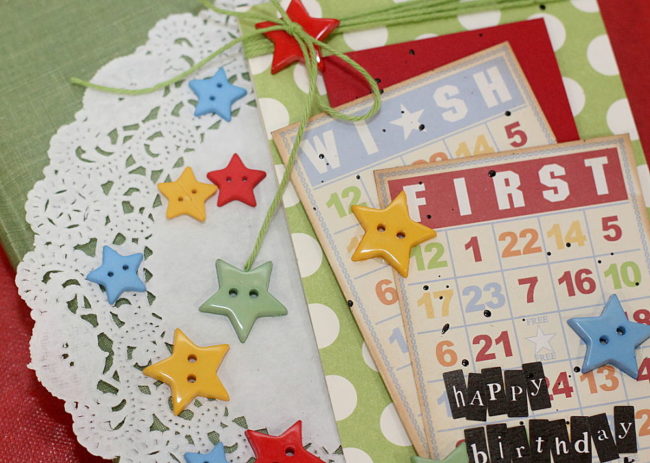 Special cards for special people don't have to be complicated to create when you use beautiful themed button embellishments to create them. Buttons Galore & More has a large selection of themed buttons for every holiday and event, with some really cute themed buttons!  Check out the whole selection!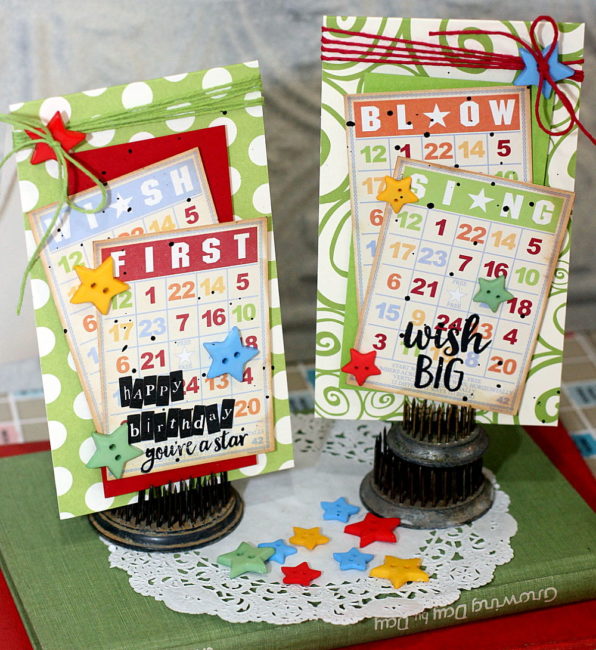 The following two tabs change content below.
I am a wife and a mom. I am also "Nini" to six beautiful "grands". I have been a crafter for over 30 years and still love the creative process.
Latest posts by Connie Mercer (see all)