It's time to share more of our Creativation booth projects! Chicken wire is so trendy right now and, paired with a button collage, it makes a gorgeous memo board!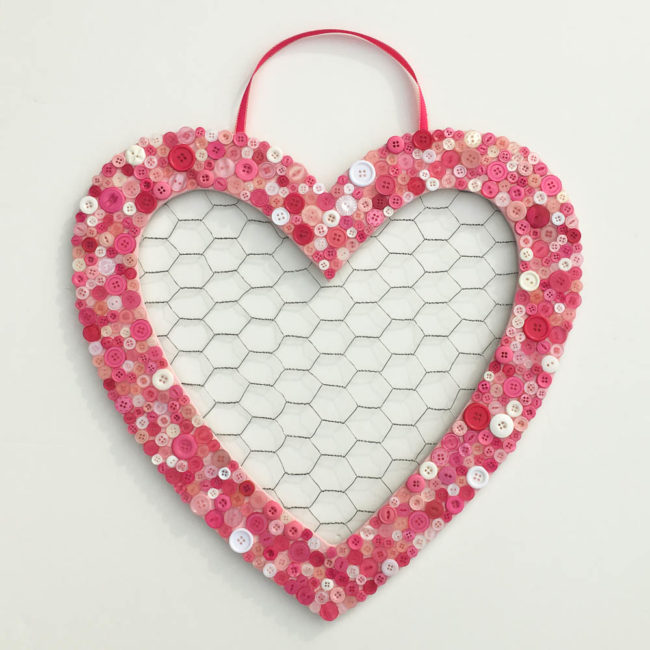 This bright and fun button collage memo board is great decor for a kid's room or nursery, a craft studio, or for displaying old family photos at a wedding or baby shower!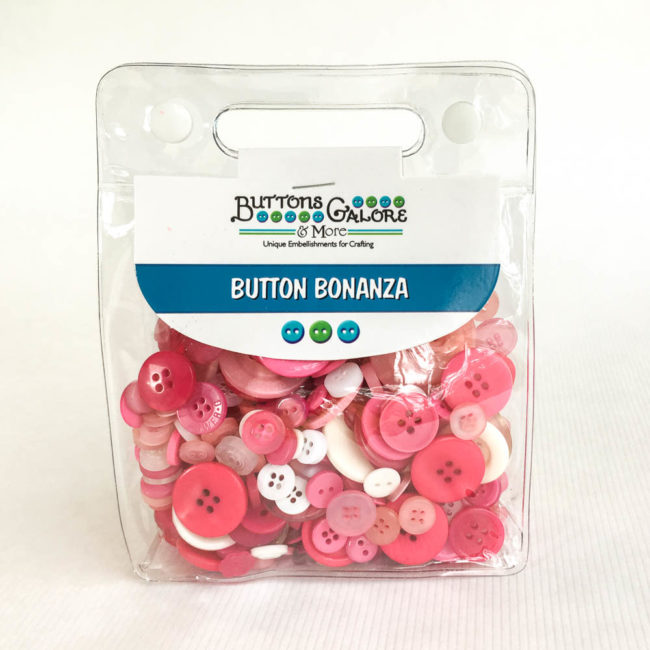 To make this heart memo board, which is about 17″ tall, it only takes two bags of our "Bubblegum" Button Bonanza buttons! This fun mix includes several shades of pink from pastel to brilliant fuchsia mixed with some white buttons. It's perfect for everything from little girl projects to spring flowers – and of course, hearts!
The shades of pink in "Bubblegum" make a beautiful button collage on this heart memo board. The shades create a wonderful visually textured look on the frame – and there's no worry about color matching since the shades are already pre-coordinated!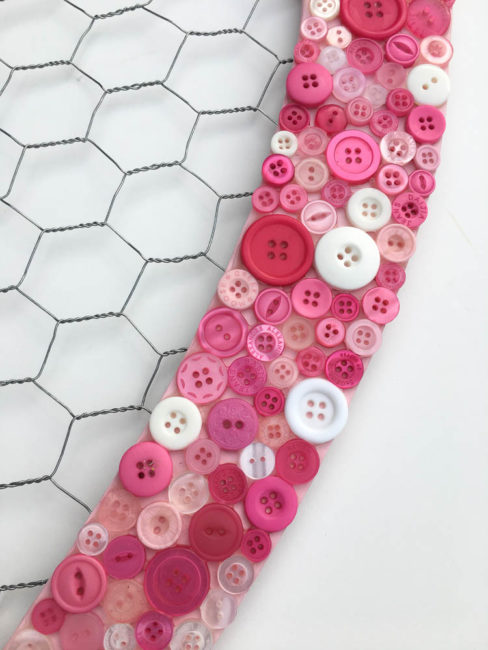 This memo board was created completely from scratch, starting with a piece of 1/4″ birch plywood. But it's easier than you think to make, with only a few basic tools and techniques. To get the full tutorial, click here!
The following two tabs change content below.
Nancy Nally
Nancy Nally is the social media manager of Buttons Galore, and the owner of Nally Studios LLC., which publishes ScrapbookUpdate.com and CraftCritique.com.
Latest posts by Nancy Nally (see all)