A Bridesmaid Gift Box idea – So your big day is coming up and you want to give your Bridesmaids a handmade gift from the heart since they've been puttin' up with your Bridezilla attitude.
How about making them an elegant Bridesmaid gift box using buttons and glitter?  You could even personalize the Bridesmaid gift box more by using your wedding colors or even their favorite colors.
Supplies Used to make a Bridesmaid Gift Box: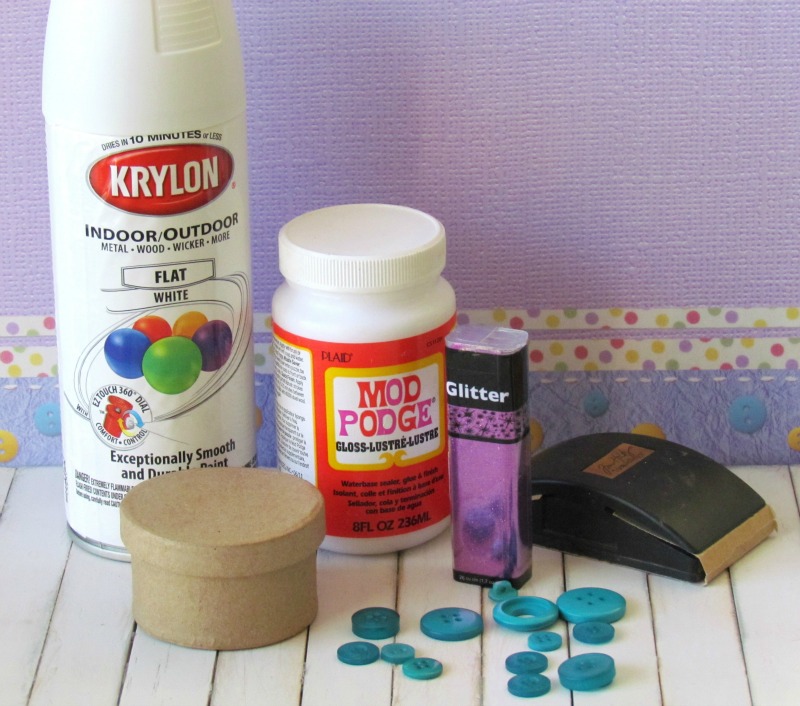 How to make a Bridesmaid Gift Box: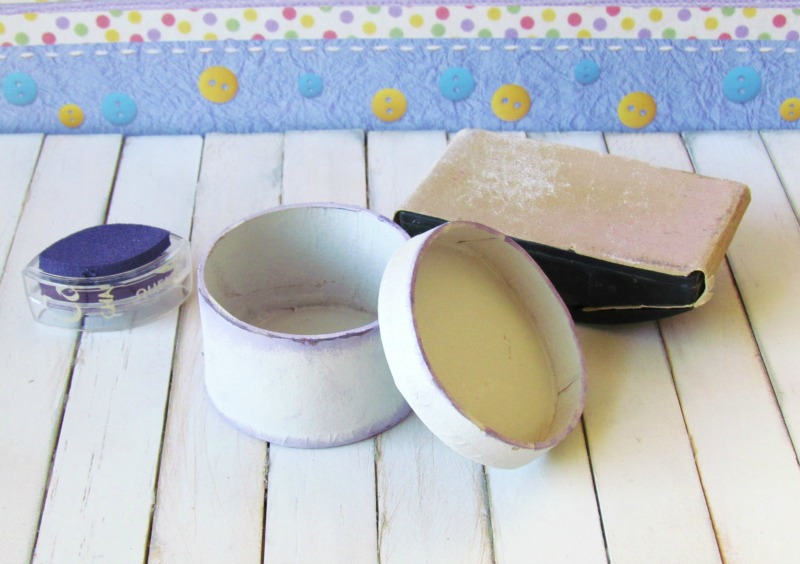 Spray Paint Paper Mache Box white.

Ink randomly around edges of painted box with Colorbox ink.
Distress edges and rim of painted box using a sanding block.

Paint a layer of Mod Podge on to lid of box.
Quickly sprinkle glitter over Mod Podge, let dry.
Spray a clear coat over top of lid to seal glitter in place.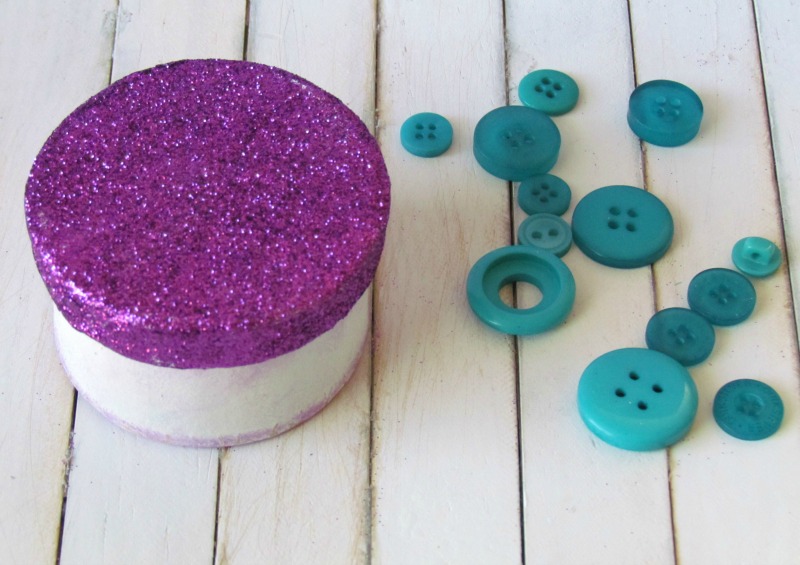 Using hot glue, add

button

 colors of choice on top of lid.

Wrap box with coordinating ribbon.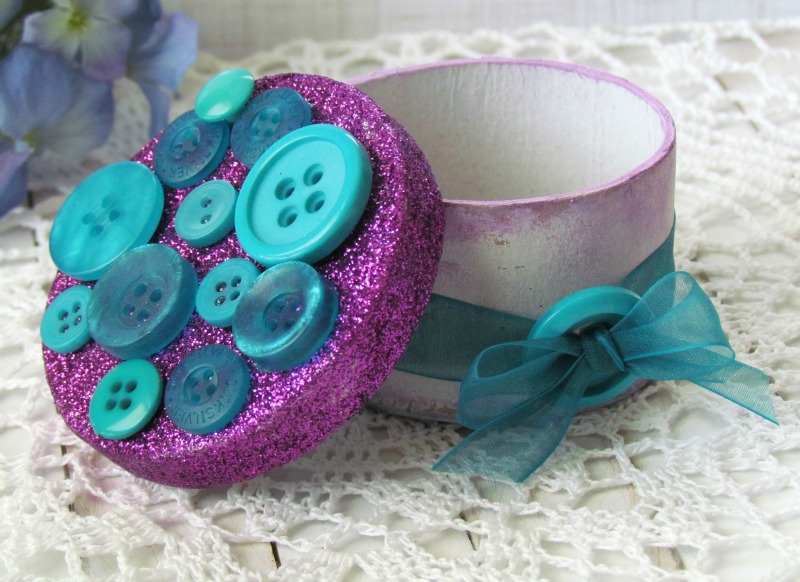 Fill up your pretty Bridesmaid Gift Box
Now that your elegant Bridesmaid gift box is made,  it's time to add something sentimental inside for them to remember your special day and how they helped you to get there. Maybe a piece of jewelry, a gift card to their favorite eatery or even an IOU for a night out on the town after your big day.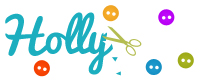 The following two tabs change content below.
I love the smell of pretty paper, drinking Chai Tea and making unique things out of whatever I can find. I'm a dollar store junkie who loves to design with Kraft paper, textures, burlap, inks, ribbons, buttons, glitter and anything that can be up-cycled. I'm excited to be a part of this Buttons Galore & More Design team. I hope my ideas inspire you.
Latest posts by Holly Gagnon (see all)