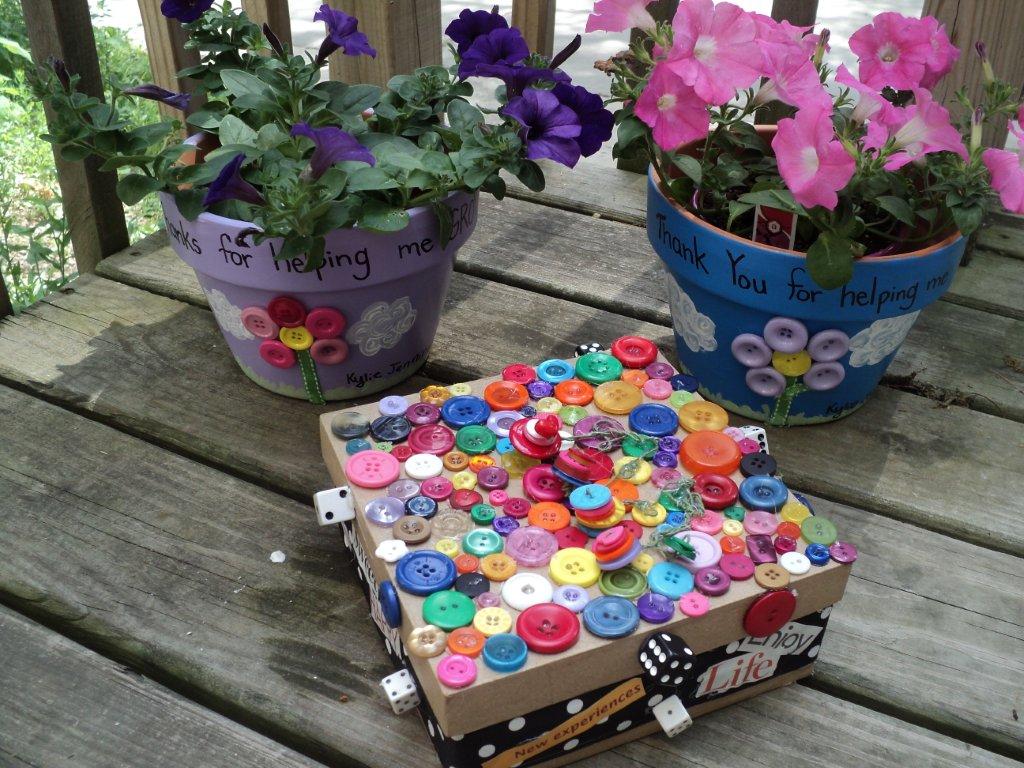 Creating keepsake boxes to hold treasures and trinkets is fun for kids of all ages. Whether using a shoe box or a box purchased from a craft store (they have them in all sizes and shapes with lids ready to be embellished), it is a project that is simple, quick and fun.
You will need the box (of course) along with buttons and other small objects to glue to the outside of the box. You can also add ribbons and paper memorabilia like ticket stubs or photographs.  These are also nice additions to adhere to the inside of the box lid. This project works great with hot glue for instant bonding but if working with small children, Beacon Tacky Glue or PPA Matte Adhesive works great.
Once completed, the box is great for storing notes from friends, shells, report cards, jewelry, photographs or even more craft supplies.
Happy Making Memories and Places to Store Them Too!
The following two tabs change content below.
Latest posts by Laura Kelly (see all)