Your Wedding Day is coming up.  Now, it's time to throw a thank you Bridal Luncheon for the gals who've been helping you make your big day special.
Previously this month, I posted a tutorial on the Buttons Galore & More blog on how to make a Bridesmaid Gift Box.  So, to continue with my bridesmaid theme, I'm sharing coordinating Button Flower table decor that can be an easy way decorate your Bridal Luncheon table.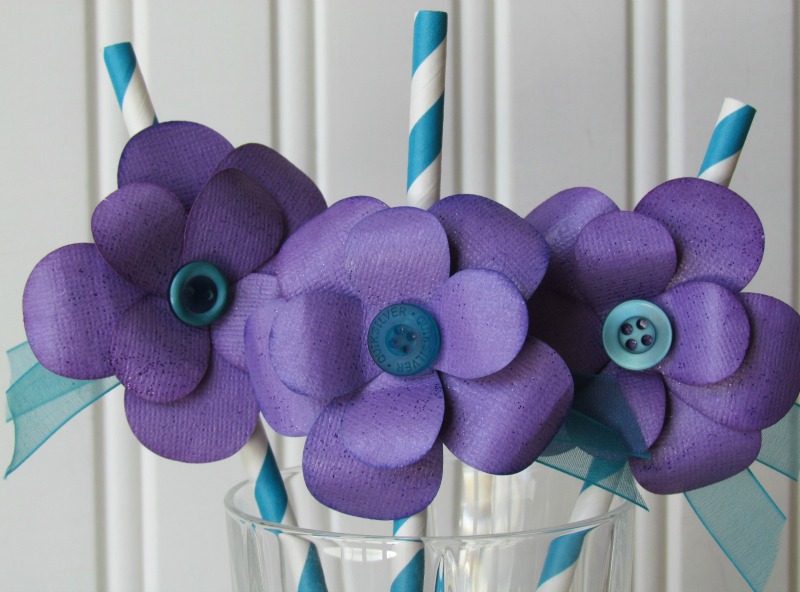 Button Flower Table Decor for a Bridal Luncheon
To coordinate with the Bridesmaid gift box,  I made some button flower table decor using a Fiskars punch and adhered them on to  C.U.T.E drinking straws.  I love how these straws come in a variety of colors.  There so cute that it's almost hard to put them in to a drink.

Button Embellished Flowers using a Fiskars Flower Punch
Punch flower petals using

Fiskars

punch.

Ink Edges of Flower using Colorbox ink
Assemble petals together with adhesive of choice
Curl edges of petals to make into flower shape
Apply Smooch Glitz to flower petals
Add a Button Galore & More button to center of flower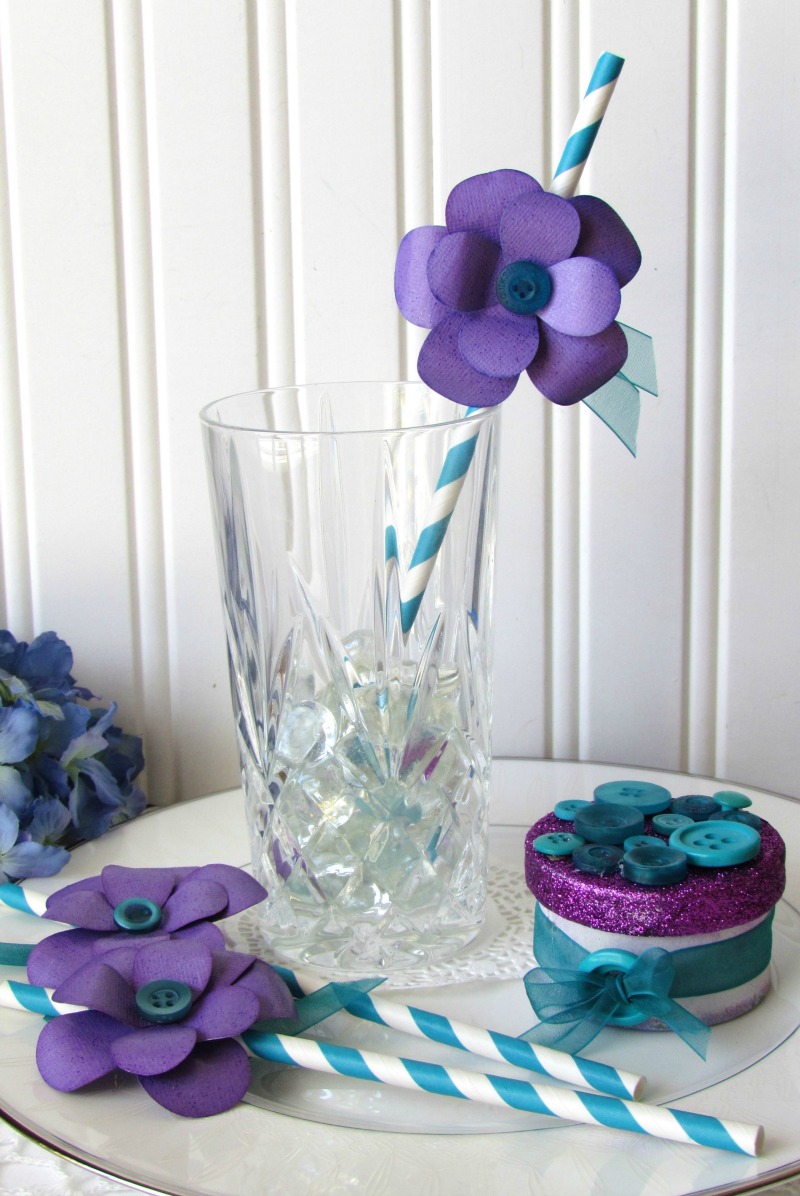 Simple Bridal Luncheon Table Decor Using Buttons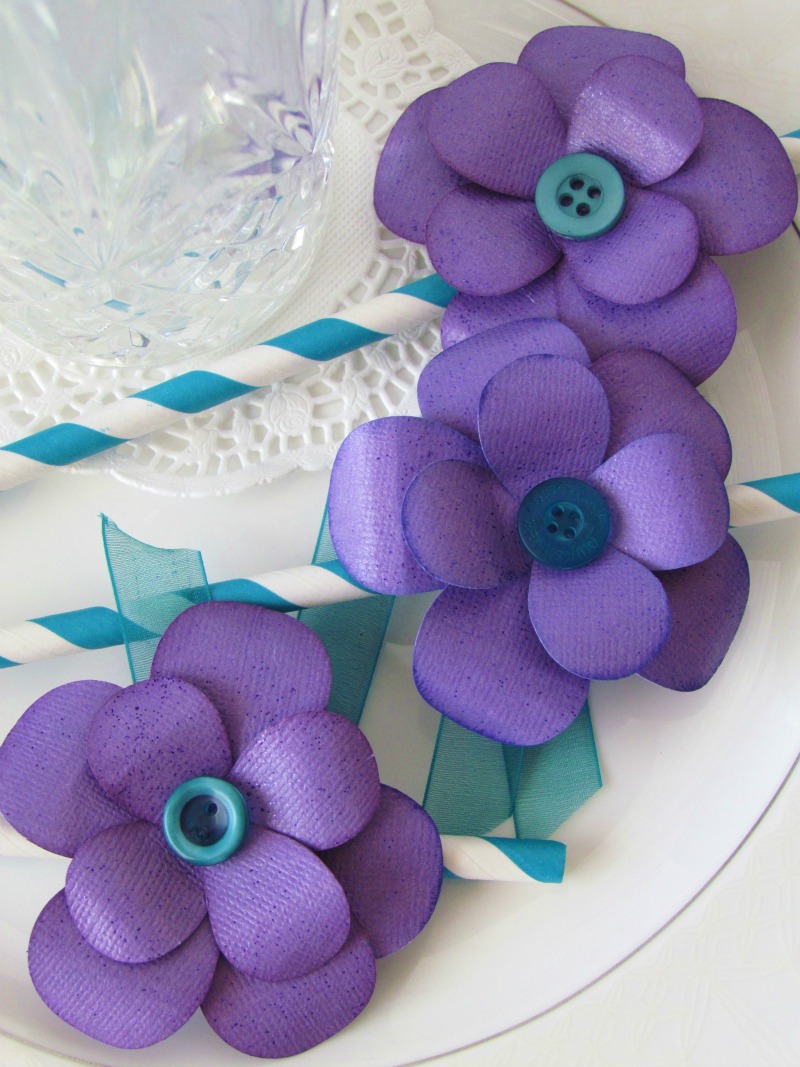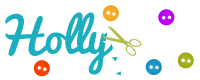 Like Me on Facebook!
The following two tabs change content below.
I love the smell of pretty paper, drinking Chai Tea and making unique things out of whatever I can find. I'm a dollar store junkie who loves to design with Kraft paper, textures, burlap, inks, ribbons, buttons, glitter and anything that can be up-cycled. I'm excited to be a part of this Buttons Galore & More Design team. I hope my ideas inspire you.
Latest posts by Holly Gagnon (see all)