Welcome to the 28 Lilac Lane blog hop on the Buttons Galore blog! Let's make some spring flowers! Make sure that you stay until the end today for the giveaway!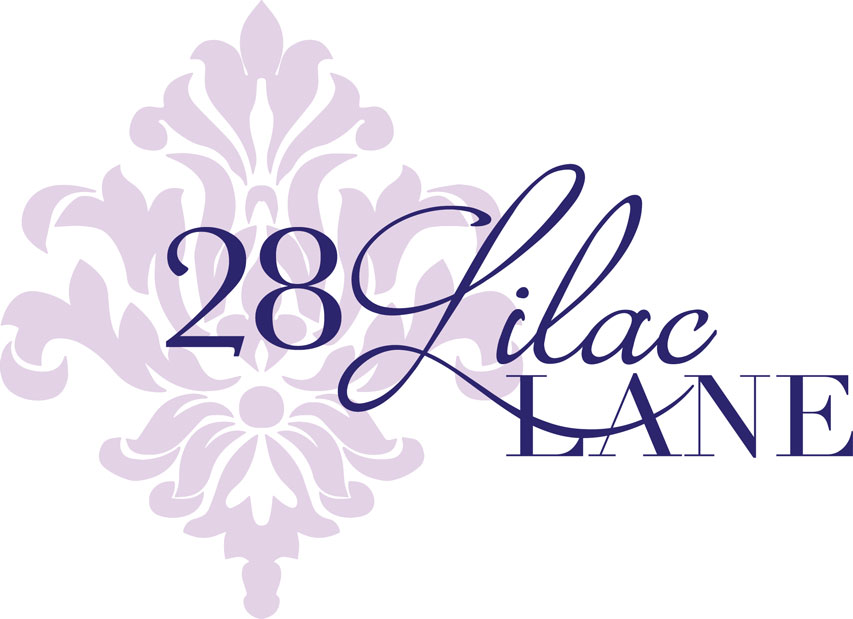 Spring has us all thinking of flowers! But in some areas they aren't blooming yet, or we may not be able to have them in the house due to allergies.
The solution is simple…fabric and buttons! 
This project starts with fabric and interfacing. Iron heavy-duty iron-on interfacing to the back side of a small fabric scrap. Then, wrong sides together, iron another fabric scrap to the back side of it. This will create a double-sided piece of fabric, with the interfacing in the middle to stiffen the fabric.
Run the fabric through your die cutting machine to make flowers. Repeat with several different fabric scraps. If you don't have scraps that will work for this project, visit your local quilt or sewing store and check out their fat quarter inventory for suitable fabric. Small prints work best for this project.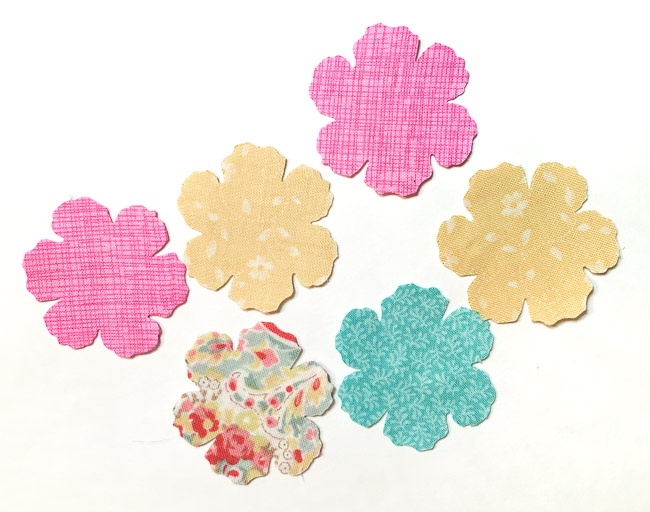 Select a large button to coordinate with each of your spring flowers. With a piercer or large needle, poke holes through the flower where the button's holes are.
Cut a length of the German Style wire about twice the desired stem length and fold it in half. Poke one end through each of the button's holes and the flower and pull to snug the loop down on top of the button. Begin twisting the wire together under the flower. Continue until you reach the desired stem length and clip off the wire ends.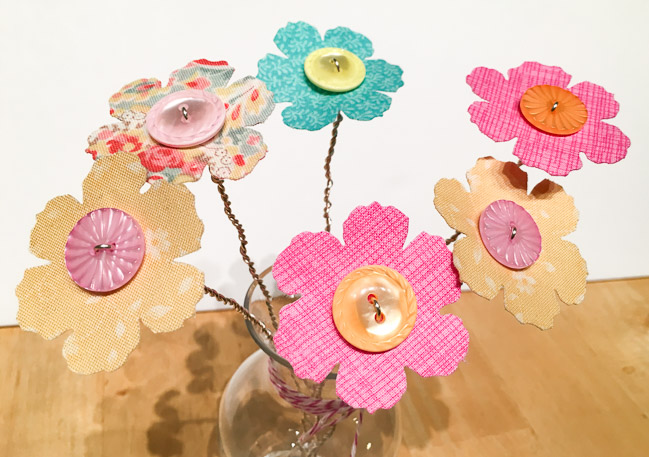 Arrange your spring flowers in a vase, and for the finishing touch wrap baker's twine around the neck and tie a pretty bow!
Supplies:
Quilt fabric scraps
Therm-O-Web Heat-n-Bond Ultra Hold
Beadalon 18 gauge German Style Wire
Sizzix Big Shot Machine
Tim Holtz Alterations for Sizzix "Tattered Florals" Die
Don't miss the other stops on the blog hop:
How to enter the Giveaway
To celebrate this blog hop, Buttons Galore is giving away a fabulous 28 Lilac Lane prize! One lucky winner is going to win two 28 Lilac Lane embellishment kits, an embellishment bottle, and a sequin tin  – and the best part is that it is winner's choice!
To enter, comment below and tell us which of the 28 Lilac Lane embellishment kits is YOUR favorite! This giveaway is open until Midnight pacific time on Sunday, April 24th. One entry per person, and only U.S. mailing addresses are eligible to win.
Thanks for visiting the blog hop and good luck! If this is your first visit to the blog, please make sure to subscribe to the blog and follow our Facebook, Instagram, Twitter, and Pinterest!