I was inspired by this wooden birdcage the moment I saw it on the Walnut Hollow website. I knew exactly how I wanted to incorporate buttons onto the project. This birdcage is made to be a clock, it has the hole in the middle for the clock's hands. But I knew that I wasn't going to use it for that purpose. Instead I wanted to decorate it as if it were a canvas or photo frame to hang on the wall or sit on a mantle.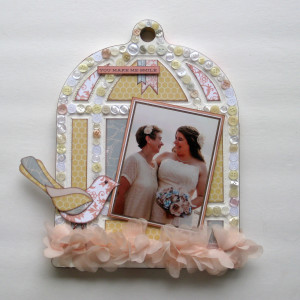 Every once in a while you need to create a template of sorts to cut paper to a very specific shape. I use a technique I learned back in elementary school. Take paper and a crayon and simply rub over top of  your project. Then I just cut out the odd shapes and used them as templates on my chosen patterned paper by Teresa Collins.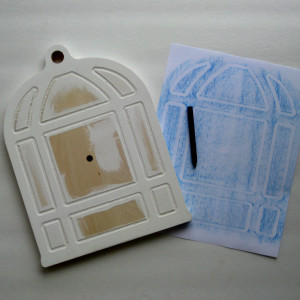 The little bird I drew and hand cut myself. I love how it turned out.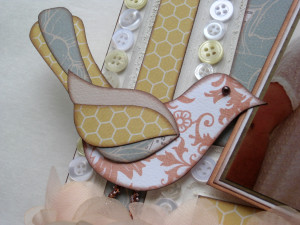 I used a mixture of colors of buttons from white, cream to light pink. If you were wondering how many buttons were used, well that would be 120!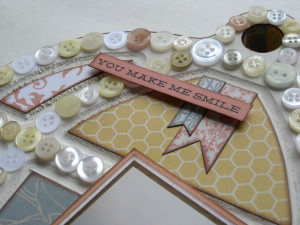 I also covered the sides of the wood with patterned paper.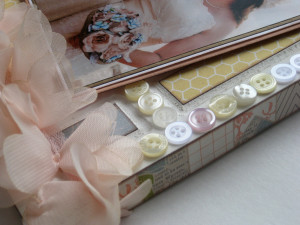 Products Used: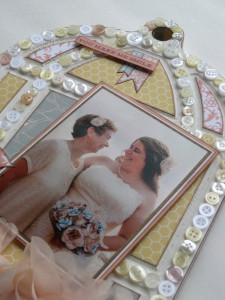 The following two tabs change content below.
Latest posts by Tracy McLennon (see all)