Christmas isn't just green and red anymore…pink and blue are also becoming more part of the palette. Today, I'm going to show you how to create a beautiful pastel Christmas tree card with our versatile new "Coral Reef" Button Bonanza bag!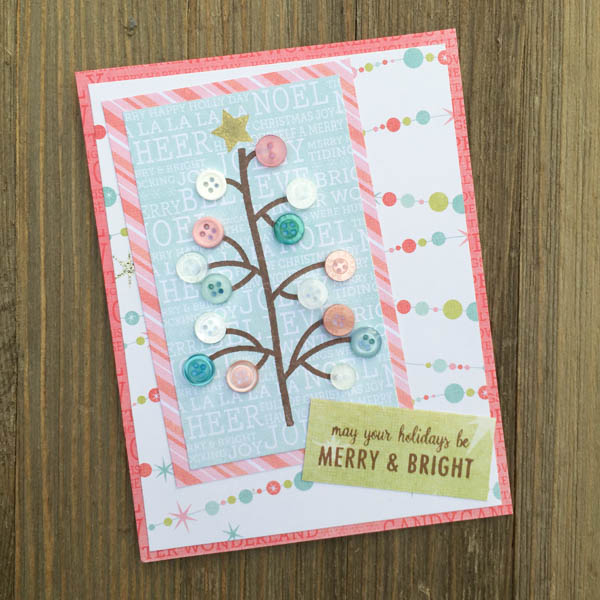 Supplies Needed: 
My Mind's Eye "Sugar Plum" 6 x 6 paper pad
Neat & Tangled "Bright Baubles" stamp set
Colorbox Chalk Ink in Chestnut Roan
Colorbox Color Pop by Susan Weckesser in Shimmer
Card Base
This card uses our new "Coral Reef" Button Bonanza to create a fun pastel blue and pink Christmas look that is super trendy and oh-so-pretty! The shades of pale blue, soft rose pink, and white are perfect for a retro pastel Christmas tree card look.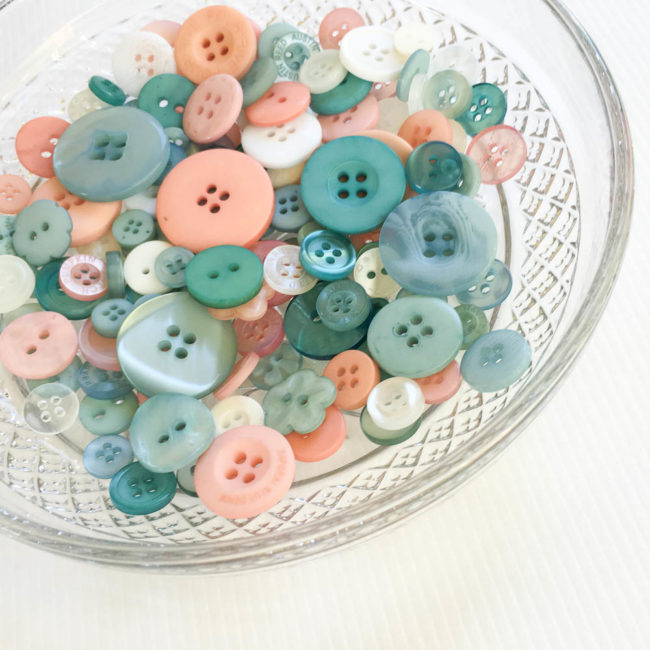 Making this card is fast and easy, but with the gorgeous patterned papers and the pearly button accents, it looks anything but plain!
To begin your card, cut the pink background for your card base to 4.25″ by 5.5″. Then cut the garland paper to 4″ by 5.25″, and adhere it on top of the pink base. Next, get out a blank card base and adhere the layered background to the front of it.
Stamp the Christmas tree in brown ink on blue text pattern paper, and then add the star in gold at the top. Trim closely to the tree in a rectangle shape. Adhere the tree block on top of the pink striped paper, and trim it to leave a small border around the edges of the tree.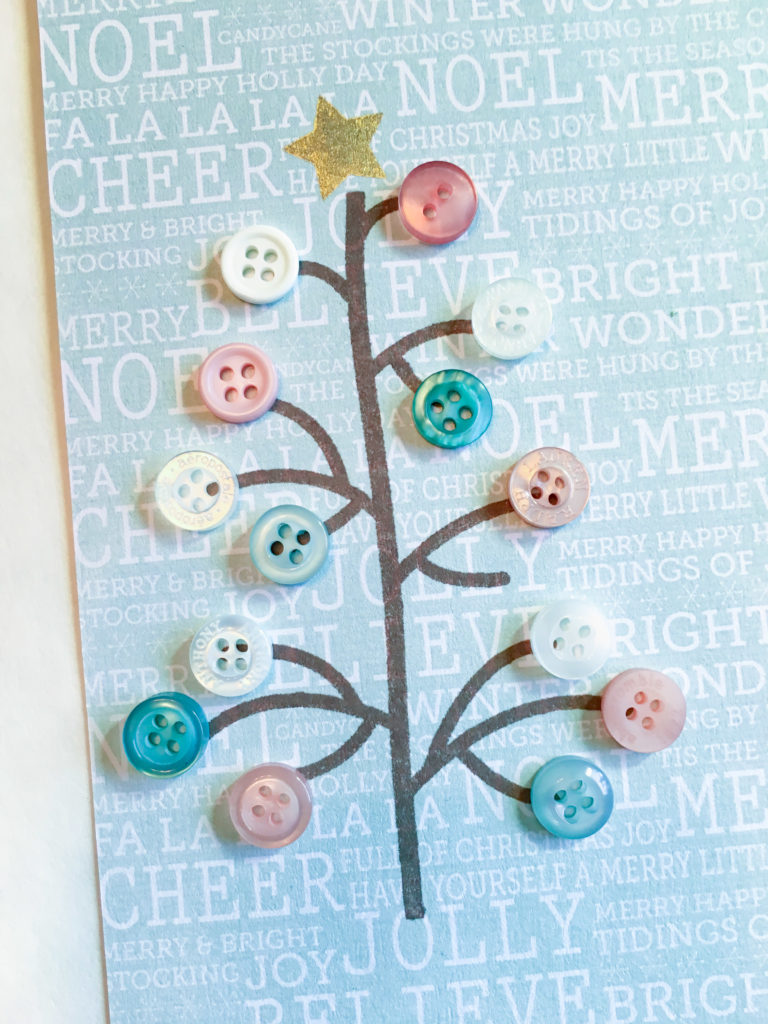 Select buttons from the Coral Reef collection, and use PPA Matte Adhesive (or other clear glue) to adhere them to the tree. Once the glue is dry, attach the tree block to the card base, angled in the upper left corner.
Stamp sentiment on green patterned paper, and trim to size. Adhere in lower right corner.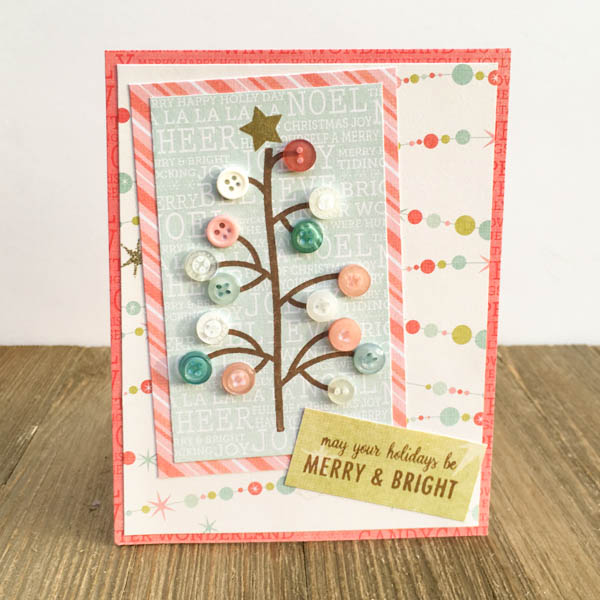 This pastel Christmas tree card design could be used to create seasonal trees all year round – pretty spring blossom colors mixed with bright green, fall colors, or all white for a snow covered winter tree! What season's tree will you button up?
The following two tabs change content below.
Nancy Nally
Nancy Nally is the social media manager of Buttons Galore, and the owner of Nally Studios LLC., which publishes ScrapbookUpdate.com and CraftCritique.com.
Latest posts by Nancy Nally (see all)