Good morning! It's official…SPRING HAS SPRUNG!  So why not create a fun wall hanger to match the season?  I don't know about you, but I could use some spring colors in my house.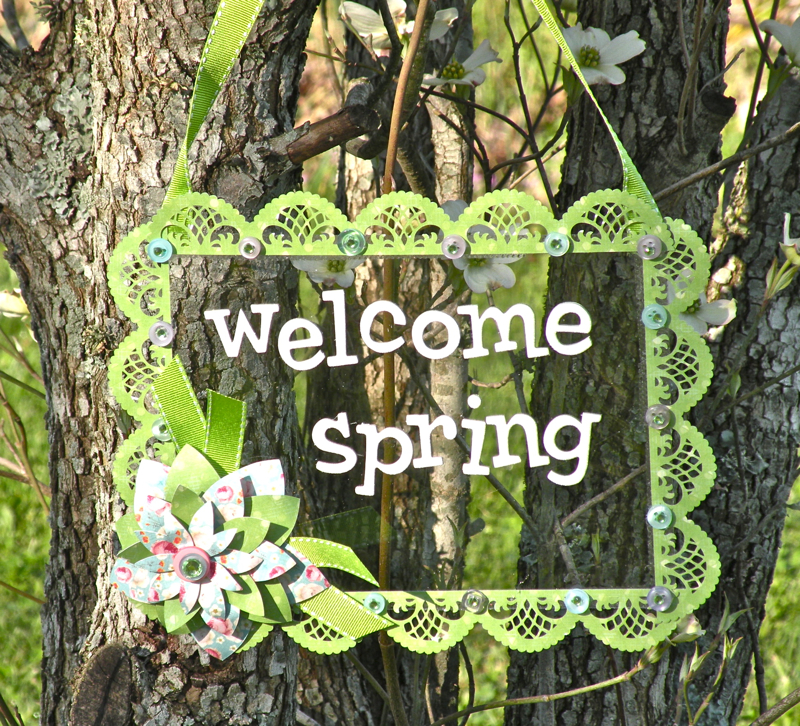 For this seasonal wall hanging, take a sheet of 12×12 acrylic, and trim it down to 6×8.
Then using your die cut machine or even a good punch, create your border with 2″ strips from patterned paper.
Adhere the border to the acrylic using the Beacon Zip Dry Adhesive (my favorite for acrylic and paper).
Grab a beautiful Buttons Galore & More Button Bonanza Pastel Pack and alternate buttons, complementing the edges of the frame. Then adhere a gemstone to the top of each button using Beacon Gem Tac. (I used pastel blue and purple buttons with pastel green gemstones).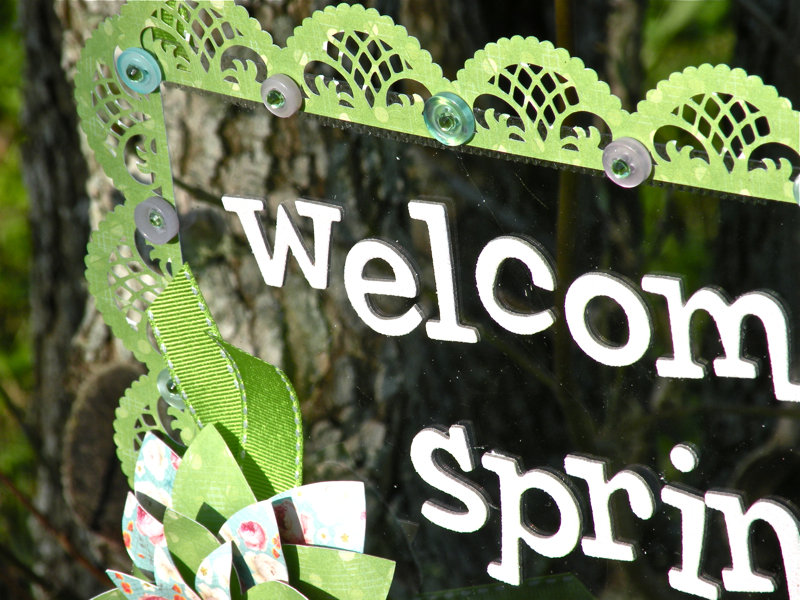 After that, hand cut or use your die cut machine to cut 5 flower layers. I used double-sided patterned paper and alternated sides.
Layer flowers using foam pop dots, and then adhere 2 more Bonanza Pastel Buttons and one more gemstone right on top.
Adhere flower to corner of frame, and then add Lime Green Stitched Grosgrain Ribbon underneath the flower and also use as hanger behind frame. And that's it! Beautiful and perfect to bring in spring and lighten your room!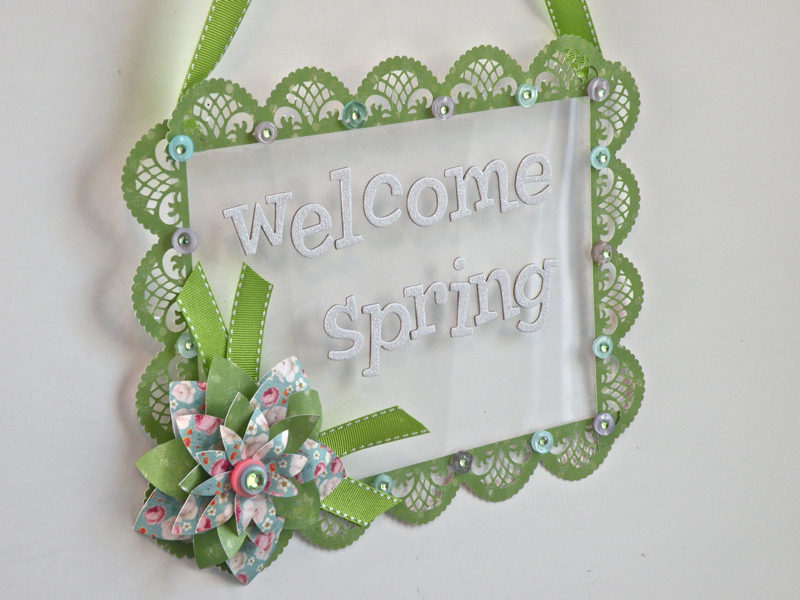 I hope you found some inspiration from the post today!
Pinky: Buttons Galore & More Design Team
The following two tabs change content below.