Have you ever wanted to hide a sweet surprise in a Valentine card?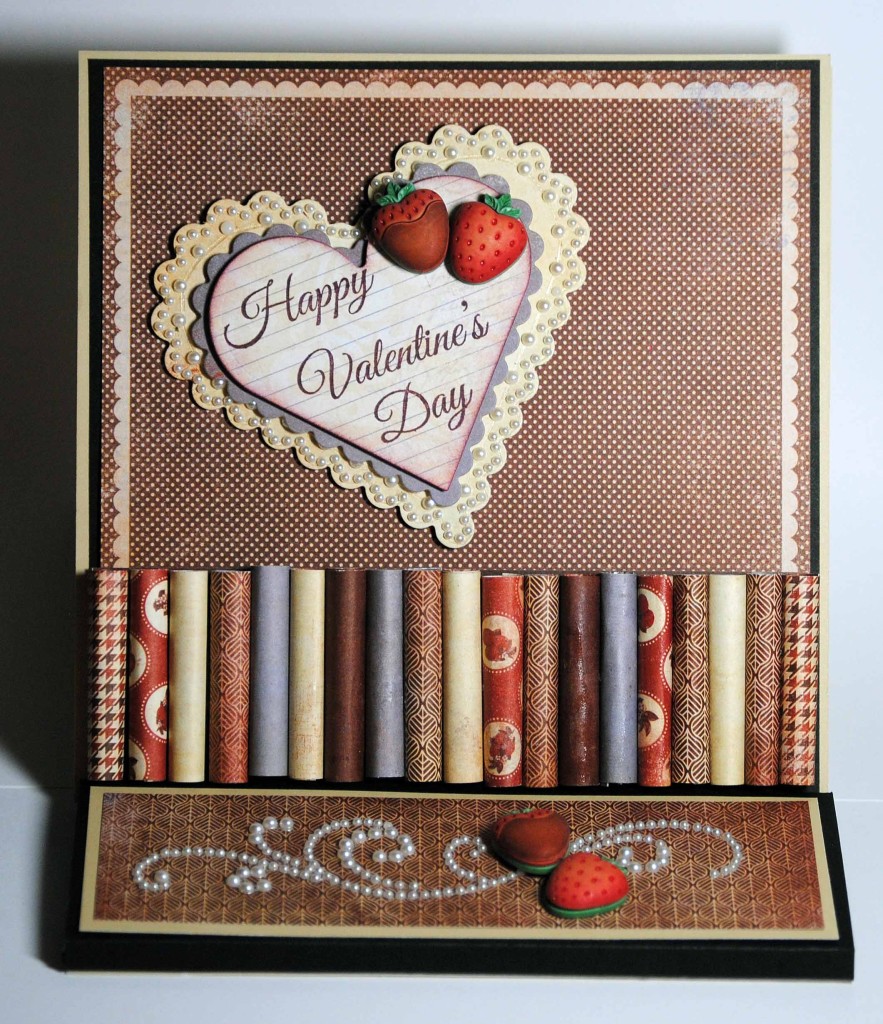 This is a standard Easel Card Valentine with a sweet surprise.
If you've never created an Easel Card, here is a very easy tutorial. On my Valentine, I've made the size a little larger – the card is 6×6.
The sweet surprise is that in the bottom half of this Valentine, I've wrapped a Hershey Bar.
I added a panel of black cardstock, and scored it to make a little sleeve for the candy bar. I didn't glue it, so the card doesn't have to be destroyed to enjoy the candy. Apparently, no one wants to rip up the card to get to the goods! Nothing stops me from getting to chocolate.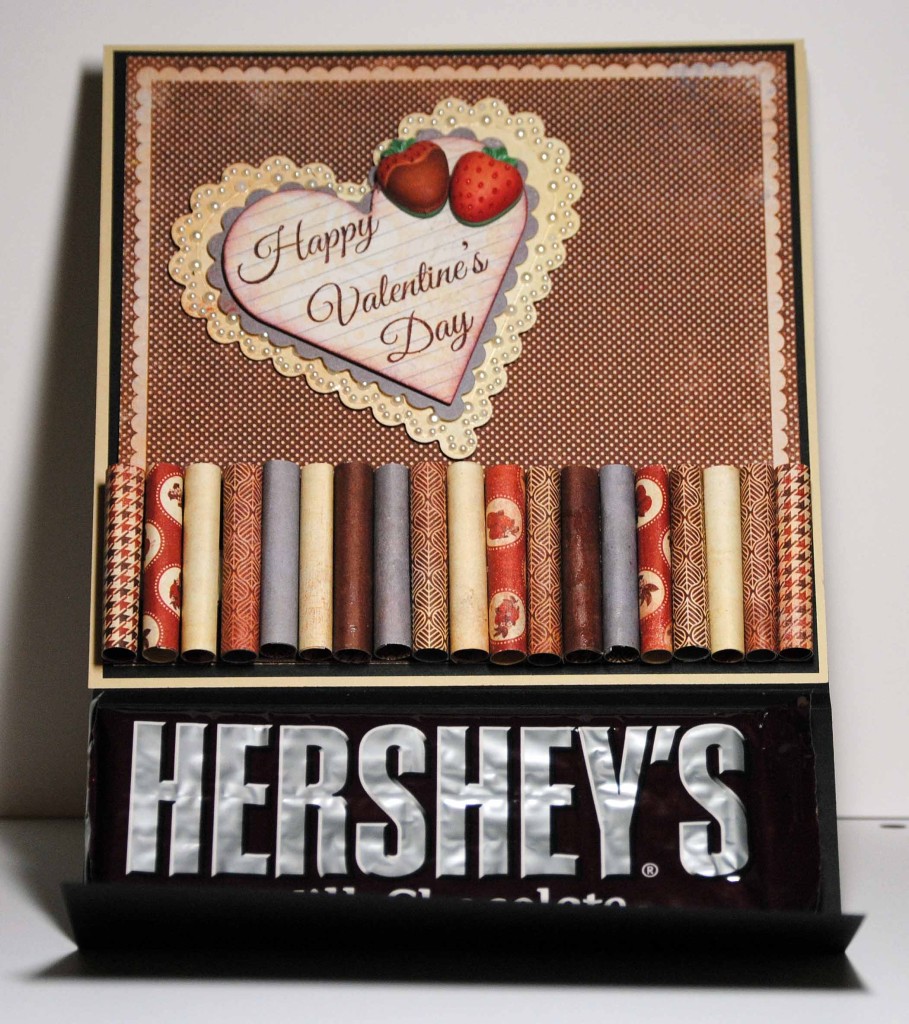 Sometimes people ask about the buttons and other dimensional items, and if it makes the cards hard to mail, or expensive.
Once you get a certain size, you're paying a premium anyway, so I just pop my cards in a bubble mailer or a small box, and grin and bear the cost of mailing. My only other option is to hand deliver, which I love to do! I don't want to hold back on my creativity – so I say layer it on, and on, and on.
Buttons Galore and More Supplies Used to Create this Valentine:
Chocolate Covered Strawberries
Additional Supplies Used to Create this Valentine:
Paper – Authentique
Stamps – Gina K Designs
Ink – Close to My Heart
Dies – Spellbinders
Bling – Want2Scrap
Thanks for checking out my Valentine.
If you have any questions, just leave me a comment below.
I'd like to send this card to someone! Leave a comment here, and PIN the photo for a chance to win.
The following two tabs change content below.
Mom, Artist, Crafter, Fledgling Foodie in Minneapolis, MN.
Latest posts by Allie Gower (see all)