Travel journals are hot, and altering notebooks with mixed media is a great way to make them. In a recent journal project, 28 Lilac Lane designer May Flaum showed how her embellishment kits can make mixed media beautiful!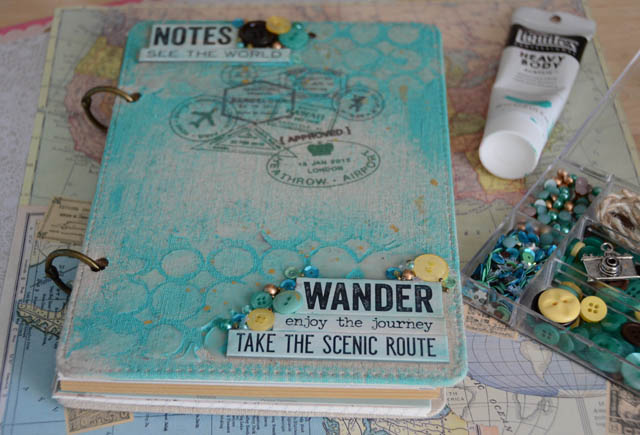 For this project, May used one of her brand new 28 Lilac Lane embellishment kits that was just unveiled at the Creativation show in January. "Let's Go" is a beautiful combination of turquoise, brown and butter yellow with a few touches of gold mixed in – plus a gorgeous camera charm!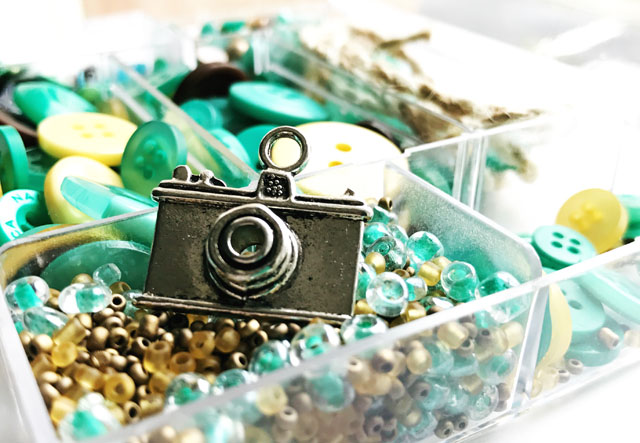 To see how to make this travel journal cover, visit May's blog, or watch May's video below to see the step by step techniques that May used!
With beads, sequins, pearls, and buttons, 28 Lilac Lane embellishment kits are a great match for mixed media techniques. Whether it's a journal cover, a canvas, a scrapbook page, or another project…you'll find just what you need in one of our handy embellishment kit boxes!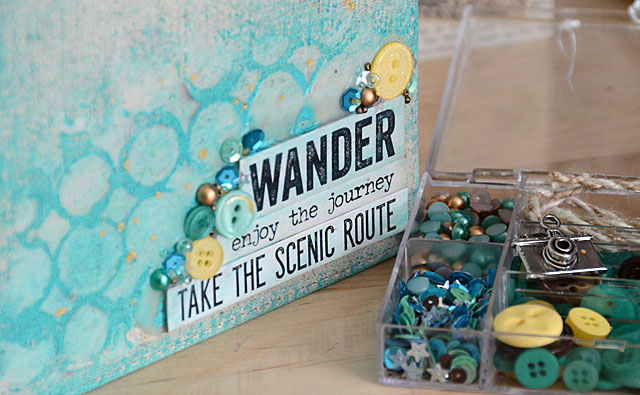 The following two tabs change content below.
Nancy Nally
Nancy Nally is the social media manager of Buttons Galore, and the owner of Nally Studios LLC., which publishes ScrapbookUpdate.com and CraftCritique.com.
Latest posts by Nancy Nally (see all)