I'm so excited to tell you that the new 28 Lilac Lane products are shipping now – and are available in online shops like Ellen Hutson and Simon Says Stamp, as well as local stores!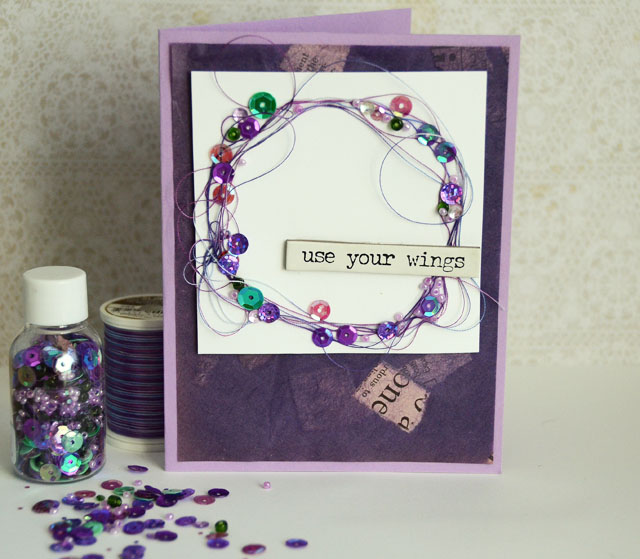 Today I'm playing with one of my personal favorites from the new products- the Wisteria Hues Bead & Sequin Mix!
My inspiration for creating this Wisteria Hues mix was my backyard wisteria, but the arrival of Mardi Gras season got me in the mood to choose this mini bottle to use first of the new ones. I love this particular mix and I'm excited to share it – and all of the rest – with 28 Lilac Lane fans.
Despite the name mini, there really isn't anything "mini" about how much is packed into these bead & sequin bottles! They're a great value, and so easy to travel with that you'll want to collect them all!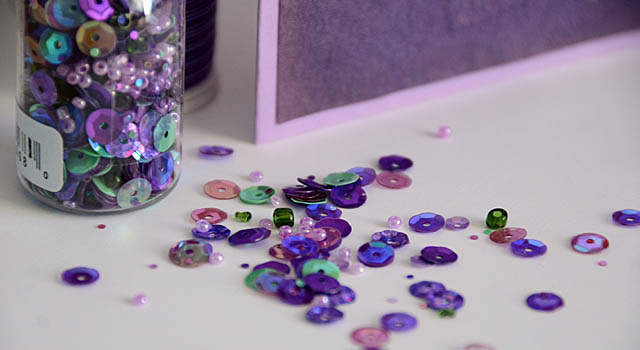 This 'messy wreath' is so quick and easy- and so much fun to create! Watch the video below to see the steps of exactly how I made it.
The following two tabs change content below.
For over a decade May Flaum has taught classes both at local stores and on-line, worked in all aspects of the paper crafting business from publishing books to managing a local store and worked with top manufacturers. From designing pages and other projects for publication to teaching on-line as well as at local stores – her goal is simple: Inspire creativity while promoting great products and having a good time.
Latest posts by May Flaum (see all)