Shaker cards are a fun and easy way to make fast cards that look way more complex than they are. They pack a big visual punch, but are surprisingly simple to make!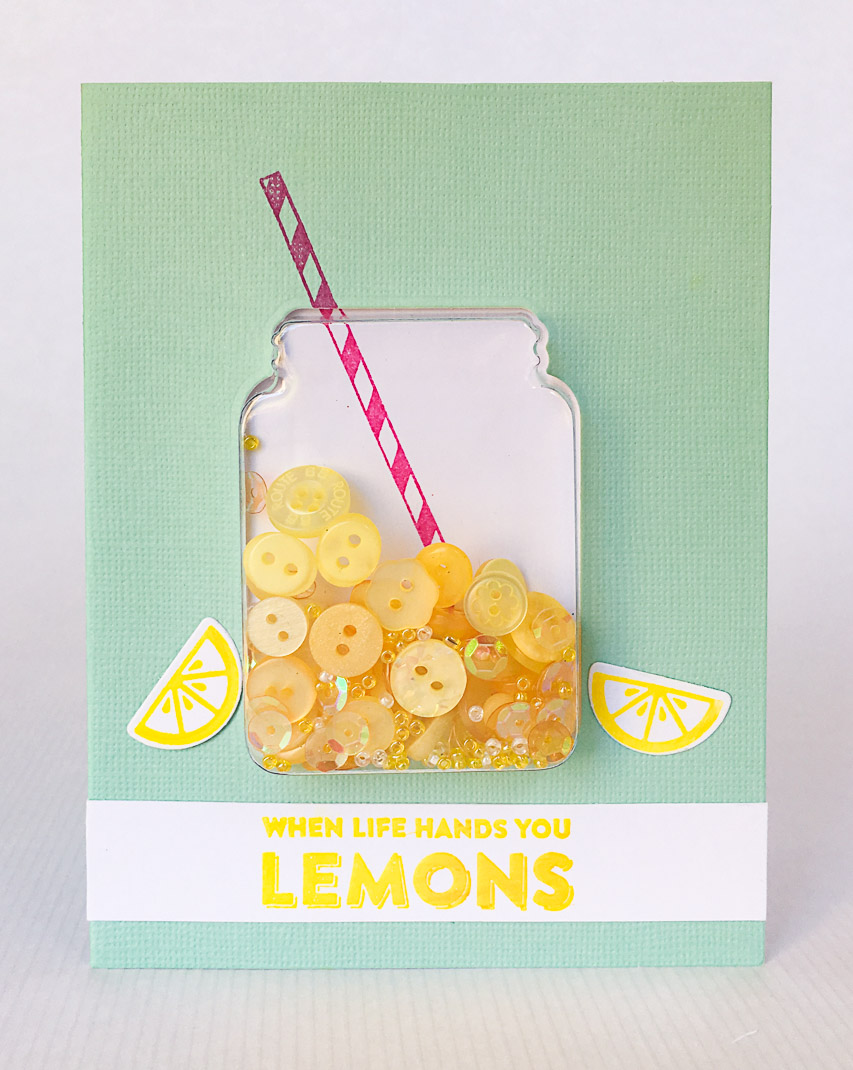 Supplies:
Jillibean Soup Die, Stamp Set & Shaker Card Insert
Blank Card
White Cardstock
Colorbox Pigment Ink (Razzberry)
Colorbox Petal Point Pigment Ink (Pinwheel)
This shaker card is based around Jillibean Soup's matching dies, stamp sets and shaker box inserts that make mason jar shakers. They are a great size for filling with buttons, sequins, and seed beads – the contents of our 28 Lilac Lane embellishment bottles!
For this card, I used the "Hello, Sunshine" bottle to make it look like this jar shaker was filled with lemonade. The sequins in the mix add a nice extra bit of sparkle to the shaker!
Filling this mason jar with a rainbow assortment of buttons would turn it into grandma's button jar for a more generic sentiment like "thank you" or a new home welcome card.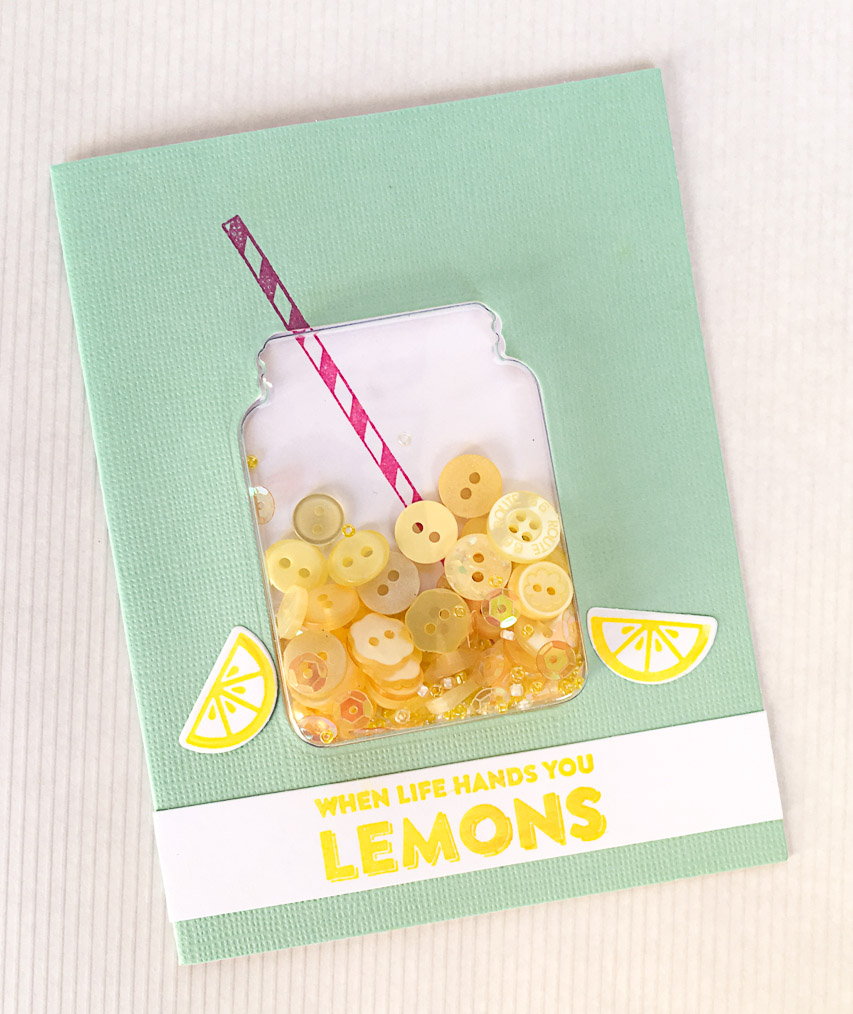 Don't forget that if you are giving this card to a crafter, our 28 Lilac Lane embellishments aren't just functional – they also make the card a fun little bonus gift! After the party is over, the recipient can recycle the card, open the shaker box, and save the embellishments for using on a project of their own!
The following two tabs change content below.
Nancy Nally
Nancy Nally is the social media manager of Buttons Galore, and the owner of Nally Studios LLC., which publishes ScrapbookUpdate.com and CraftCritique.com.
Latest posts by Nancy Nally (see all)