Pretty Crepe Paper Flowers
Who says that crepe paper is for parties only?  Not me.  Crepe paper flowers made out of party streamers are so pretty and super easy to make!   The flowers are a great way to use up the left overs after the party.  Flowers brighten a room any time of the year.  Crepe paper flowers can be used for almost anything and crepe paper comes in a wide variety of colors.  You can make one as an accent for a decoration, as a topper on a bag or to wear in your hair.  Make a whole bouquet of crepe paper flowers for those days when fresh flowers are not available.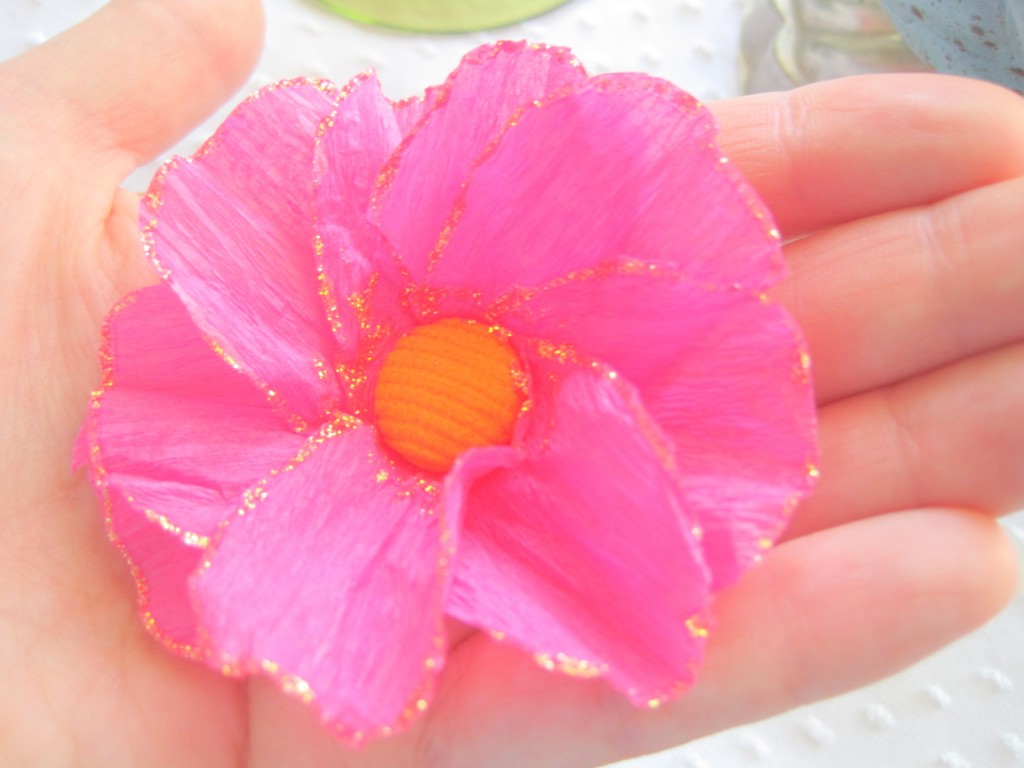 Supplies to make crepe paper flowers:
crepe paper party streamer
Stickles glitter glue in fruit punch
scissors
hole punch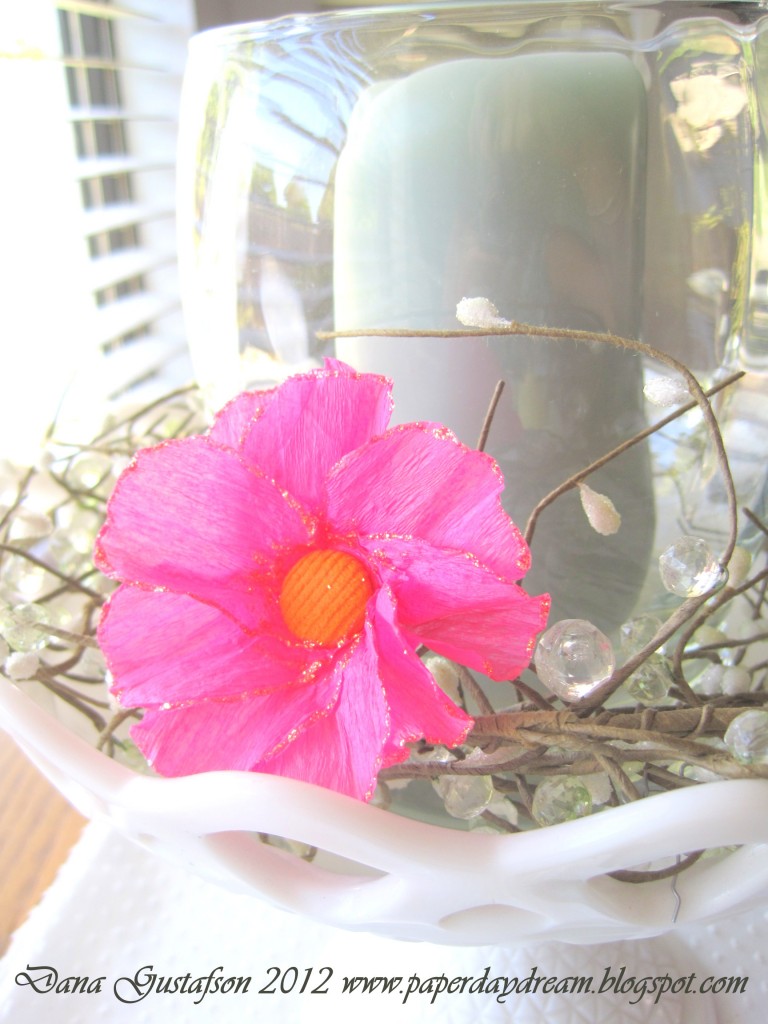 These pretty crepe paper flowers are easily finished by using big designer brads from Buttons Galore and More.  The brads are available in many colors sizes and textures.  They have metal brads too.
See how simple the crepe paper flowers are to assemble…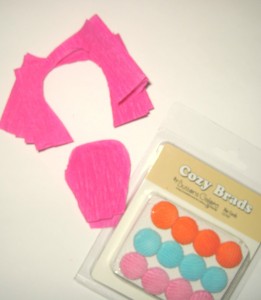 Accordion fold a streamer for several layers stacked on top of each other.   Freehand cut a petal shape and keep them in a stack.  Micro tipped scissors work great for this.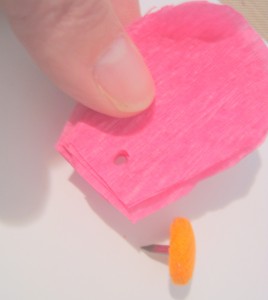 Punch a small hole using a hole punch through all of the petals and insert the brad.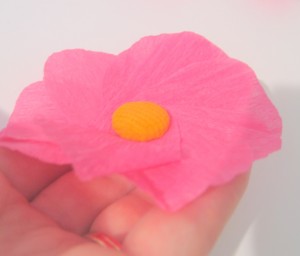 Distribute the petals into an open flower shape and then open the prongs of the brad to fix them into place.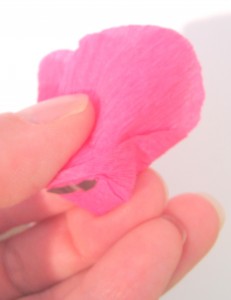 Wrap and shape petals around the cozy brad to give them a more realistic shape.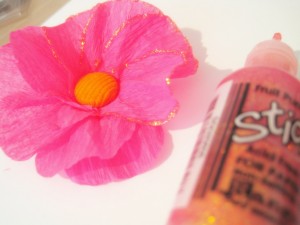 Leave petals plain or fancy them up with a bit of glitter glue like I did here.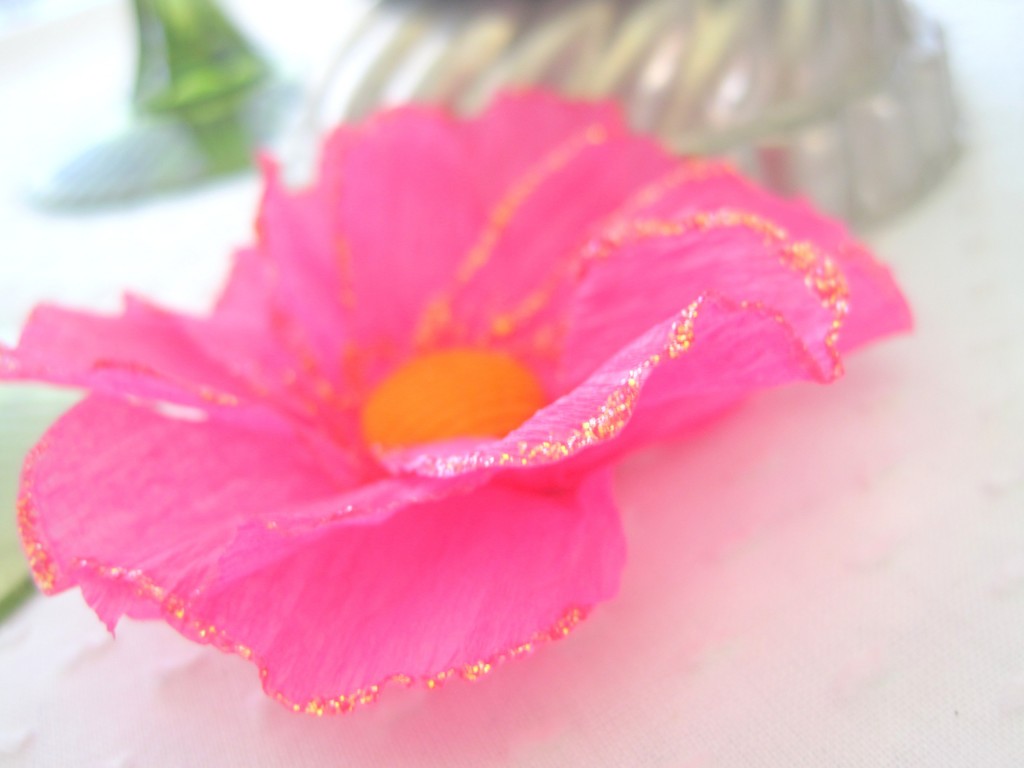 Once the glitter dries, the fragile crepe paper flower petals have a gorgeous sparkle and shine.  I hope this inspires you to give it a try!
The following two tabs change content below.
Dana Gustafson currently lives in Northern California and is a stay at home mom to two daughters and wife to Greg. Dana's work has been published in various magazines and she has designed for several companies in the crafting industry. Outside of crafting, she can be found reading, taking photos, and volunteering. More of her work can be found at her blog, Paper Daydream.
Latest posts by Dana Gustafson (see all)