Ribbon and buttons are something that all scrapbookers should have on hand. The simple combination of the two can add so much texture and dimension to an otherwise simple layout.
One of the things I hear most often from other scrapbookers, is how hard they find it to scrapbook their more masculine photos. Whether it is little boy layouts or those of grown men. Adding flowers, gems or anything that glitters often comes easier to us. Making embellishing a masculine layout often a little harder to do. Adding ribbon and buttons is one of those easy ways to add dimension and texture.
This is a simple layout that I created using the Fancy Pants collection called Swagger, a great masculine line.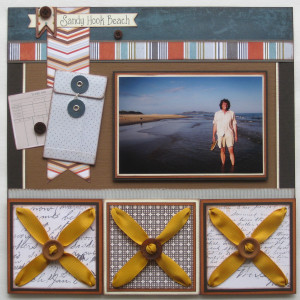 Directions to make a Ribbon & buttons masculine scrapbook page layout:
Here are a few of the patterns and embellishments from the collection and the buttons and ribbon I chose to use with it.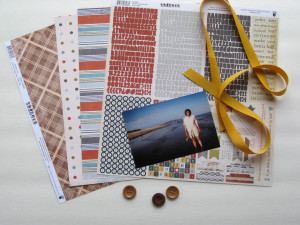 I decided on the patterns and cardstock that I wanted to use as the base of my layout and cut them accordingly.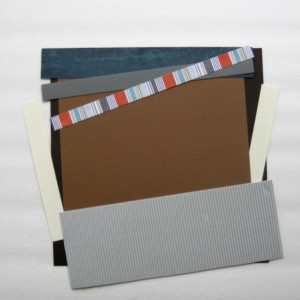 At the bottom of my layout I have 3 layered squares. The largest layer is 4″. I inked and adhered all my layers together.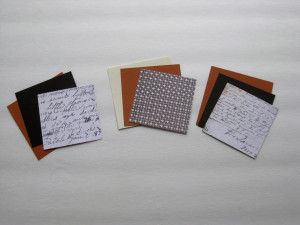 Then I punched small holes in each of the 4 corners of all of your squares.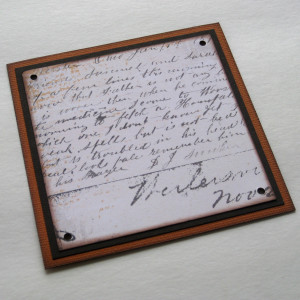 I cut 6 pieces of ribbon, all about 7 inches long. Start by feeding one piece through 2 opposite holes in your button.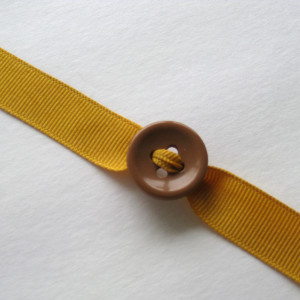 Take a second piece of ribbon and feed it through the other 2 holes in your button. Repeat this for the other 2 squares.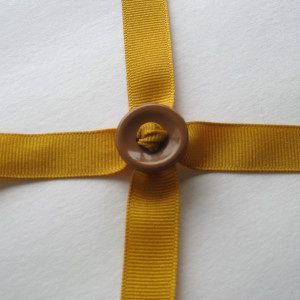 Then you're going to feed the ends of the ribbon through the holes in your squares. You want to keep the button as close to the middle as possible. I then just taped the ragged ends of ribbon in behind the squares.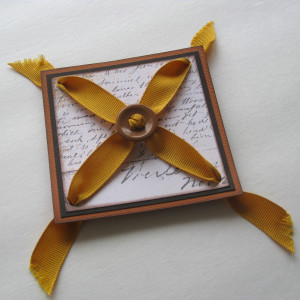 At this point you are ready to assemble your layout. Add a few more DIY embellishments and a few more small buttons. Plus a triple matted photo and you're done.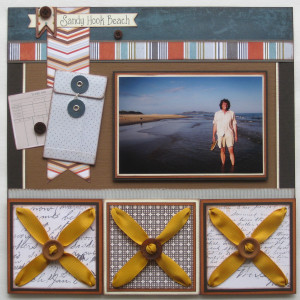 Products use to create this ribbon and buttons layout:
Patterned Paper and Coordinating Embellishments: Swagger by Fancy Pants
Dark brown, light brown and cream cardstock
Yellow ribbon
1/8″ hand punch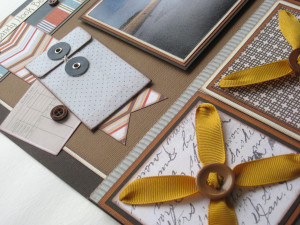 The following two tabs change content below.
Latest posts by Tracy McLennon (see all)