Today, the Buttons Galore blog is pleased to welcome Karla Yungwirth as guest blogger to share this beautiful scrapbook layout with us.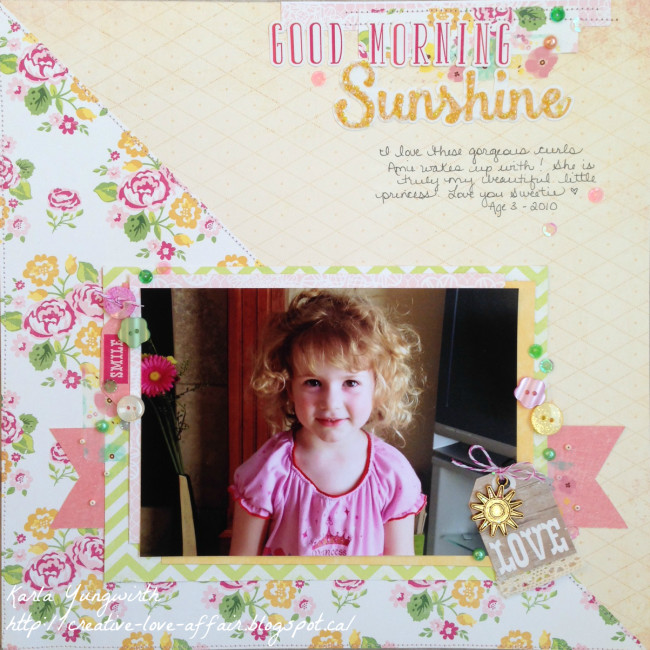 I am so excited to share a layout with you today that I've created with the new collection from 28 Lilac Lane by May Flaum! I am so in love with these amazing embellishments – the kits are full of beautiful sequins and lovely buttons, along with an amazing assortment of goodies that just make you need to create something gorgeous with them!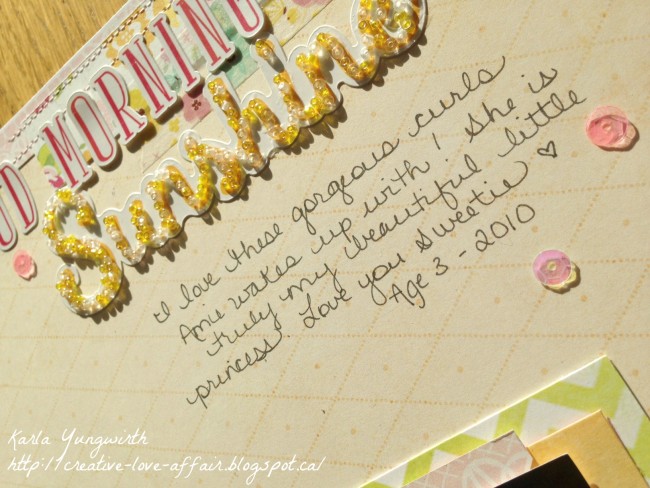 I wanted to create a light, spring-like look to my page, so I started off by using some of the white and yellow beads over my Sunshine title sticker, gluing them on with matte medium liquid adhesive. They give such a cool effect over the sticker!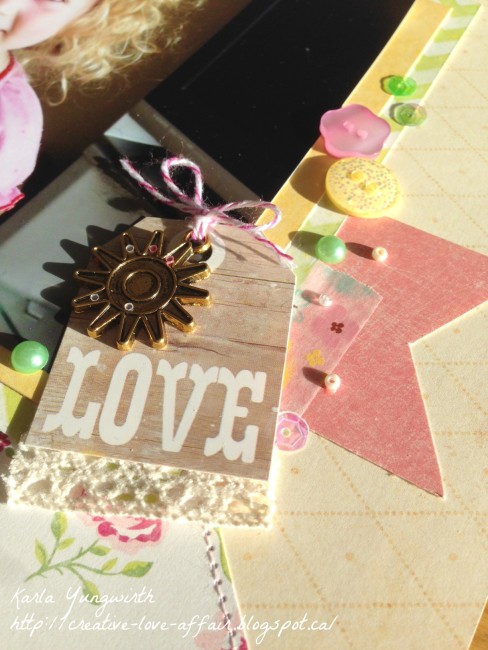 I layered my photo and some coordinating papers over a diagonal paper arrangement, which I stitched on using my sewing machine. The pretty buttons, beads, sequins and pearls created lovely clusters on each side of my photo. The pink and white bakers twine, included in the Tropical Twist Embellishment kit, was perfect to tie through a pink button and my Love tag. I even added some of the lovely lace, which you can find in the Attic Findings kit, on the bottom of the tag along with the golden sun charm from the Tropical Twist kit!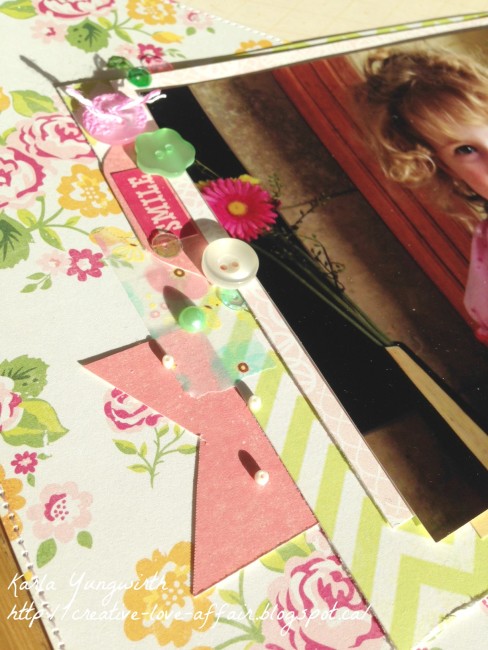 I scattered sequins around my page and near my title and stitched paper strips at the top of my page, along with another pretty pearl. It's amazing how the embellishments in these kits can really make a layout pop! I had so much fun creating this layout, and I have so many more ideas that I can use these pretty embellishments kits on! Wishing you a happy, crafty and creative day!
Supplies used:
Echo Park Petticoats and Pinstripes patterned paper & stickers
Recollections washi tape
My Mind's Eye patterned paper
SEI patterned paper
Sketch from Ready Sketch Go online class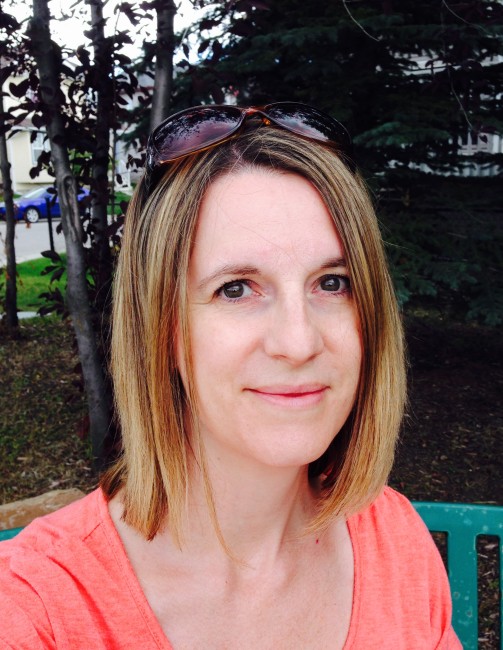 About Karla: I'm Karla Yungwirth, a Canadian mom to 3 beautiful girls, a wife of an amazing man, a scrapbooker, a card maker, a lover of gorgeous paper, a boo-boo kisser, a master Lego builder, a baker of lopsided birthday cakes. I have been crafting for as long as I can remember. My grandmothers taught me to sew, knit and crochet, and my mom was always repurposing to create something wonderful and magical – before recycling was even cool! I love being creative – it's what makes my soul sing and my heart happy. You can find me on my blog at http://creative-love-affair.blogspot.ca//, on Facebook, and on Instagram.
The following two tabs change content below.
Buttons Galore is honored to host a variety of talented artists as guests on our blog, to share their creative project with our readers.
Latest posts by Guest Author (see all)