Can you believe Mother's Day is quickly approaching? It is right around the corner and I love to make a handmade gift.
I want to share this artistic canvas made just for "Mom" using vintage doilies from around the house.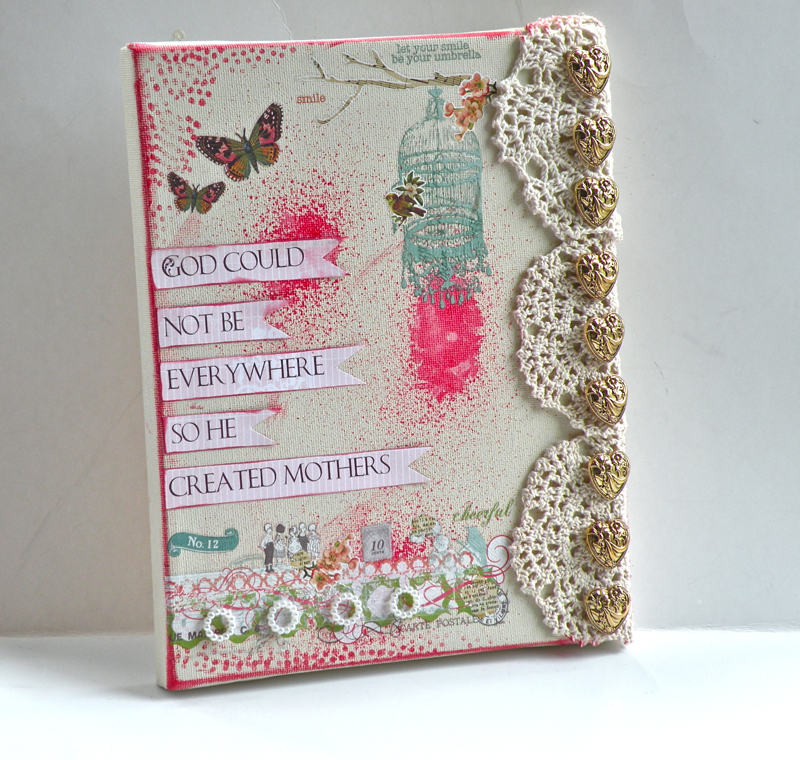 For this Canvas use an 8×10 canvas, and paint it with a sand colored acrylic paint.
After allowing the canvas to dry, take a craft spritz and carefully spritz canvas in random places. Set aside to dry for 10 minutes.
Using coordinating ink color, ink edges or canvas.
Take a pencil with eraser and dab into coordinating paint or ink, ink or paint onto canvas as shown in photos.
Adhere vintage doilies.
Grab some packages of beautiful Buttons' Galore & More Vintage Gold buttons and apply buttons between doily stitches using hot glue.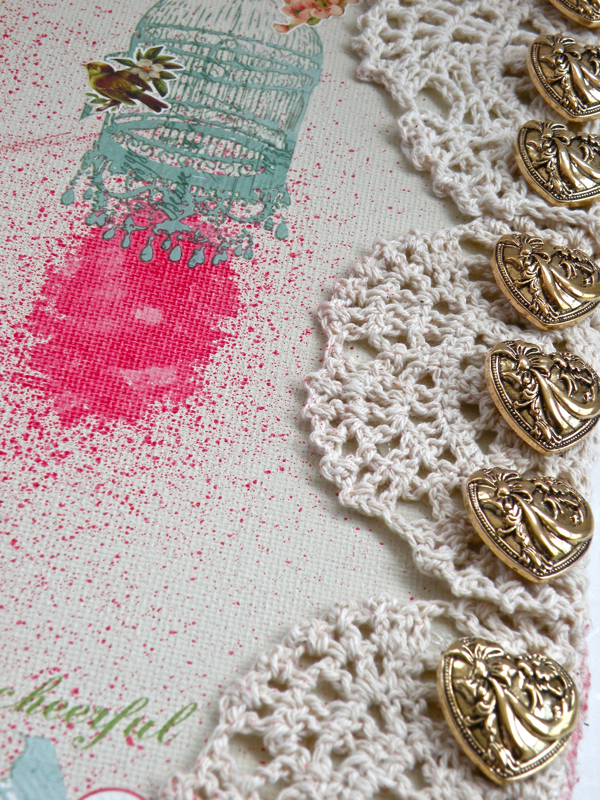 Using rub-ons, carefully apply rub-ons in desired locations.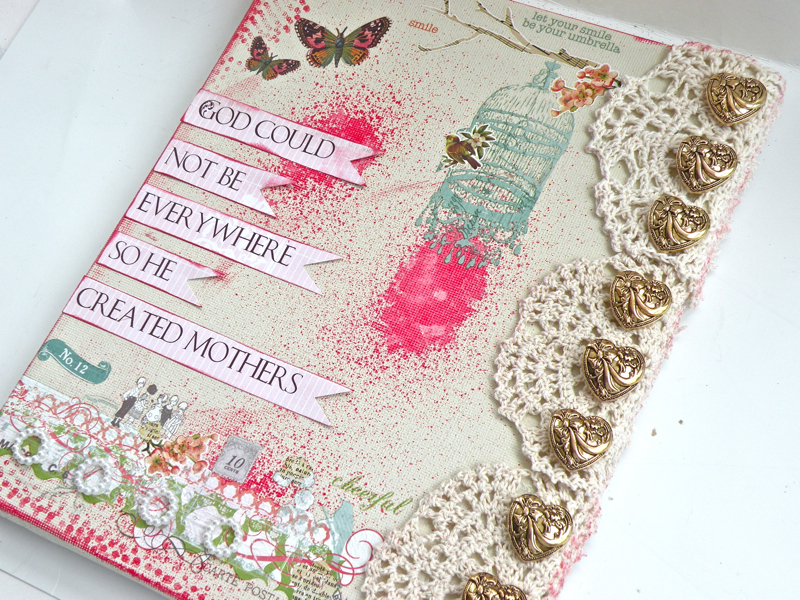 Using shank & pearl keepsake buttons, adhere over rub-on using hot glue gun.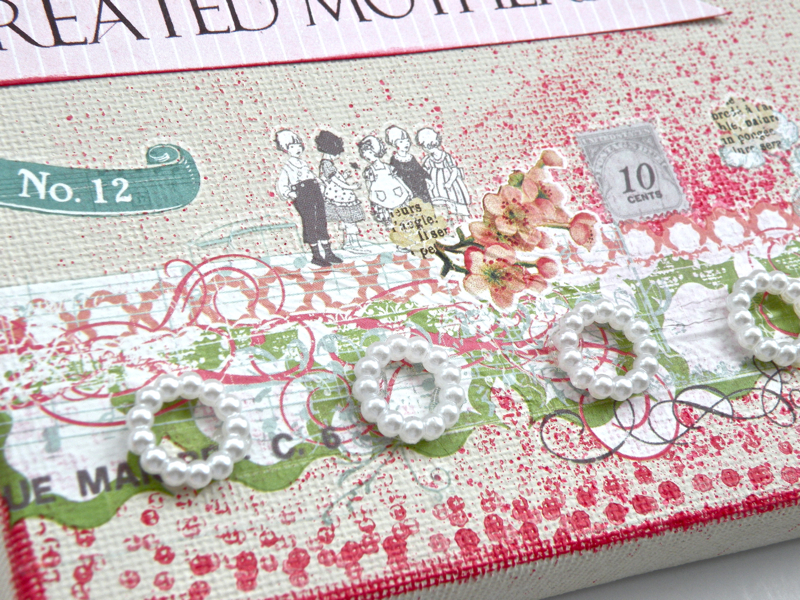 Set canvas aside.
Choose a lightly colored patterned paper, using home printer, print quote onto page.
Trim out words and hand cut pennant edging.
Ink edges.
Adhere quote to canvas.
Wrap it up and give with love.
I hope you enjoyed the post today- Pinky: Buttons Galore & More Design Team
 [Note: some products used in this tutorial have been discontinued so we have provided links to similar substitutes.]
The following two tabs change content below.