Even thought it's still hitting temperatures close to 90 degrees at blog central here in Florida, Labor Day passing means fall will rapidly be settling in at Buttons Galore headquarters in New Jersey. And fall means a chance to pull out some colors and designs that many of us haven't used all summer!
How about the Buttons Basics in Caramel and Outlandish Orange?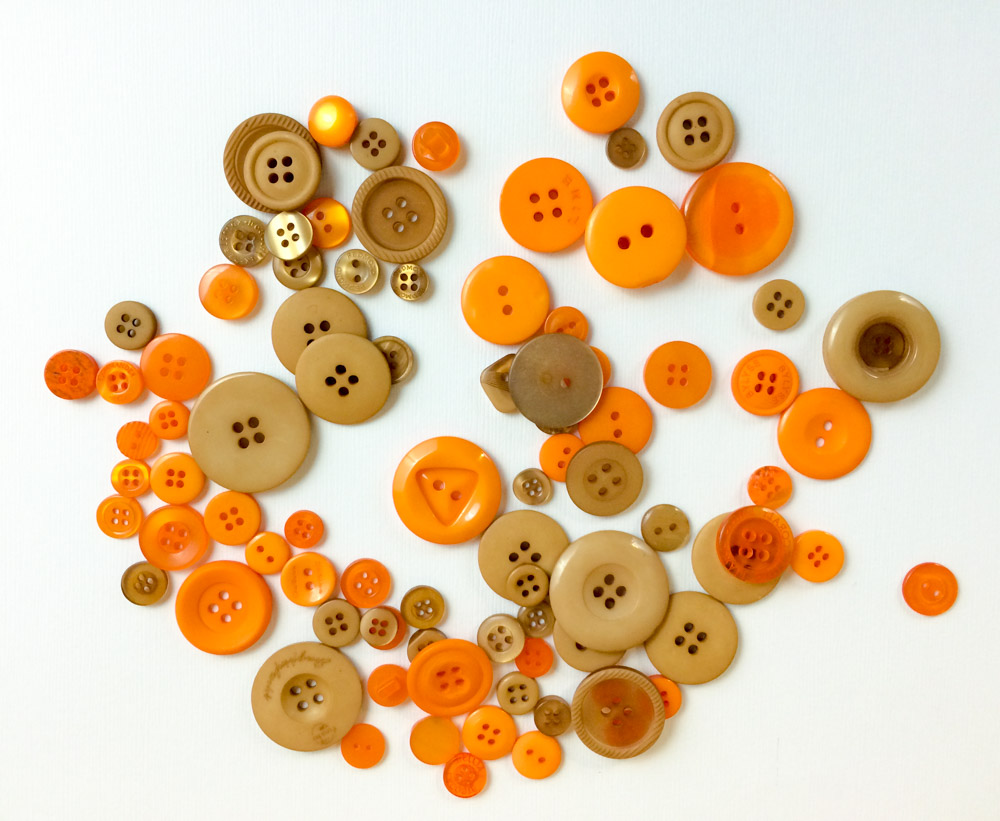 Add a nice holdover from summer – some deep pink from the "Summertime" Button Bonanza – and you've got a great mix of fall leaf colors!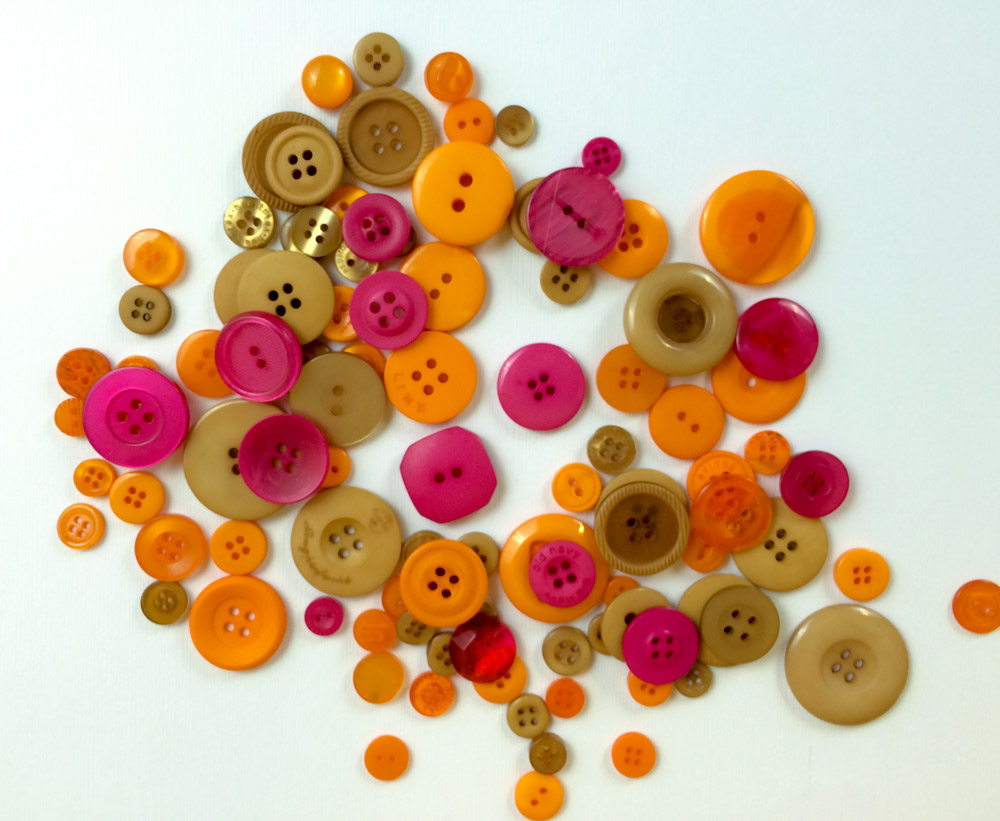 Fall brings many occasions that call for dashing off a quick note to someone. Let's make them pretty – and festive!
Look for Outlandish Orange, Caramel, and the Summertime mix at AC Moore!
Supplies:
Pink & Main stamps: Directional Borders, Tab Alpha
Tim Holtz Distress Ink in Brushed Corduroy, Spiced Marmalade & Worn Lipstick
8.5″ x 11″ Cream Colored Smooth Cardstock
Embroidery floss and needle
Adhesive dots
Buttons Galore Button Basics in Caramel & Outlandish Orange
Buttons Galore Button Bonanza in Summertime
Instructions:
1. Cut paper in half longwise and fold to make a card base.
2. Starting near the fold, use the stamp set to stamp the arrow border once from each side, leaving a gap in the middle to place a button. Work your way down the card, changing colors as you get closer to the bottom.
3. Use the alphabet stamps to create the phrase "Happy Fall," aligned with the right edge.
4. Thread buttons and tie them using embroidery floss and needle.
5.  Attach buttons in border gaps with adhesive dots.
This versatile button card design could work for any season or holiday, simply by changing up the color scheme and the sentiment that is stamped. Try the bright primary colors in our Primary Button Bonanza (also available at AC Moore) for a birthday card, or red, white, and blue for a patriotic theme!
The following two tabs change content below.
Nancy Nally
Nancy Nally is the social media manager of Buttons Galore, and the owner of Nally Studios LLC., which publishes ScrapbookUpdate.com and CraftCritique.com.
Latest posts by Nancy Nally (see all)