Pinwheels are so much fun for adding pizzazz and energy to decorating for parties and events.  Here are the directions to make them using just a few simple materials.  You will need the following:
Decorative Paper Squares (6 inches)
Scissors
Brads
Paper Straws
Aleene's Always Ready Fast Grab Tacky Glue
Laura Kelly BUTTONS for Buttons Galore and More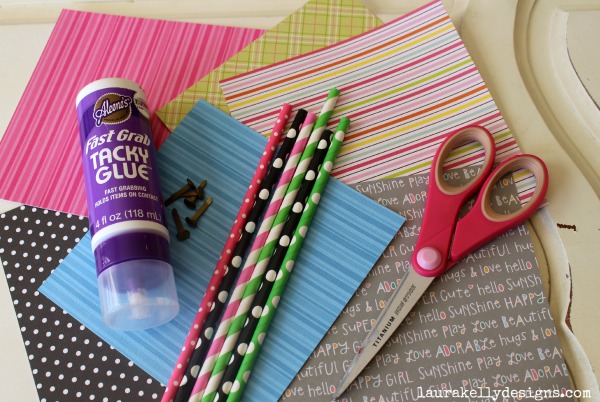 The first step is to cut from the four corners in towards the centers, stopping to leave a one inch square center that is uncut.  Then using your brad fold the first point of each corner in poking a hole through them as you go then through the center and securing with the brad in the back.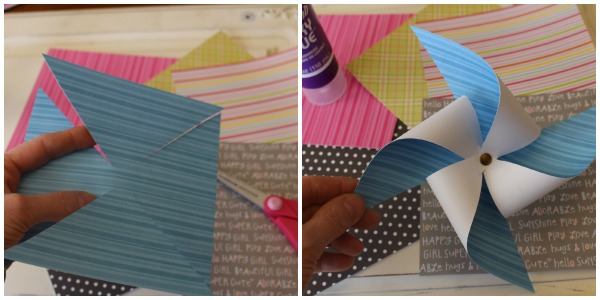 Add your straw to the back and buttons to the front with the tacky glue.  The Fast Grab is great because is holds them right away.  Then allow time to dry before using them.
They are so bright and cheery and simply fun.
Cheers,
Laura
The following two tabs change content below.
Latest posts by Laura Kelly (see all)