Hi! It's Lorrie here, visiting the Buttons Galore blog today! Buttons are a fun and easy way to embellish your summer fashion, but have you thought of adding them to your accessories? Who cares if you can't make it to the beach this summer? Bring the beach to you every single day with these super cute crafty sunglasses (that look and feel like they are covered in sand) featuring summer-themed buttons from Buttons Galore!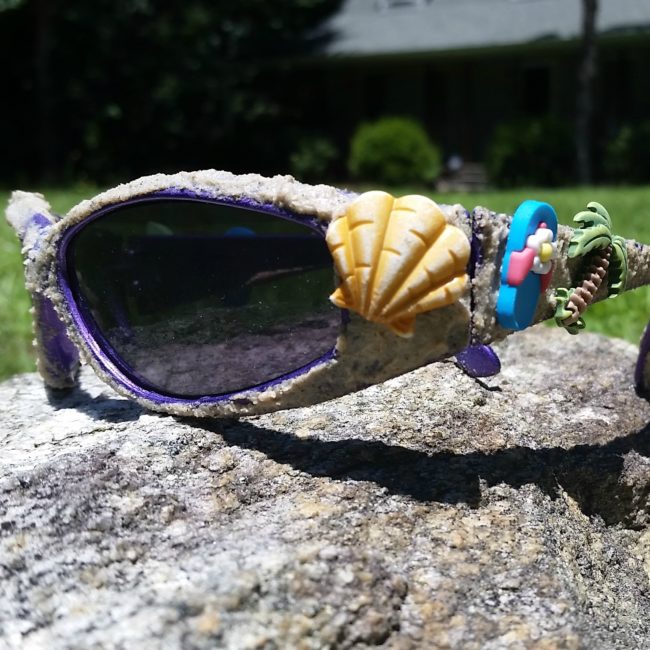 Materials Needed:
sunglasses
Paradise Found and Fan Shells buttons from Buttons Galore
Stone Effects Dimensional Paint from Art Anthology in "Sandstone"
foam brush or palette tool
hot glue gun
button shank remover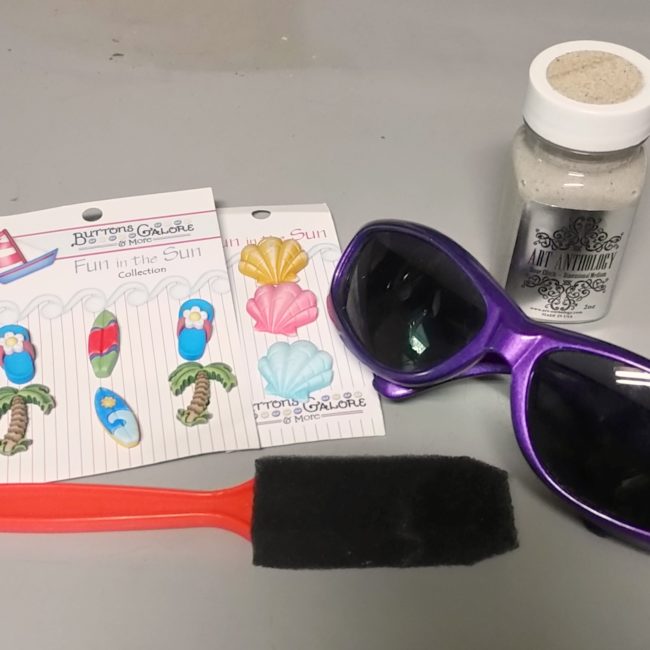 How to:
Apply Stone Effects paint to the sunglasses with a foam brush or palette tool. If you are using a foam brush, apply the paint with a tapping motion to get better coverage and to add even more dimension.
While the paint on your sunglasses is drying, remove the shanks from the buttons using a button shank remover.
Once the dimensional paint is dry, place the buttons onto the sunglass frames and the ear pieces by attaching them with hot glue.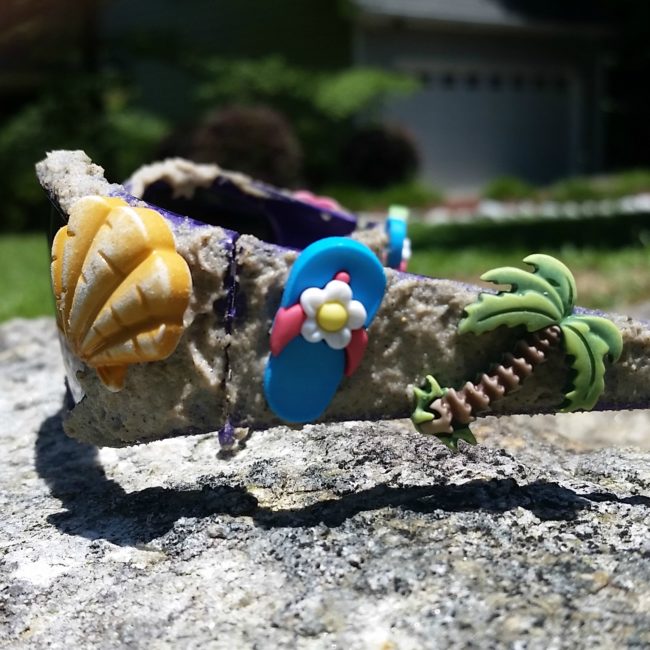 Now you are ready to hit the beach with your summer fun crafty sunglasses – whether the "beach" is your local pool or an expanse of tropical sand!
The following two tabs change content below.
My name is Lorrie McCullers and I am an avid crafter. I have loved crafting with paper since I was a kid -- who knew that making collages from magazine cut-outs and playing with stickers would lead me to my life-long passion? I am an AFCI Designer Member and currently serve as a brand ambassador for several crafting companies. In addition to crafts, I love to travel, read, and geek out to several sci-fi TV shows.
Latest posts by Lorrie McCullers (see all)